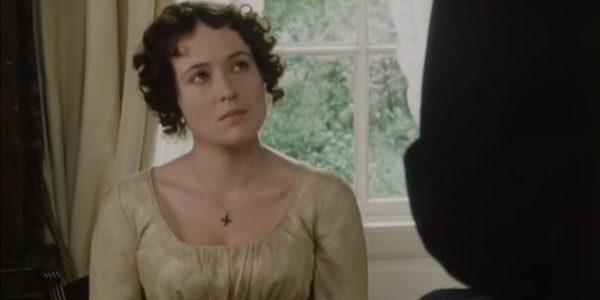 Jane Austen's six novels have been adapted for film numerous times, but Janeites have been eagerly awaiting the airing of a series based on an unfinished work by Austen: Sanditon.
Household name, Andrew Davies, is leading the charge as screenwriter with numerous beloved adaptations under his belt (including the 1995 Pride and Prejudice starring Jennifer Ehle and Colin Firth). I'm not the only one who has been curious to know if he could use the uncompleted plot of Sanditon to craft a series worthy of its original author.

A recent BBC interview allows us to stop wondering. According to the interview, the series will feature a sexed up plot because perhaps "a new take which lets people feel the people back then weren't so different" is needed for modern audiences. It's hard to ignore the condescension in the implication that what we have in common with other human beings is merely the possession of a sex drive. But whether people in Austen's era were different from us today is really beside the point–although it's clear that Miss Austen is in a different league from Sanditon's writer Andrew Davies.

According to Davies, he's added plenty of nudity and sex to Sanditon because that's what he likes: "If it's [sex] not there, I think 'let's put some in,'" he explains. "I like to write it and I like to watch it…I aim to please myself when writing these things…sexing it up comes fairly naturally."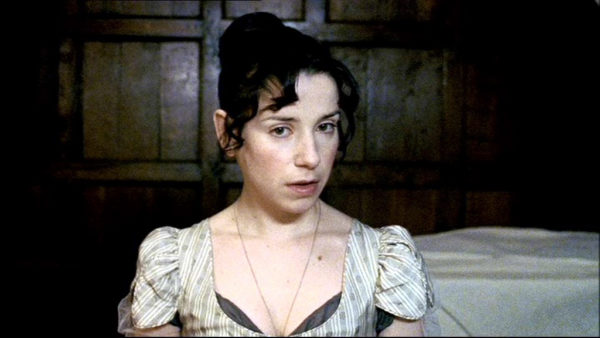 Anne Elliot is unsure whether such a ludicrous quote was drawn from The Onion, so here's the link to the rest of the interview, Anne. This is not the first time that Davies has missed the mark. His Brideshead Revisited was catastrophically bad and proved it is in fact possible to misunderstand every major theme of a classic novel. But perhaps it was a one off. Perhaps he was having a bad day and didn't actually read the book. Perhaps he pulled together an incredibly talented cast and proceeded to create one of the worst movies of all time. It could happen to anyone! (The moral here is to stick with the amazing Brideshead miniseries starring Jeremy Irons and pretend the other film doesn't exist).

Although there's much to laud in many of his adaptations of the classics (the recent Les Miserables was particularly beautiful), adding unnecessary sexual or objectifying scenes to Jane Austen isn't a new trick for Davies. But at least the seduction scene at the beginning of Sense and Sensibility could be backed up by the text. Davies plans for Sanditon, on the other hand, sound unforgivable.

Men, like Davies, whose aim is to "please himself" aren't a new phenomenon. Take Willoughby from Sense and Sensibility, for example. Pleasing himself means satisfying all his sexual urges–even if it's with a young teenage girl who he will impregnate and then abandon. It means entertaining himself with the hearts of other women–which in Marianne's case leads to a complete breakdown.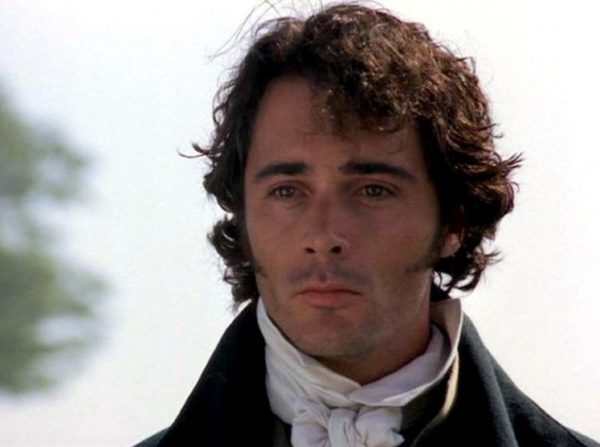 Whether in 2019 or 1811 when Austen published Sense and Sensibility there are men who prioritize their sexual desires over everything else–this is, of course, not news to anyone. The difference is that in Austen's day we called them rakes, cads, and villians and today we hand over the work of arguably the finest British novelist of all time to be pornified for the male gaze–nothing short of misogyny.

Jane Austen is the creator of perfectly crafted plots and richly nuanced characters that have fascinated readers for centuries. Her books have sold rather well, not to mention the fact that she's one of the most brilliant moral philosophers of the modern era. Austen's novels aren't merely romantic fiction meant to titillate her audience with a Colin Firth lake scene (also Davies addition). Her works are some of the finest observations on human character, virtue, and relationships ever penned. She doesn't need Davies to ride in on his screenwriting horse to sex up her work in order for it to be more enticing to horny men.
Times up on men like Davies exploiting the work of a female novelist for their own lust for exposed flesh.
If you can't appreciate the work of a woman with as dazzling an intellect as Jane Austen without pornifying it, I regret to inform you that the problem is not with Miss Austen. I wouldn't want Davies purloining any more of Austen's plots even if he could manage to behave in a more gentlemanlike manner. Time for women to write the next adaptation and make it worthy of Austen's brilliance–without one second's concern over whether male viewers will find it sexy enough to be entertaining.