Welcome to Carrots! I'm so glad you stopped by my little corner of the web where I write about motherhood, faith, culture, and literature (with a healthy dose of miscellany and fashion).
(For my Privacy Policy, click here.)
A Little Introduction
I'm a Catholic convert, writer, speaker, podcaster, wife, and bookish mama to four (ages 10, 7, 5, and 7 months). We left our urban life in Florida to live on a farm with no flushing toilets in Texas where my husband did a sustainable agriculture internship for a year. He is a farmer/beekeeper/social worker and we live in Waco, TX. I spend my days writing, homeschooling my little ones, and making sure we don't run out of bacon.
When I get a moment to myself I love to read Evelyn Waugh, L.M. Montgomery, or Flannery O'Connor. And I'm always up for a chat about Jane Austen.
No, really. Jane Austen all the time. OK, moving on.
The Fam
I've been married for thirteen years to my high school sweetheart, Daniel. His beard is impressive, his tattoos are many, and he's an amazing beekeeper, chef, urban gardener, and ultra-marathon runner who lovingly puts up with my failure to keep our house clean and watches countless BBC miniseries with me without complaint. What a guy! His day job is making whisky.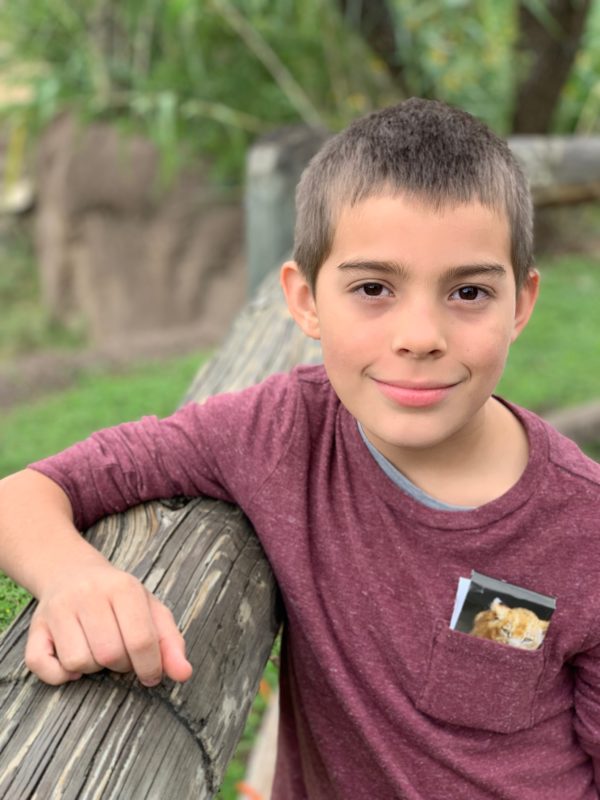 Benjamin is our lively, chatty, animal-loving ten-year-old big brother, beekeeper in training, and LEGO builder extraordinaire.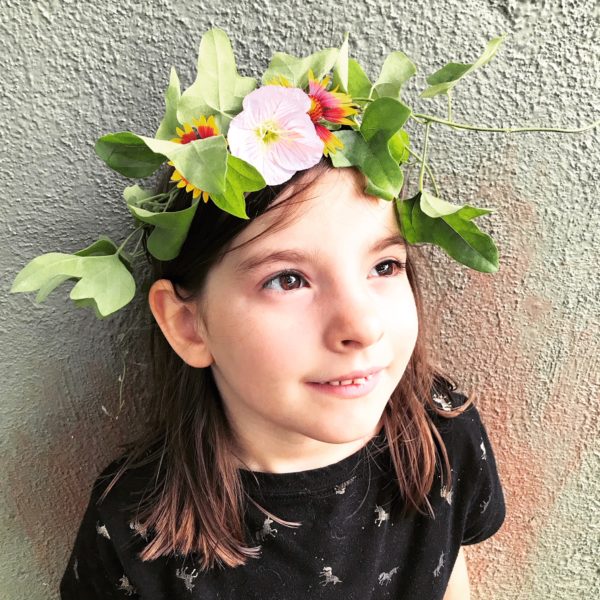 Lucy is our darling, sweet-tempered, artistic seven-year-old. She's our old soul.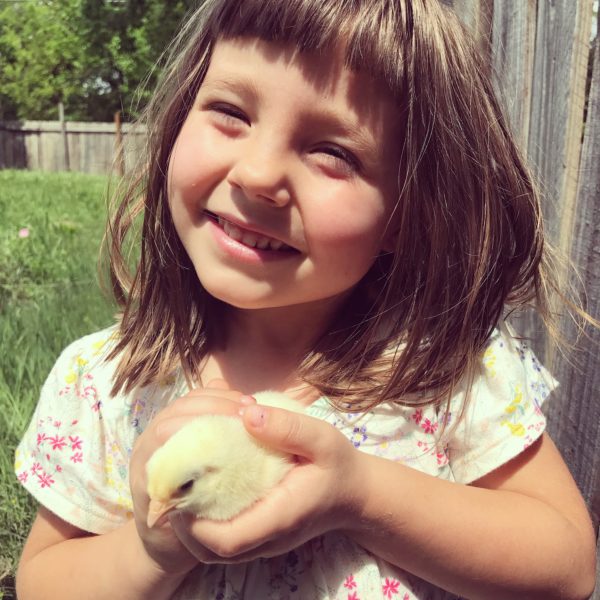 Gwen Stellamaris is our hilarious, firecracker of a five-year-old. She is a warrior queen and our only child whose shenanigans often require a call to Poison Control or the Emergency Room.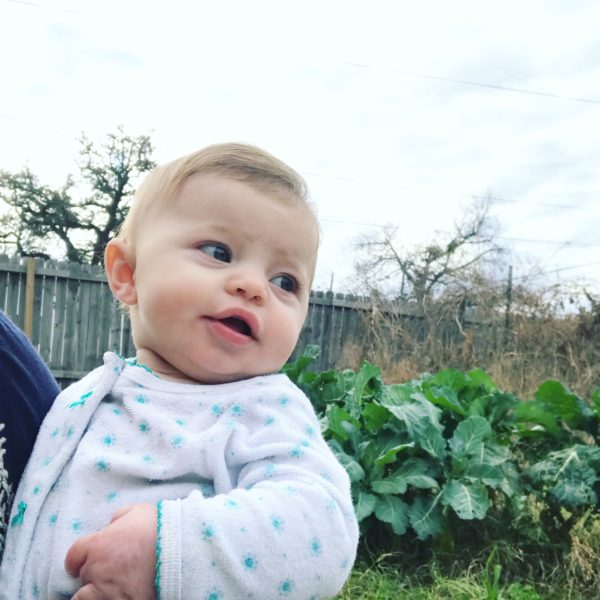 And Hildegard Rose is our new addition. The chillest, sweetest, most lovable baby in the universe.
If you don't know where to begin, you might to check out my most popular posts from last year.
Don't ever miss a new post…
…by subscribing to Carrots via email. I love to connect with my readers and I try to answer every question in the comments (although it might take me a couple of days to respond. Small children running around. You understand.) Or join over 3,500 lovely folks by subscribing to my monthly email newsletter.
You can also find me on Facebook, Twitter (@haleycarrots), and Instagram (haleycarrots).
My writing has been featured at America Magazine, The Art of Simple, Verily Magazine, Catholic Exchange, Kitchen Stewardship, Aleteia, Mama and Baby Love, AltCatholicah, and Blogher.
If you're looking for our book of real food recipes and reflections for the liturgical year, you can purchase it here.

If you're looking for the Fountains of Carrots podcast I co-host with Christy Isinger, you can find it here.
Speaking
To inquire about availability and fees for speaking events you can contact me at the email address below.
Thanks again for dropping by! You can contact me at haley@carrotsformichaelmas.com
I love getting email from readers and I read each and every one! And I try very hard to respond. But I truly can't respond to all the wonderful emails from readers in a timely manner and be a good mama, too. And my kids are awfully cute, so if a choice has to be made, I choose them. Thanks for understanding if it takes me forever to respond!
Partner with Me
Interested in partnering with Carrots by sponsoring a blog post, social media promotion, or podcast episode? Find out more on my advertising page. Or email me (haley@carrotsformichaelmas.com) and I will send over a media kit.