Every November, I used to create an annual Catholic gift guide. I spent days and days curating gifts by Catholic artisans and makers and it was a hit! But last year I did something different and I've decided to stick with this new tradition: working as a "Carrots community" to give a beautiful gift to a community in need. 
Last year, as a community we raised $5,000 for women farmers in Haiti alongside Cross Catholic Outreach! That was amazing. This year, I want to support the good work of caring for pregnant women in desperate need of healthcare for themselves and for their babies.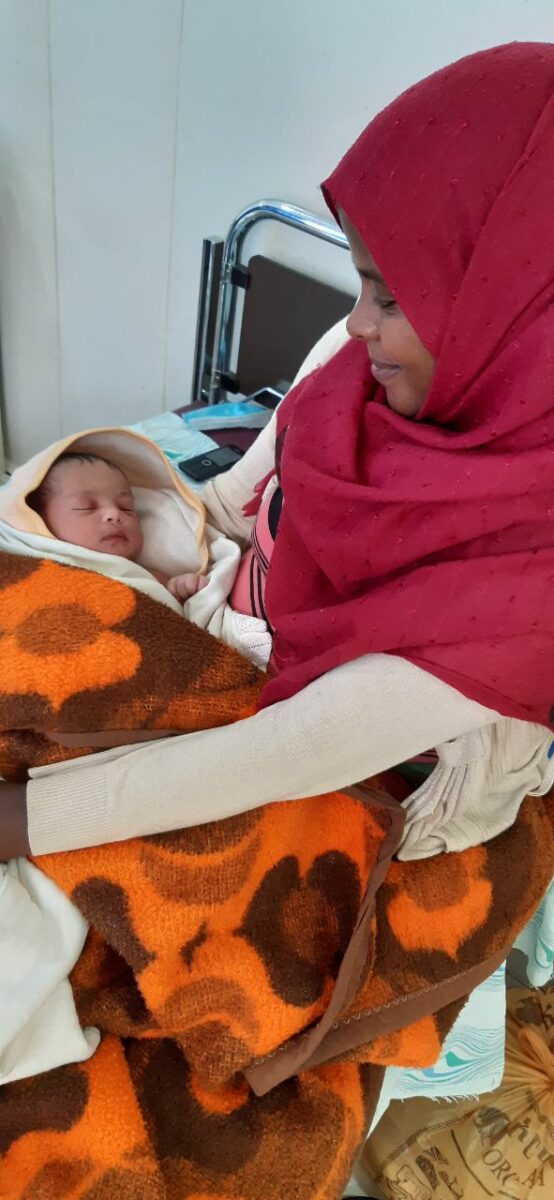 The St. Gabriel Catholic Health Center founded by the Brothers of Good Works seeks to reduce infant and maternal deaths by offering prenatal care and delivery care for mothers living in poverty in Addis Ababa, Ethiopia where the maternal death rate is SEVENTEEN times higher than in the US. The families they serve can't afford obstetric care in a private clinic and they don't have a doctor or midwife to help them through childbirth. Without sufficient prenatal care, delivery can become a fatal event for many women.
The health center now operates under the umbrella of the Ethiopian Catholic Church and relies on supporters like you to continue its ministry among the destitute. Your generous gift will ensure that no pregnant woman or sick child will be turned away because they are poor. Preventive care for pregnant women is so important and this health center seeks to make it accessible to all. The St. Gabriel Catholic Health Center also seeks to prevent newborn mortality by providing newborn medical care, immunizations, and health education. The center has a maternal and child health department, an outpatient department, 24-hour emergency care, an HIV and tuberculosis clinic, and provides such services as ophthalmology, pharmacy and laboratory.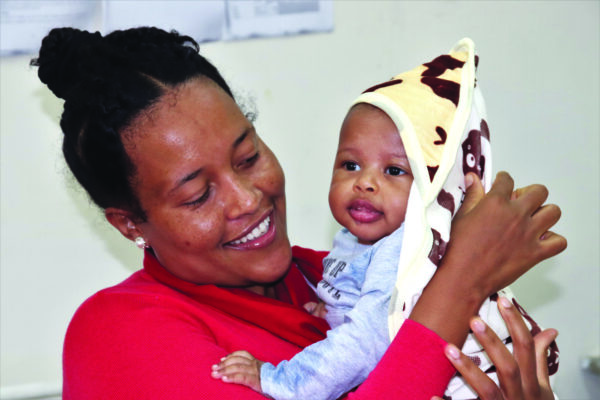 Br. Wossen, a health officer at St. Gabriel, is one of three brothers living and working at the center as part of their calling from the Lord. He explains, "I want to show others the love of God by living the Gospel with my life." Services at St. Gabriel are provided free of charge to the indigent and at low rates to others, and yet the quality of care has been recognized as among the best in the country.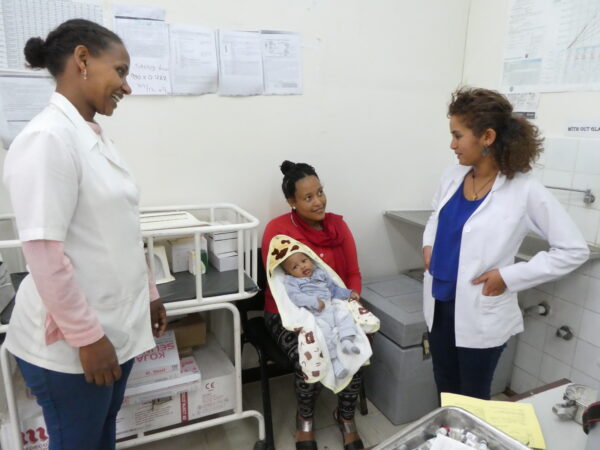 These are the goals of the St. Gabriel Catholic Health Center:
1,000 mothers will receive a professionally assisted delivery and postnatal care.

1,000 newborns will receive neonatal care immediately after delivery.

2,000 pregnant mothers will have access to prenatal care, including treatments to prevent HIV

transmission to their babies.

10,000 children under 5 will receive fully integrated health care services to better ensure their overall health.

1,300 children will receive vaccinations against 10 preventable diseases.
Can we help them give the gift of life-saving medical care to these women and their newborns? What better way is there to celebrate the Incarnation than to offer "room at the inn" for pregnant mothers and their babies? Give today!