It's launch day for my brand new book. And when I woke up this morning, it was the #1 new release in Catholicism on Amazon!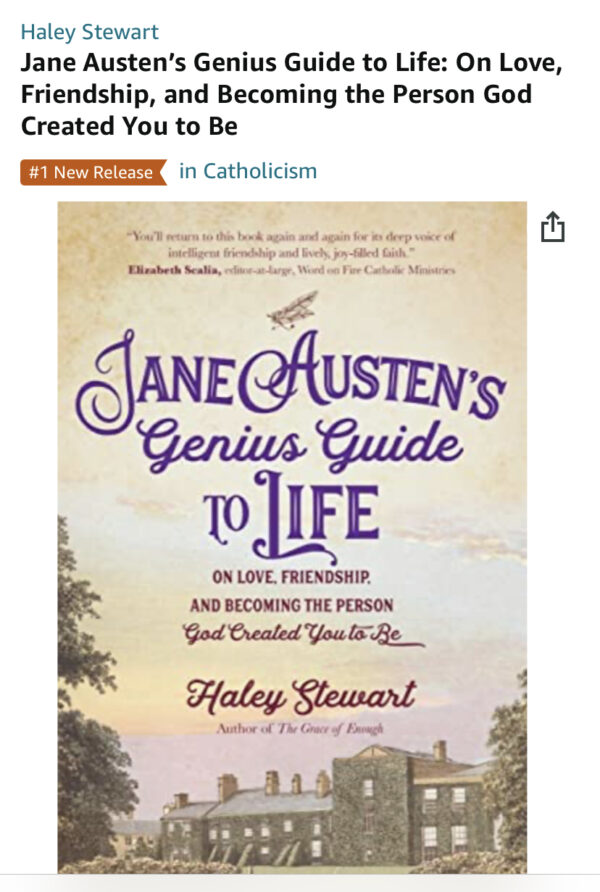 What an exciting way to start the day! Things seemed less auspicious after our cat eviscerated a bird she caught on the front porch, but I'm just going to ignore that and get back to celebrating the pub day of my little book.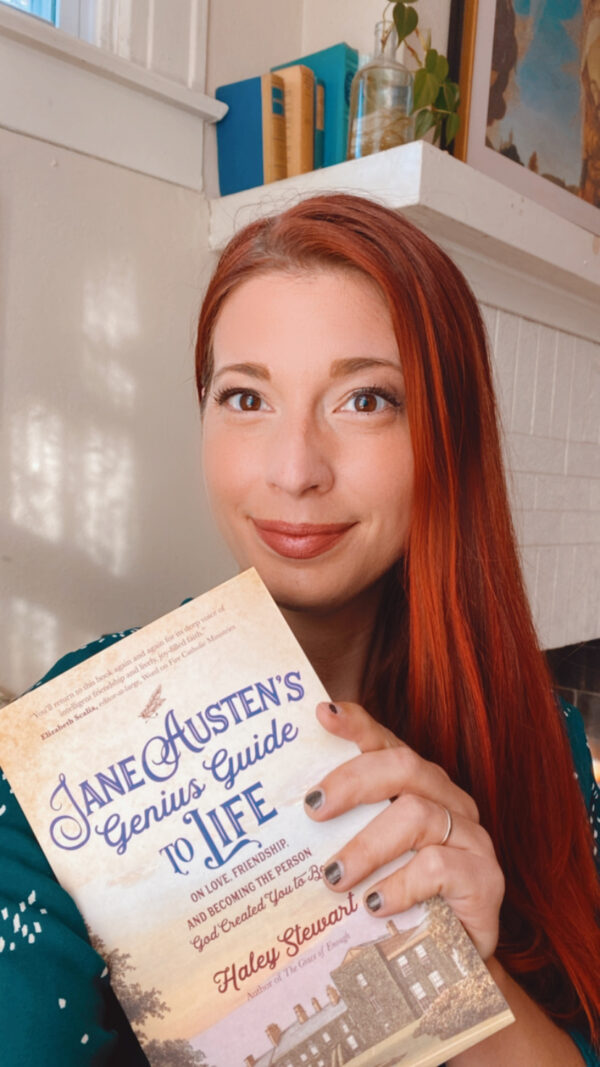 Here's some thing you should know about this book
I officially started writing it in 2020 after thinking about it for four years.
I wrote it in my living room at 5am before my kids woke up, at the coffee shop, and at my favorite bookstore.
I'm a lifelong Janeite and I'm so excited to share everything I've learned from treating Jane Austen as my life coach.
This book is PRO-FANNY PRICE. Sorry, Mary Crawford.
It's not just for the ladies–we talk about C.S. Lewis, G.K. Chesterton, Cornel West, and Alasdair MacIntyre's love for Jane Austen and we follow Mr. Darcy, Edmund Bertram, and Captain Wentworth's growth. Austen is for the fellas, too!
Did you know Jane Austen is a moral philosopher? You will after reading this book. Then you can talk about it at parties! (It comes up all the time.)
You'll know more about yourself after exploring how Austen's characters wake up to their own flaws and vices.
This book lays out a path for cultivating the habits and virtues that help us become the people God created us to be, illuminated by the wisdom of Jane Austen.
You don't have to have read Austen before to dive into my book. I included plot summaries and character sketches in the back to get you up to speed if you're not familiar or if it's been awhile!
If you want a delightful way to learn more about the virtues, this is the book for you!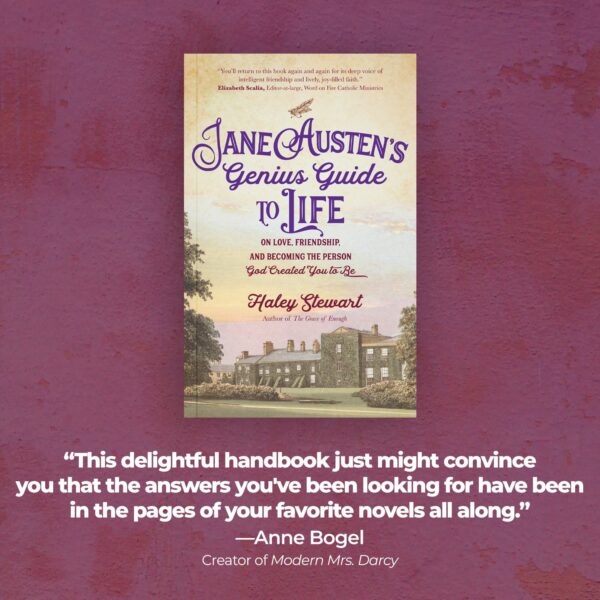 I'm so thrilled to finally share this book with you!
You can order it on Amazon.com (they currently have it at 10% off!)
Or, at Ave Maria Press (and while you're over there, you can pick up my reading guide to Austen's novels for free!)
I hope you just love it. And after you read, please consider adding a review for the book on Amazon–it helps authors SO much. And if you share about the book on social media, please use the hashtag #janethegenius because I'd love to see it!
Texas readers!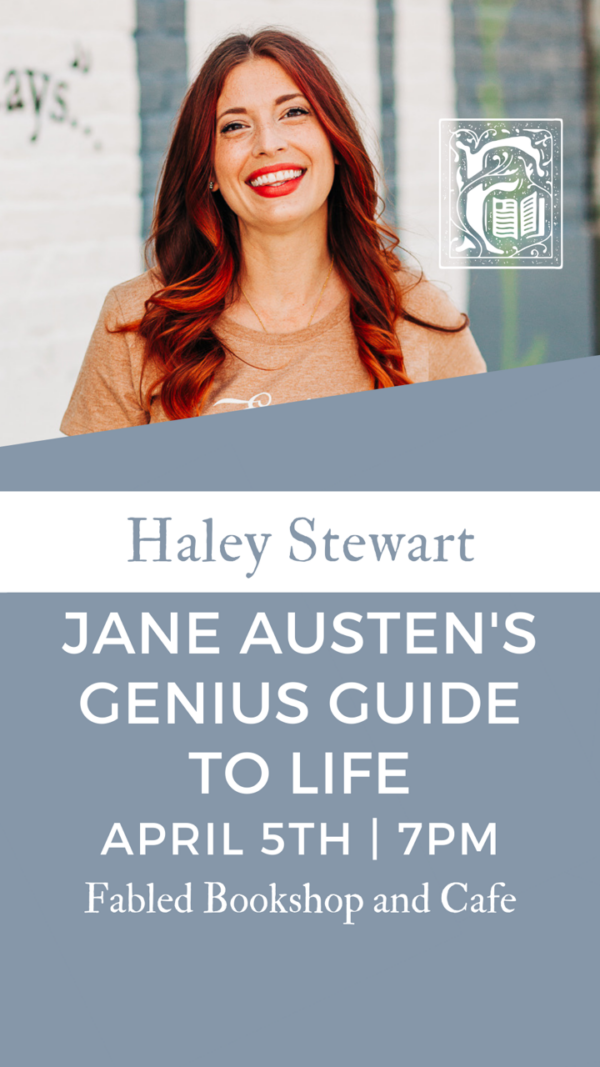 I'm going to be doing a couple of book signings locally in April and I would love to meet you and sign your book! Here's the details:
April 5th, Fabled Bookshop and Cafe, Waco, TX (View event details)
April 18th, Dallas (more details coming soon)
A huge thanks to everyone who pre-ordered and I hope your book is already waiting for you in your mailbox!