Buy our brand new ebook now for $3.99!

More Feasts! features 10 new liturgical year recipes (all gluten-free!) as well as reflections on the liturgical seasons and activities for celebrating the Christian Year.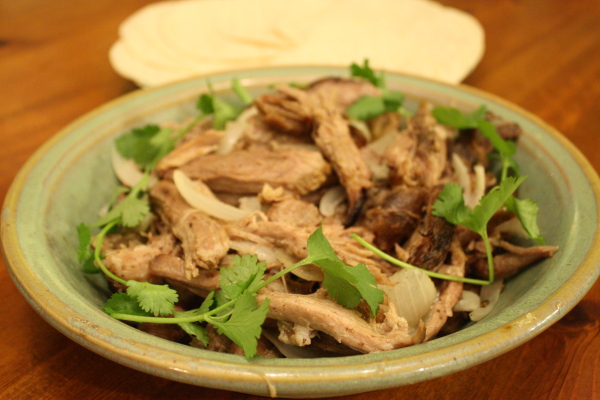 (Carnitas for the feast of Our Lady of Guadalupe, December 12th)
Begin observing Advent by focusing on the liturgical seasons and special saints days!
Get More Feasts! for $3.99 
—————————————————————————————————-
Interested in learning about the seasons of the Christian Year and special saints' days, but don't know where to begin? Want to delve deeper into living liturgically? Looking for simple real food recipes to celebrate both feasts and liturgical seasons of fasting?
Ebook in PDF for $7.99 or in print version for $21.99.
"For families who are looking for ways to live their Christian faith in their homes, this book gives a great introduction to the Liturgical Year. What it is, why it matters, how it can enrich your home. I wish I had had this book as a young mother, but I'm glad to have it now."
-Kendra Tierney, author of A Little Book About Confession for Children and popular blogger at CatholicAllYear.com
  Feast! is the book we wish we had when we first started observing the Christian Year.
125 pages of real food to celebrate the liturgical year and lives of the saints and reflections on the seasons of the Christian calendar and simple traditions.
23 simple real food recipes for the liturgical seasons of Advent, Christmas, Epiphany, Lent, and Easter, and well-known saints' days like St. George's Day, St. Rose of Lima's Day, and St. Thomas Aquinas' Day as well as less familiar saints like St. Charles Lwanga and St. Raymond Nonnatus.
6 reflections on the seasons of Advent, Christmas, Lent and Easter, as well as some practical tips for observing these seasons in your home.
Most recipes are main dishes, but we also included recipes for side dishes, cocktails, and a Christmas dessert.
Feast! includes introductory reflections about observing the liturgical year: "What Is the Liturgical Year?", "Feasting with the Saints and Martyrs", and "How Do I Get Started?" 
With produce grown in our front yard urban garden, recipes created in our kitchen, and photographs taken in our dining room, we wanted to honor the food traditions of Christians around the world and provide nourishing meals made from real, wholesome ingredients. All recipes are Gluten-Free or have gluten-free variations.
Some recipes are inspired by the culinary traditions of the culture of a saint's homeland (Ugandan Chicken Stew and Ugali for St. Charles Lwanga), the location of their ministry (Simple Garden Curry for Blessed Mother Theresa), a region particularly devoted to them (Shepherd's Pie for St. George), or a meal that's seasonal for their feast day (Stuffed Butternut for St. Martin of Tours).
Feast! also features sections on simple gift-giving and simple meals and traditions for the quiet and reflective seasons of Advent and Lent.
Here's what readers are saying about Feast!
"Whether you have been living liturgically for a while or a brand new convert trying to get the hang of this Catholic thing, the Stewarts' FEASTS! and MORE FEASTS! are a perfect way to help you get started and dive deeper!  Brimming with allergy-friendly recipes, reflections, traditions, and more, Haley and Daniel have written two wonderful resources that help families more fully celebrate the Church's beautiful calendar of feast days.  We love them so much, we give them as gifts to newlywed friends and family."
"When I downloaded the book, I could not stop reading!! I have gotten about 1/2 way through it, and all I can say is, "Where have you been all my life?" This is EXACTLY what I, as a Catholic, have been looking for. And, as a parent living in the 21st century, I really appreciate the gluten-free offerings."
"This cookbook is seriously wonderful! I've never really observed the seasons of the church year, (except at church). Thanks for your wonderful explanations, ideas, and meals! What a great resource for our family." 
 So embrace good food, honor the saints, and set your clock by holy time! 
 Buy PDF for $7.99 or buy print version for $21.99.