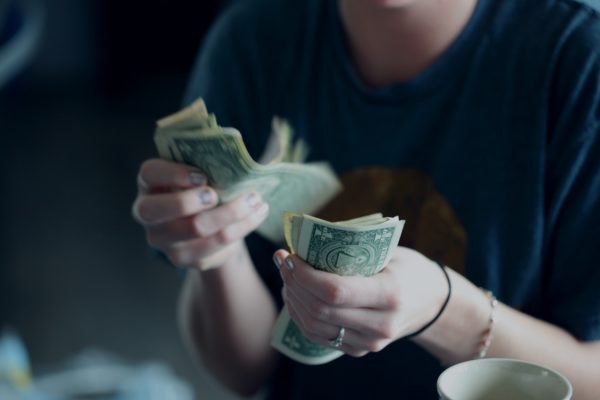 My husband Daniel and I are about to celebrate our 13th anniversary. We got married before my junior year in college when we were 20 years old. We took turns working to put each other through college and our first baby was born when we were 23. We had three kids by the time I turned 27. As you can imagine…we've been working with a pretty tight budget since 2006. We've always had to be really frugal–and now more than ever since having a 4th baby! But friends….until just recently we had never had a REAL budget.

We tried to budget but none of the methods we tried stuck. So we had this budget: Don't buy anything.

It kind of worked. Meaning, we weren't overspending. We've never used credit cards. We never spent money we didn't have. But we were STRESSED about money. We had a basic idea of our expenses, but the details of exactly where we were spending our money were never clear.

In the same spirit of "now we have 4 kids, omigosh we need to be more organized" that motivated our whole big meal planning system, I looked into budgeting apps. Everyone I asked recommended You Need a Budget (YNAB). So I gave it a go. And Y'ALL. It is awesome.

Here's what I love about it:
It links to your bank accounts so you can see all your transactions right in the app–on your computer or on your phone.
It doesn't let you budget money you don't already have. This is really helpful for me because I can ahead of myself. And I can get overly optimistic about how much money will be coming in. YNAB keeps you in reality.
Every dollar gets a job. There's no nebulous "some money we should be saving over here." It's all spelled out. Emergency Fund money is in one place. Saving up for when my laptop dies and I need a new one is in another. It's all so clear.
You see exactly where your money is going. With so many bills on autopay, it's easy not to notice exactly how much you're paying for things. Since starting to use YNAB we noticed that some of our bills were really too high. We switched to a different company for one (saving $100 a month!) and I called another company to negotiate a better deal (saving $10 a month). For us, $110 every month is a lot. That's $1320 per year!
And the best part: I'm not worried about money all the time. I know exactly which bills we already have the money set aside to pay far. I've already set the proper amount of money aside to pay self-employment taxes on what I've made so far this year. It's already all set up. I know how many weeks of expenses we've budgeted for with what's in our bank account.
This post includes affiliate links. I only share about products I love that I would buy (or in this case, have bought) myself.
Ready to try it out, get less stressed, and save money? Well, I've got some good news for you. When I saw the bonuses that come with this year's Ultimate Homemaking Bundle I've been telling you about, I was so excited to see YNAB on there! With your bundle order you get FOUR free months of YNAB ($28 value–that's almost the price of the whole bundle–$29.97!).

Friend, you need a budget.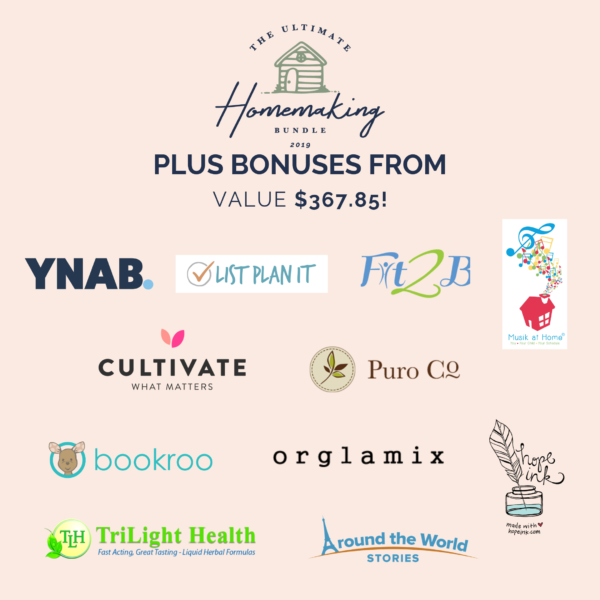 While you're at it, you might as well get an entire collection (worth over $2000) of great excellent handpicked ebooks, webinars, ecourses, and printables designed to encourage you and help you in your homemaking! AND over $300 worth of bonuses (memberships like YNAB, List Plan It, Fit 2B and more and physical bonuses that show up in your mailbox like books from Bookroo, makeup from Orglamix, and handmake soap, salve, and lip balm from Puro Co!)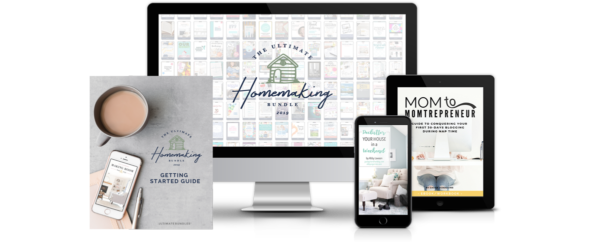 My new ebook about the refining fire of motherhood, Burning Bright, Not Burning Out: Notes from a Decade of Surviving Motherhood is included this year and there's truly SO many great things in the 2019 bundle (and ALL NEW–nothing from last year's bundle!)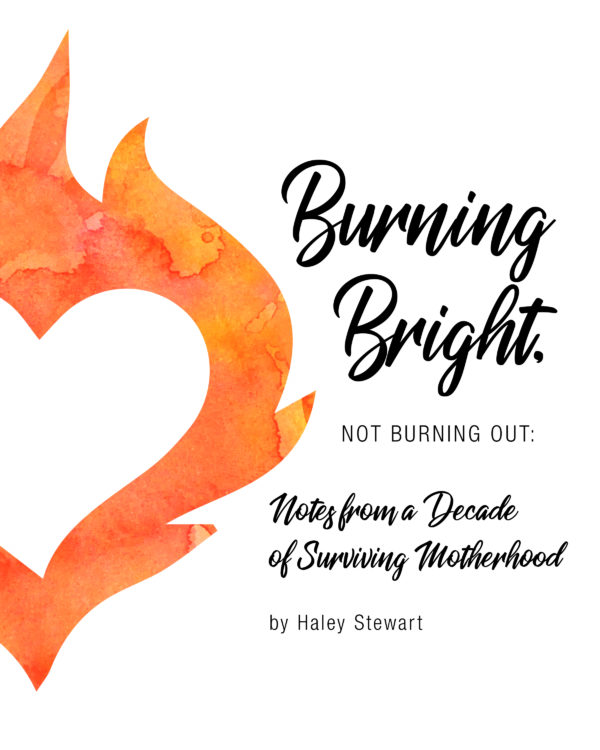 But the offer ends TONIGHT, Monday, May 6th at midnight so make sure you don't miss the deal and grab your bundle now!