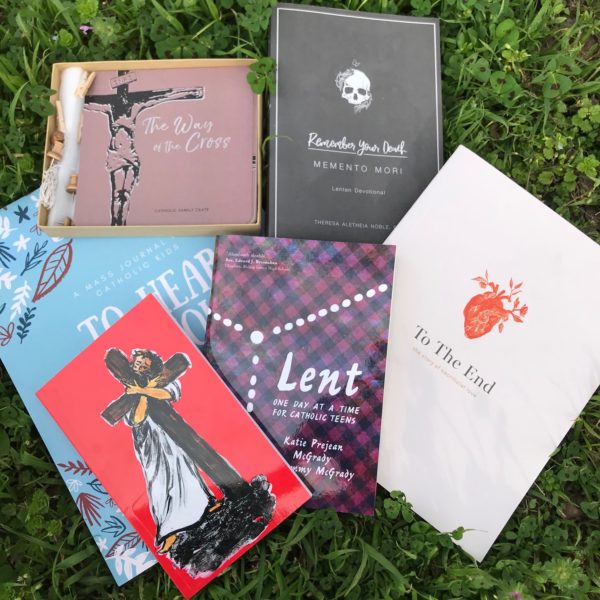 Maybe it's because we have a new baby in the house which can make life feel like whirlwind, but I can't believe that Lent is almost here. I just put away the Christmas stuff (she says before realizing that she's drinking coffee out of a mug featuring Yoda dressed as Santa Claus)! Okay, so MOST of the Christmas stuff is back in the attic. But here we are with Lent just around the corner. Believe it or not, Lent is one of my favorite times of year, so I'm glad it's quickly approaching. I love the chance to begin again and get a little spiritual bootcamp in!
One of the perks of blogging is that I often get review copies of great resources far in advance so I'm not doing my usual "Ash Wednesday is TOMORROW?!!!" bit. (Planning ahead is not my forte.) But, hopefully I can help you plan ahead this year for yourself and for your kids if ya got 'em.
Devotionals for You
Links to resources may be affiliate links. I only share resources I love and have or would purchase myself.
Blessed Is She's To the End: the story of sacrificial love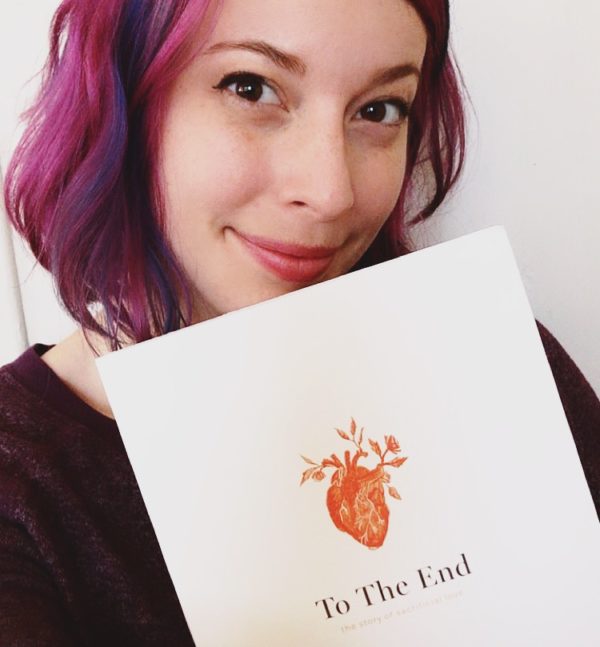 BIS's devotionals are my go-tos for Advent and Lent each year. I love getting up before my kids with a big cup of coffee and reading the day's devo. This year, I'm sleeping in as late as the baby sleeps so the schedule might look a little different but after thumbing through this lovely book, I can't wait for Lent to start! This year's theme dives into the attributes of Jesus and his sacrificial love and it's a collaborative effort with writers including my friends Jenna Guizar and Nell O'Leary! And like everything BIS produces, it's designed beautifully. This one is also perfect for using as a group study. Grab yours here because they usually sell out before Lent! (And they have free shipping in the US right now.)
Sr. Theresa Aletheia Noble's Remember Your Death: Memento Mori Lenten Devotional
This is a pretty metal devo by a nun who keeps a skull on her desk as a reminder of death. Memento Mori is a great spiritual practice and so perfect for Lent when we're remembering that we are dust and to dust we shall return. It's got Scripture readings, meditations, examen, prayers, and journaling prompts!
For Your Teen
Katie and Tommy McGrady's Lent: One Day at a Time for Catholic Teens
This is a great little book with short reflections and prayers if you're looking for a straightforward and not-overwhelming devotional for your teen.
For Your Tween
Ginny Kochis's To Hear His Voice: AMass Journal for Catholic Kids
If you're looking for something for a tween who isn't ready for a daily devo, I love this journal for the Sunday Mass readings by Ginny Kochis. The large text is helpful for younger readers–it's designed for 7-12 year olds.

For the Little Ones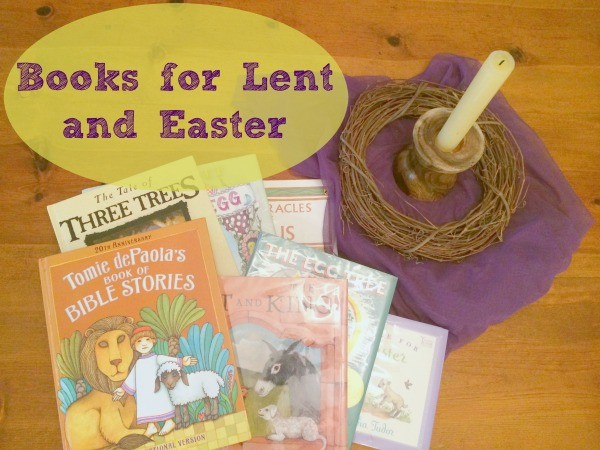 I few years ago I came up with a list of just a few picture books that would be great for little ones leading up to Easter. You can check it out here.
For the Whole Family
Catholic Family Crate's Lent and Easter Crate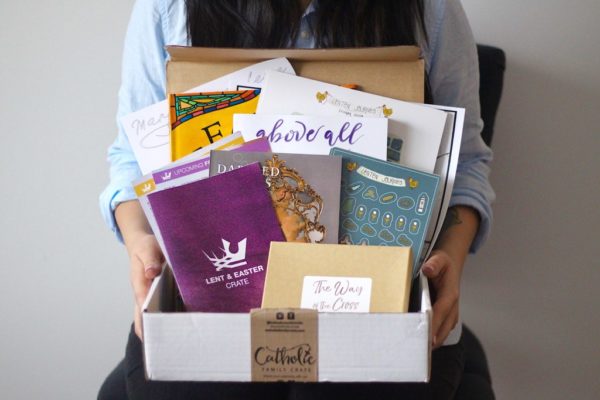 We got the Advent crate and it was so fun! This Lent and Easter crate features a beautiful out-of-print picture book and a lovely stations of the cross set you can hang up (ours is going up on our mantel). You can order here and there's FREE shipping in the US.
Catholic Sprouts's The Jesus Tree Lenten Devotional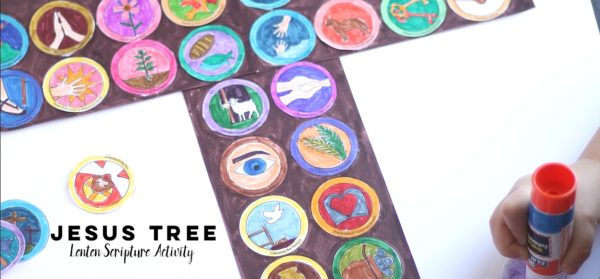 I'm really looking forward to doing this with my family this year. It comes with a booklet with Scripture, a short one-page reflection, and a prayer and I think my kids will love the visual reminder of where we are in this journey of Lent and the reading and prayer are short enough to do at the breakfast table! You can find it here.