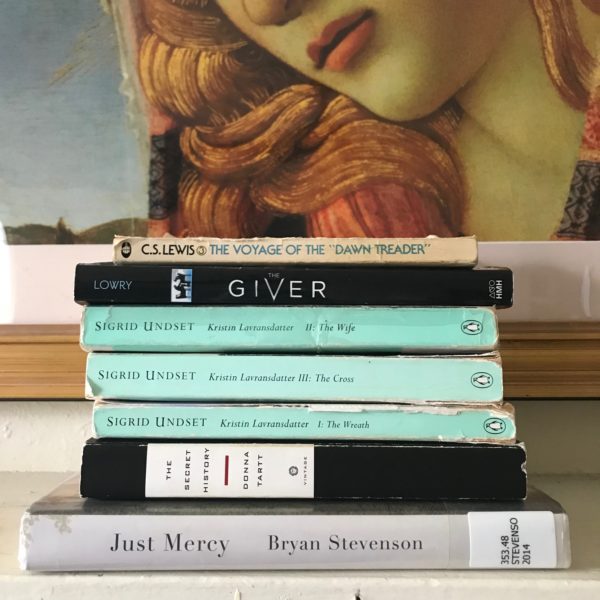 Since I love chatting about books, I've been trying to share our family's current reads on a regular basis here on the blog. And some fabulous new books have come out lately (including a few that I'm giving away to a lucky reader!) so I wanted to share the love!
Here's a few of the great titles I've picked up lately as well as my #cathLIT2019 reads (And just scroll down to see how to enter the giveaway!):
(This post contains affiliate links. If a sale is made through an affiliate link, I may be compensated but all opinions are my own.)
Lately I Finished…:
Kristin Lavransdatter by Sigrid Undset
This is a re-read for me (4th re-read?) and it was even better than I remembered. I could write my own book about how much I love this book and why (in fact, I just wrote a long article about Kristin and Julia from Brideshead Revisited, my other fave) but here's the short version: KL is a 20th century novel set in 14th century Norway inspired by Scandinavian sagas. Kristin is the most complex and well-crafted female protagonist I've ever encountered. The characters are truly incredible and it's about sin and grace which are probably the only things worth writing about anyway. Someday I'll write about how unlike any of L.M. Montgomery or Austen's female characters, Kristin continues to be a REAL character after motherhood and not merely a background character. Very few (perhaps one or two) stories have stuck with me the way KL has. I beg you to read it, but I warn you, it's LONG, a three-part story of over 1,100 pages. It definitely counts for my "Long Catholic Book" category of #cathLIT2019! And make sure you read the new Tiina Nunnally translation (I like reading it as three volumes instead of the giant one volume!)
Just Mercy by Bryan Stevenson
I borrowed this one from the library after it was recommended by my dad. It really is a must-read. I knew our justice system was horrifying but this book laid it all out in a way that deeply impacted me. Stevenson is a brilliant storyteller and manages to use powerful narrative to shed light on the institutional racism and discrimination against the poor in this country. Christy tells me I'm the last person in the universe to read it (I don't read that many recently released books, I like old books), but if you haven't read it yet, please do.
Current Reads: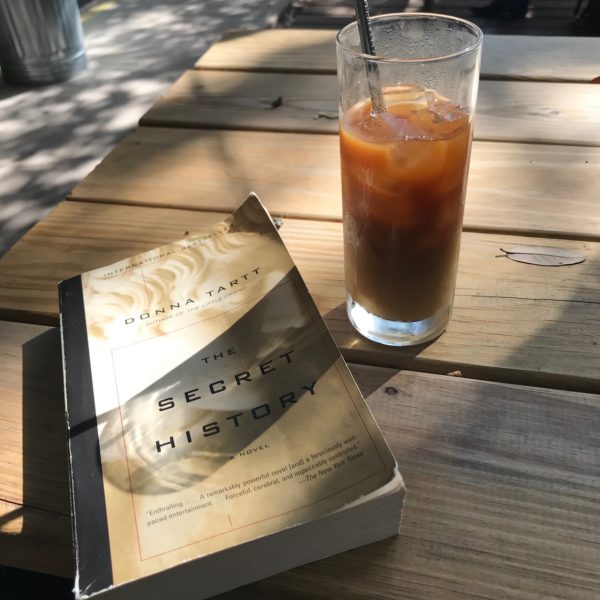 The Secret History by Donna Tartt
I'm about 160 pages into this mystery that my dear friend Boze gave me for Christmas. It is a treat. Lots of the Oxford years from Brideshead vibes. Tartt is Catholic so this is going to be my "Book by a Catholic Novelist" category pick, but I guess it could also work for "Book by a Catholic Woman"!
The Voyage of the Dawn Treader by C.S. Lewis
We're about to wrap up the 3rd book in the Chronicles of Narnia as our bedtime read!
The Giver by Lois Lowry
After the girls fall asleep, Benjamin and I usually spend a little extra time reading together and we just started this classic!
GIVEAWAY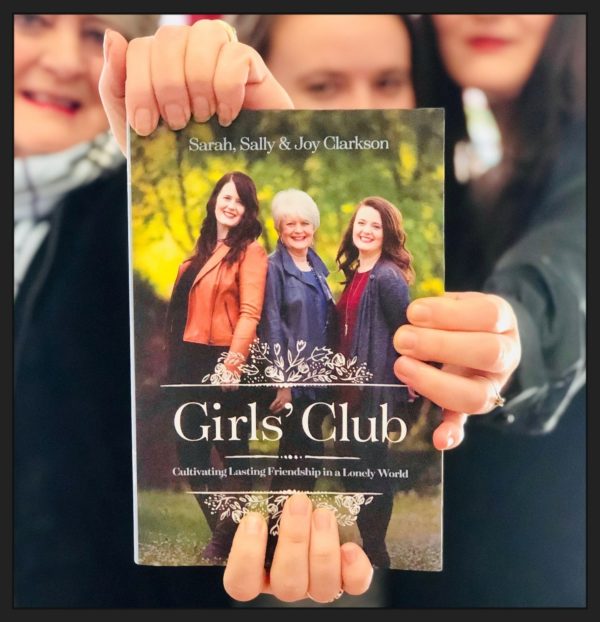 Girls' Club by Sarah, Sally, and Joy Clarkson
I've known of Sally's lovely work for years. Then I got to know her daughter Joy on Twitter. THEN we got to interview her other daughter, Sarah, for the podcast. They are all absolute treasures and their book Girls' Club, a collaborative effort by the Clarkson women releases TODAY! It's a beautiful book about cultivating friendship and the beauty and strength of women supporting, encouraging, and challenging each other. I have two copies to give away, just follow the instructions below.
(I also had the pleasure of chatting with Sally and Joy about friendship on Sally's podcast last week if you want to check that out.)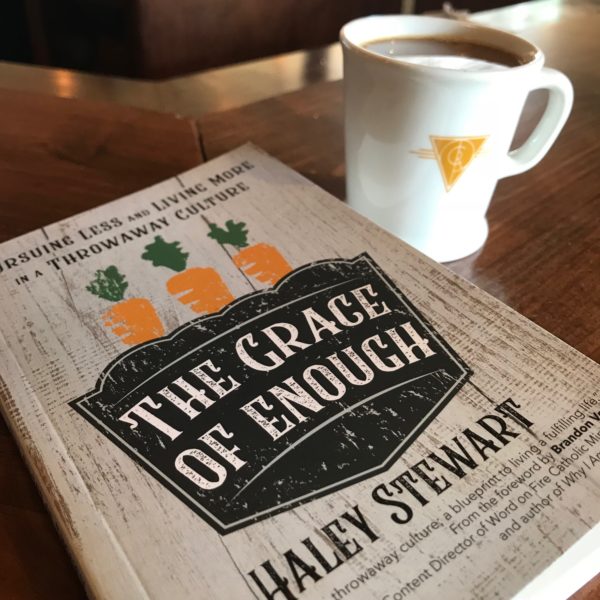 My book, The Grace of Enough is an audiobook now and I have two copies to give away to lucky readers (listeners?)! 😉
(To enter the giveaway to win a copy of Girls' Club and a copy of my book as an audiobook–there will be two winners–head over to my Instagram account: @haleycarrots).
What are you reading and enjoying lately? Let me know in the comments! 
P.S. I've been doing a lot more podcasting and freelance work lately and I rarely have a chance to direct Carrots readers over to these episodes or articles via blog post. If you want to stay current on my writing and podcast blabbing (as well as general Carrots news/family updates, etc), make sure you're signed up to receive my weekly email newsletter. It's free, of course, and lots of fun!