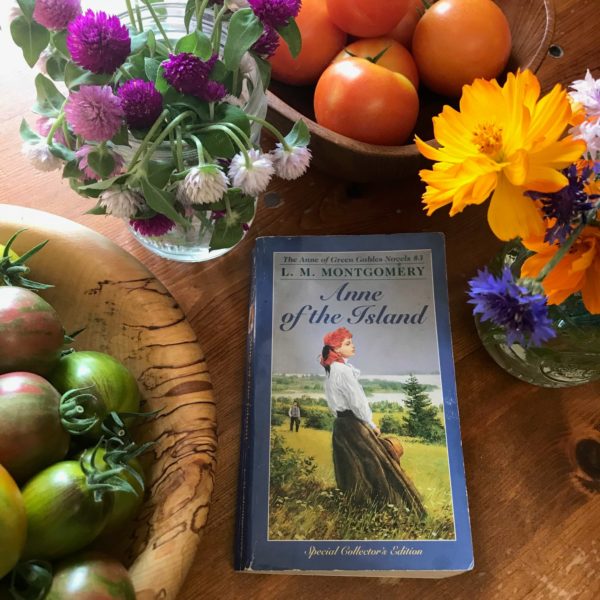 Anne of Green Gables is the first and most famous book in the series of L.M. Montgomery's beloved Anne books. And it is marvelous. But it's not the best in the series. In fact, two books easily beat it out: Anne of the Island which follows Anne Shirley's college years and Anne's House of Dreams which sees her enter newlywed life and young motherhood.
These two installments in the series are each so wonderful that it's nearly impossible to choose a favorite between the two. House of Dreams has the finest story arch and most complicated characters, but Anne of the Island is the one I always pick up for cozy re-reads so it has first place in my heart.
What makes Anne of the Island wonderful?
Anne of the Island hits that sweet season of just past girlhood but not yet tackling the difficulties of adulthood. Bright, engaging young women are discovering who they are and enjoying the joys of of being on their own. It's the college experience dreams are made of. There's wonderful roommates, challenging classes that help you draw out one's passions and gifts, delightful romances, and enough whimsy and charm to satisfy even Anne Shirley.
Cats. Within these pages are many delightful cats. And everyone knows books with cats are superior to books with no cats.
The Roy Gardiner/Anne/Gilbert love triangle. This is the book when Anne and Gil FINALLY get together. But first, Anne has a breathtaking fling with a wealthy young man who fits all her romantic ideals. In the meantime, Gilbert shows what he's made of. Does he pull a Theodore Lawrence and try to guilt or manipulate Anne into loving him? By no means. He doesn't fall into the depths of despair and become angsty and melancholy. He takes rejection like a man I (as opposed to Roy's "you have ruined my life" *eyeroll*) and treats Anne with kindness, respect, and space. Anne realizes on her own that her friendship with Gilbert was the real deal–the true love she's been looking for. She ditches poor unfortunate Roy and we all cheer. It's so very gratifying!
Patty's Place, if you please! Of all the cozy literary settings ever penned, Patty's Place, the little rental house filled with cats, co-eds, and character where Anne and her roomies make their college home is the very coziest. I can vividly imagine the rugs before the fire complete with the Sarah-cat and Anne cramming for exams nearby while Phillipa has a cooking mishap that they will all laugh over.
Lovely minor characters. Montgomery really shines in her creation of lovable minor characters. All of Anne's roomies as well as Aunt Jamesina, their delightful house mother/chaperone, really make Anne of the Island come alive. And Phillipa Gordon just CANNOT be beat.
Gog and Magog. Ever since reading this little novel as a young girl I have wanted my own pair of China dogs with green polka dots to grace my fireplace.
Anne's House of Dreams is lovely in it's own way and deserves it's own post of praise, but in the meantime, I give you Anne of the Island. In my opinion, the very best of the Anne's. So take a walk with Anne through charming historic graveyards, discover why Alec and Alonzo will be names forever linked in your mind, and fall in love with Gilbert Blythe all over again. As Kathleen Kelly says, "Read it, I KNOW you'll love it."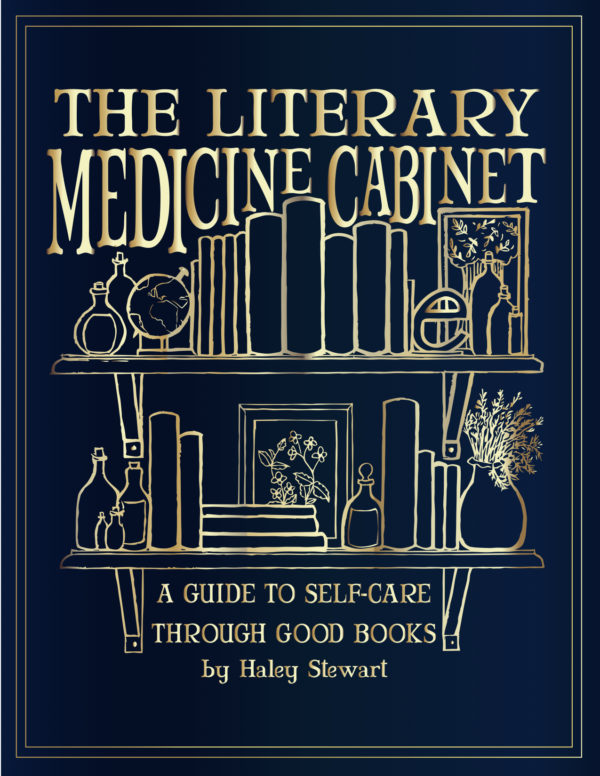 P.S. If you like cozy quality reads, check out my ebook The Literary Medicine Cabinet: A Guide to Self-Care Through Good Reads complete with a list of over 100 titles that read like balm to the weary soul.