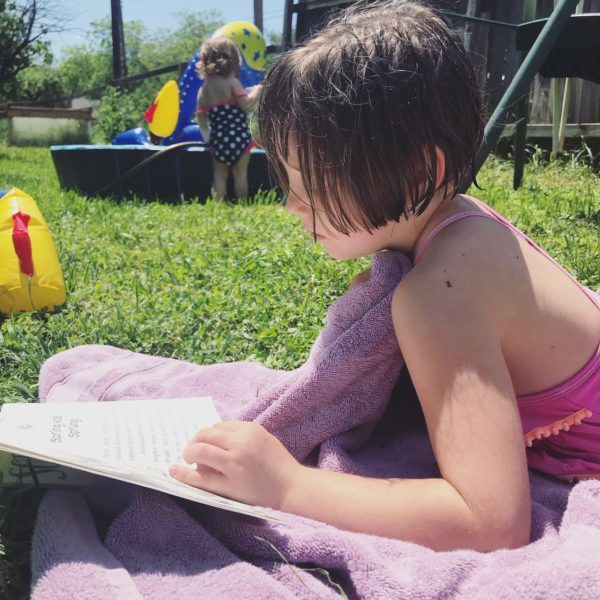 If there's one thing that has helped me keep my sanity while being cooped up over the past two months, it's our daily book time and seeing my kids deepen their love of reading.
Because I've been getting lots of requests for book suggestions, I thought I'd share a few of our very favorites from our shelves (newly reorganized, thanks to quarantine angst)!
I've found a lot of joy in sharing some of my favorite books with my kids as family read alouds and I've also found a lot of joy in my children getting wrapped up in a book and leaving me alone for several minutes at a time without asking for snacks. (I've been a homeschooling-work-from-home mom forever but this whole no breaks thing has taken it to the next level of insanity.)
Caveats: My kids are 1, 7, 8, and 11. I'm going to be sharing books they've loved that I have read myself or that come highly recommended but I cannot guarantee that every book will be right for your family. I also don't have recommendations for teens because I'm not there yet with my kids.
My almost 7yo and my 8yo have just over the past six months launched into more advanced books from beginner reader series like Owl Diaries, Sophie Mouse, and Fairy Ponies (all of which I find rather uninspiring). So it's a brave new world of good books! But if some of the titles are too advanced for your young readers (and some of them are a little bit beyond my girls' ability, too!) use them as family read alouds or listen as audiobooks from your local library app.
I am just very much of the mind that offering high quality books as the main fare of a child's reading is important–then if a kid wants to check out a Minecraft book from the library for fun, it's fine because they're getting fed with the good stuff, too! In other words, children's books are important. As C.S. Lewis reminds us:
"It is usual to speak in a playfully apologetic tone about one's adult enjoyment of what are called 'children's books'. I think the convention a silly one. No book is really worth reading at the age of ten which is not equally (and often far more) worth reading at the age of fifty – except, of course, books of information. The only imaginative works we ought to grow out of are those which it would have been better not to have read at all."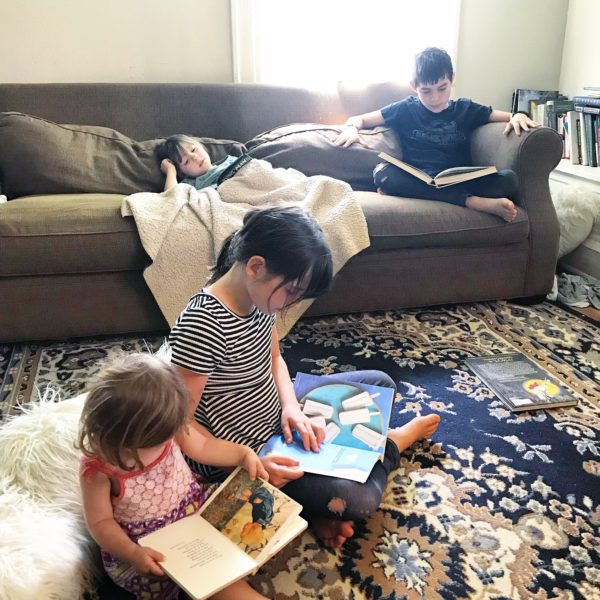 So here's some great ideas to get you going!
(All links are to bookshop.org which allows you to shop online and support local bookshops–now more important than ever! You can access this full list over there, too, by clicking here.)
The Tale of Despereaux by Kate DiCamillo (great on audiobook and all-around treat)
Bunnicula by James and Deborah Howe (currently being read and loved by my 7yo but my 11yo son also loved it)
The Mouse and the Motorcycle by Beverly Clearly (a huge hit with my 8yo)
Ramona Quimby, Age 8 by Beverly Clearly (next on the docket for my 7yo)
Coraline by Neil Gaiman (just finished and enjoyed by my 11yo–Gaiman's work is creepy so use your discretion)
The Graveyard Book by Neil Gaiman (definitely creepy but enjoyed by myself and my 11yo son–a retelling of The Jungle Book)
Ella Enchanted by Gail Carson Levine (adored as a read aloud with my daughters)
Roll of Thunder, Hear My Cry by Mildred D. Taylor (I loved this one as a child and just found it at a used bookshop!)
The Westing Game by Ellen Raskin (greatly enjoyed by my 11yo)
From the Mixed Up Files of Mrs. Basil E. Frankweiler by E.L. Konigsburg (We loved this one as an audiobook.)
The Mysterious Benedict Society by Trenton Lee Stewart (This entire series is a delight!)
A Wrinkle in Time Quintet by Madeleine L'Engle (I loved all her books as a child and still love them dearly.)
Danny, the Champion of the World by Roald Dahl
The Little House series by Laura Ingalls Wilder (We love these books over here, but we also think these are read best as read alouds so parents can address the racism present in the series while reading them.)
The Giver by Lois Lowry (Just finished by my 11yo who also enjoyed Number the Stars by the same author)
The Princess and the Goblin by George MacDonald (This one works best as a read aloud in my opinion.)
Redwall by Brian Jacques (I've lately had a hankering to read every book in this series that I loved as a kid.)
Ballet Shoes by Noel Streatfeild (Not nearly as well-known as it should be. This book is such a treat!)
The Railway Children by E. Nesbit (All of Nesbit's books are treasures but this one has a special place in my heart.)
The Secret Garden by Frances Hodgson Burnett (I've been on a Burnett kick lately because they're such comfort reads.)
A Girl of the Limberlost by Gene Stratton Porter (An absolutely enchanting book!)
Swallows and Amazons by Arthur Ransome (Probably best as a read aloud if you have young readers.)
The Chronicles of Narnia by C.S. Lewis (Watching my 8yo finish The Lion, The Witch, and the Wardrobe for the first time is a treasure of a memory!)
On the Edge of the Dark Sea of Darkness by Andrew Peterson
Access this full list here at Bookshop.org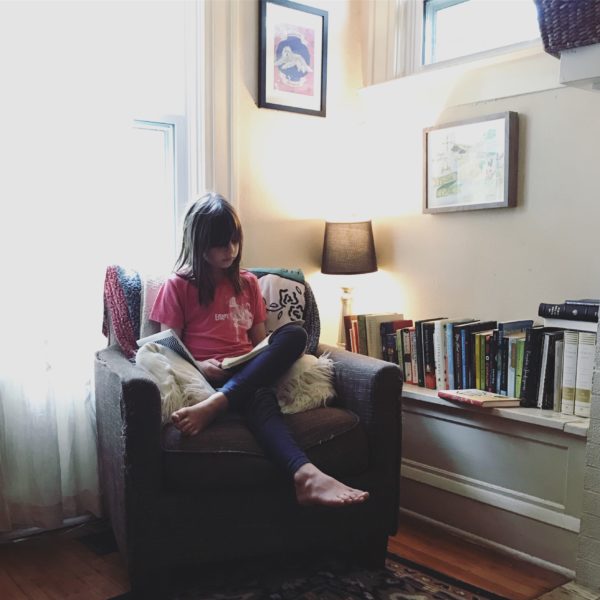 In related news, I'm sharing a 20 minute talk about educating very young children through participation in daily family life as part of the FREE virtual Catholic Homeschool Conference starting tomorrow, June 25th-27th.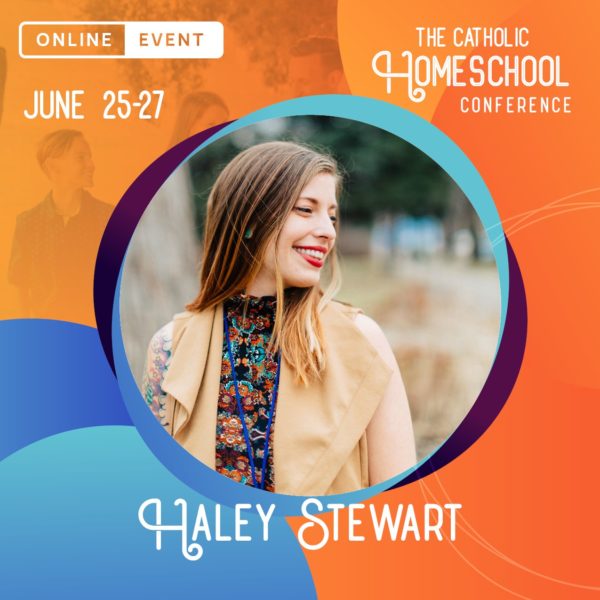 If you are a seasoned homeschooler who needs some inspiration or if you were thrown into crisis schooling unexpectedly this spring and are discerning whether homeschooling in the fall might work for you family, this is a great resource! There are 60+ speakers and you can watch from your laptop: just sign up here.
My talk is basically a pep talk of encouragement about how simple homeschooling very little ones can be to show you that you are capable of taking on this journey if you are so led!
You can attend for free with this link, or you can get a VIP pass that allows you lifetime access to all the material so you can take your time watching all the talks and come back for reference. Currently VIP passes are at the early bird price of $47 (50% off) and you can grab one of those here before the price goes up!