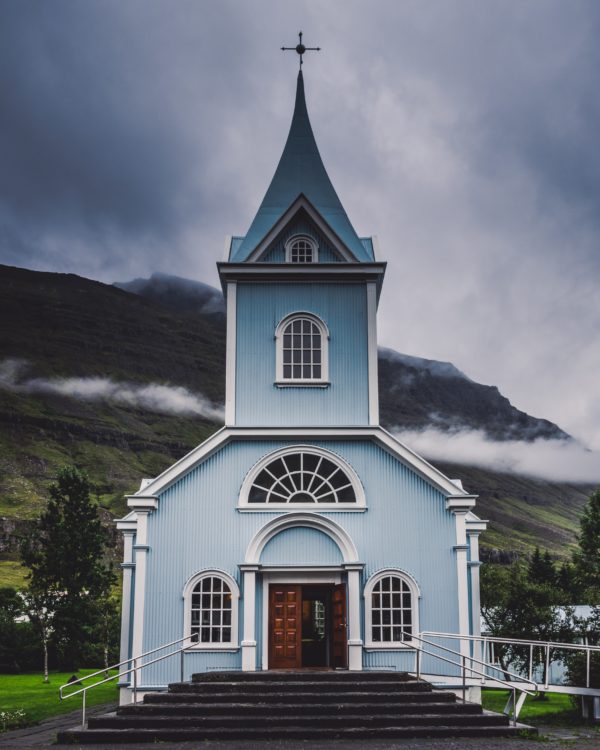 I've seen a lot of public conversation about reopening churches: people wanting the sacraments, people asking bishops to change their policies, people driving across state lines to attend a Mass, people who want to get on with their lives. What is not so public are the conversations within households as churches reopen and faithful families try to discern how to return.
I've received so many private messages from people agonizing over the decisions they face: 
"Do I go back to Mass when there's been an uptick in local cases?"
"With a vulnerable family member, is it safe for me to attend and possibly bring the virus home to them?"
"How do I attend with an adventurous toddler who can't understand social distancing or wear a mask?"
"What do I do if the idea of being around that many people gives me an anxiety attack?"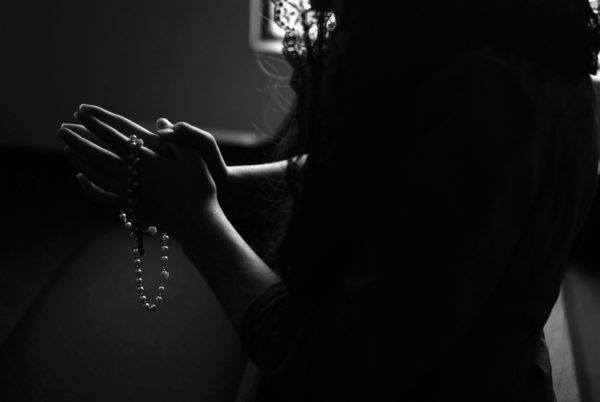 There are so many questions. And since none of us have ever been in a global pandemic that necessitated being separated from public worship for a time, we don't have a playbook for this. We're all just trying to do the best we can. But with the zeal for returning to Mass (paired with judgements from some corners that those wearing masks, taking precautions, or staying home are cowards) makes for a difficult situation for many.
"Am I not as Catholic? Am I not as faithful? I feel so guilty that I'm not at Mass yet." These are the messages I've been getting and I want to speak to all of those struggling to make prudent and holy decisions. 
There's a lot going on here and tensions are high, but I think the situation is simpler than we've made it out to be. There are really only two things that you need to keep in mind as you prayerfully make decisions for your household:
`1. Obey your bishop. 
Obey your bishop. Obedience isn't easy, especially if you feel like you know better than the person in authority. But you're not the bishop. You are, however, asked to be obedient to him.
From the earliest days of the Church, obedience to the bishop has vital for every Catholic. St. Ignatius of Antioch who was martyred at the beginning of the second century reminds us of how crucial this obedience is:
"See that ye all follow the bishop, even as Jesus Christ does the Father…Let no man do anything connected with the Church without the bishop." (St. Ignatius: Letter to the Smyrnaeans; Ch 8)
"It is becoming, therefore, that ye also should be obedient to your bishop, and contradict him in nothing; for it is a fearful thing to contradict any such person. For no one does [by such conduct] deceive him that is visible, but does [in reality] seek to mock Him that is invisible, who, however, cannot be mocked by any one. And every such act has respect not to man, but to God." (St. Ignatius: Letter to the Magnesians; Ch 3)
If the bishop says no public Masses, don't attend an underground Mass. Obey your bishop.
If your bishop has opened public Mass in your diocese, respect his policies for taking precautions. Obey your bishop.
And if your bishop has stated that you are not obliged to attend public Masses (as all US bishops have, in my understanding), you are not sinning by not returning to Mass yet. Obey your bishop.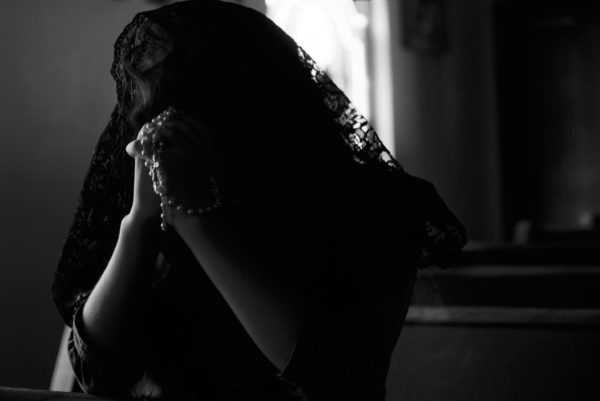 I don't say this to dissuade anyone from returning to Mass, but just as a reminder that you are not being asked to do more than your bishop requires of you. Each family gets to discern their return to Mass according to their circumstances. As long as you are obeying your bishop, you are okay!
And when you do return, be obedient by following the protocols and precautions put in place by your bishop and your priests. If you are taking more time to return to Mass than some other people you know, I'm pretty sure it's not because you love Jesus less than they do. This isn't a competition.
2. Take Care of Others
People are coming from very different circumstances. Maybe you are vulnerable due to age or medical condition, but desperately need the Eucharist. Maybe you're at low risk for complications yourself, but work in a field where it's likely that you will be exposed and could infect others before realizing you're sick. We're all doing the best we can, but keep the safety of others at the forefront. It breaks my heart to hear of parishes that have been exposed and of priests dying (like in Houston last week).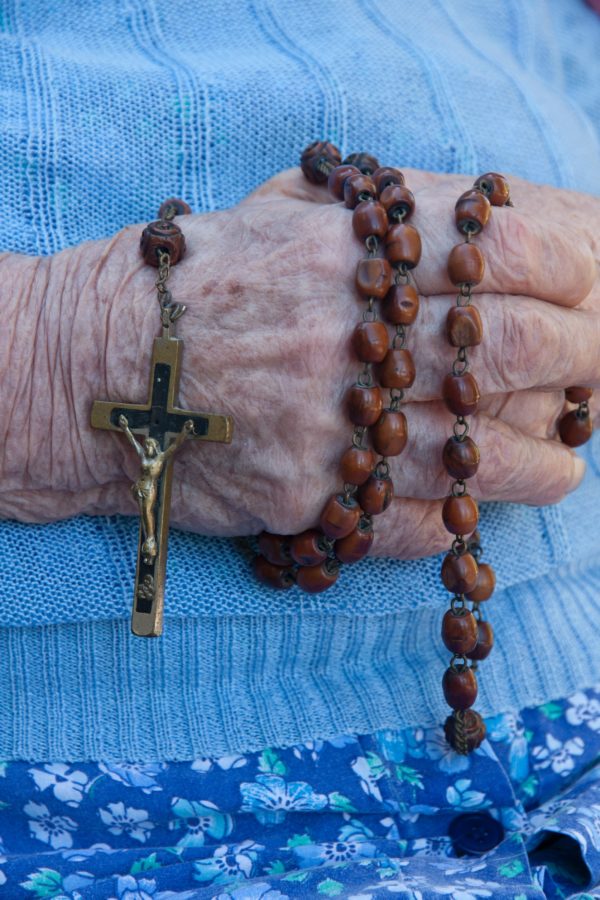 Every priest I know has been courageous and attentive to his flock during this crisis. Our priest reached out to us about setting up a time to pray in the church and have confession during Holy Week because he knew that I was struggling with not being able to go to Mass, but also anxious about bringing my kids with asthma into public spaces.
Our priests have been going above and beyond to both keep us safe and offer the sacraments our souls long for. I know they are so joyful to see parishioners in the pews again where churches are open! But please, follow precautions and take care of them as well as of your fellow parishioners.
If you wear a mask to protect my asthmatic family members, your small inconvenience is an act of love for us. I went to daily Mass for the first time since March this morning. I was so excited to be there, but then more than half of the parishioners did not wear masks and the (unmasked) woman behind me coughed on me the whole time. Wouldn't it have been a beautiful act of charity to stay home if you're coughing and to wear masks to protect others?
To sum up, if you're obeying your bishop and you're taking care of others, then whatever timeline your family prayerfully discerns for returning to Mass is perfectly acceptable.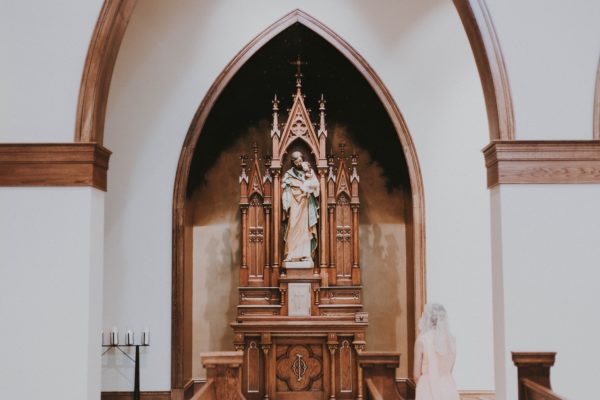 Maybe you're like my family with higher risk family members due to underlying health problems and are discerning a prudent return to Mass with an eye on local cases and hoping that your fellow parishioners will take wise precautions to protect you (to be honest, I'll probably wait a few days to recover from this morning's experience with being coughed on for half an hour.) 
Maybe you're personally at low risk of complications from the virus but are in a line of work (like healthcare) that means you're likely to be exposed and have decided to stay at home in order to protect vulnerable and elderly parishioners. 
Maybe you live alone and your heart is full of joy that your local parish is reopening and you can receive Jesus in the Blessed Sacrament with your brothers and sisters in Christ. 
Maybe you're pregnant and you're staying home because if you test positive for Covid, your husband can't be present at your baby's birth due to hospital policy.
Maybe you're in a diocese requiring masks (and maybe you're not thrilled about that) but you follow the precautions your bishop outlined as an act of loving obedience and care for the others in the pews. 
Maybe you or a member of your household is at great risk and you are staying at home to protect them–and it's hard.
People are different and we are in different circumstances. Don't feel pressured to feel a certain way about any of this. Obey your bishop, love others with your actions. Take a deep breath.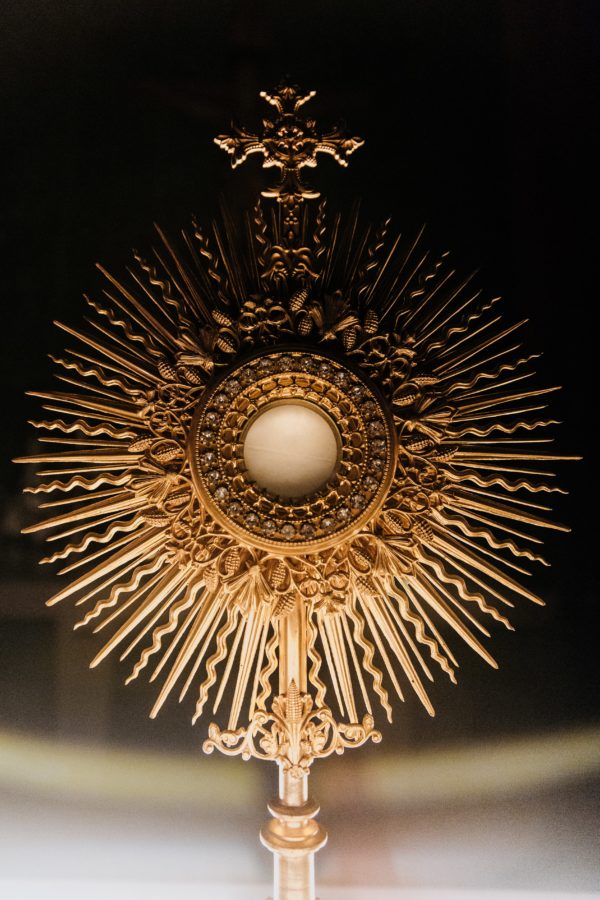 I woke up from a dream a few nights ago of getting to receive Our Lord in the Eucharist. It was a beautiful dream. And when I woke, I had the words of an old hymn in my head: Softly and tenderly, Jesus is calling. Calling for you and for me…
Our Lord's call is not one of pressure or comparison, it is gentle and tender and loving. Jesus, in the Blessed Sacrament, is not pressuring you, despising you, or comparing you to other families. He is watching and waiting and loving you. Obey your bishop. Prayerfully discern how to take care of others. Give yourself grace. (And say a prayer for your priests.)