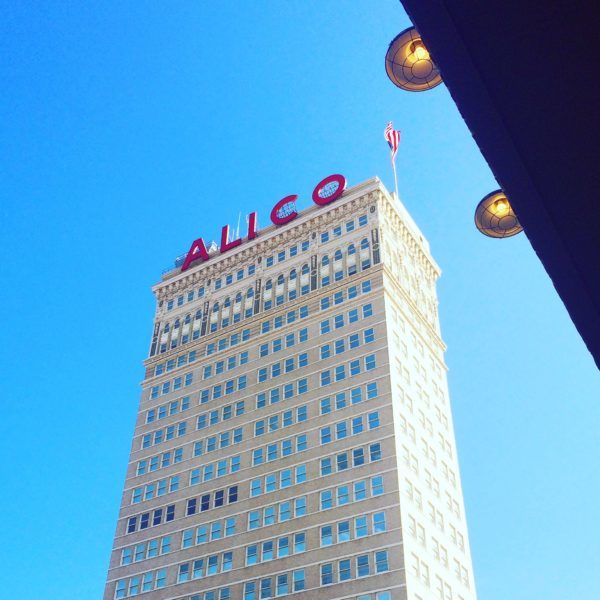 My family has lived in Waco a total of 9 years (5 in the college years and then 4 years since our return to Texas!). Since we first moved here in 2004, so much has changed. Waco has recovered from decades of struggle and grown by leaps and bounds during our time here. It has become a destination town!
I get asked all the time for recommendations of what to do during a trip to Waco and now with our Raspberry Cordial Gathering coming up next weekend, I'm finally taking the time to write it all out! I hope it's helpful.
Beyond Magnolia
Everybody knows about the Fixer Upper stuff and the Magnolia Silos. To be perfectly honest, the Gaines's Empire isn't really my thing–although Chip and Joanna seem to be lovely folks. So this is a guide to the other stuff–the restaurants and must sees beyond Magnolia.
Good Food
Once upon a time, great food was scarce in Waco. Not so anymore! There are so many spots where you can get fabulous food. Here's a few of my very favorites:
Fantastic food. Milo is my first recommendation when people are in town. It's southern cuisine at it's finest and fanciest. On the pricey side!
Rufi's Cocina
We live in walking distance to Rufi's which is a mercy because if our car ever breaks down we can still get to the best Mexican food in town. Michoacan dishes, family-owned, hole-in-the-wall. Try the chilaquiles and plan to spend plenty of time because your meal is being tenderly crafted and it will be worth it.
Fresh, delicious, locally-sourced food. A great option if you have food allergies. Lovely atmosphere.
Craving Italian? Look no further than this wood fired pizzeria. The pizza is splendid and so is the pasta.
A darling cafe/bakery with the best cakes in town. They also make my veggie burger of all time. Charming and located in the up and coming Elm Ave district.
Bangkok Royal
Delicious Thai food located in downtown Waco. Everything on the menu is good.
Recently opened on Colcord Ave. Mexican ice cream, drinks, and treats.
Great breakfast. Also houses a fair trade market.
Great pancakes (and gluten-free pancakes available, too!) Decor in their downtown location looks like it's straight out of the 1999 dELiA*s catalogue.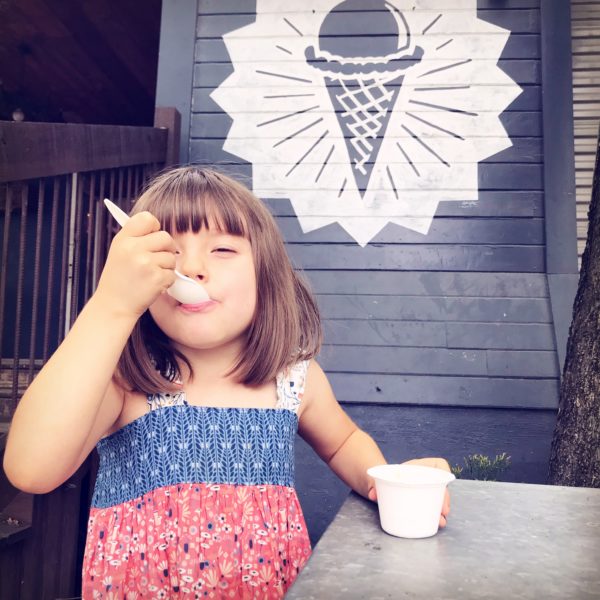 Right by Baylor. Innovative and delicious ice cream flavors and charming aesthetic.
On the pricier end for BBQ but so good.
Classic Waco BBQ.
Krispy Chicken
Looking for casual? Like….doesn't even have inside seating casual? We go here on dates when there's a sleeping baby in the car and eat the most comforting fried chicken you can imagine. A true gem on Franklin Ave.
Vietnamese fare. Great updated location since moving from their old space by Baylor.
Yummy pastries and treats with gluten-free options! Outside seating only. Best cinnamon rolls in town.
Up for a little drive? Homestead Heritage in Gholson has great food and you can walk around to shop their pottery and woodworking.
Great brunch spot! Their harvest salad is a treasure. And I hear their Kouign Amann is great.
Coffee
Great coffee, fabulous atmosphere, and the perfect spot to study, read or work. Of all the Waco coffee spots, this is my favorite by a mile.
Right next to Baylor and a Waco classic.
Downtown spot with a coffee bar and a cocktail bar. Go upstairs to the second floor and enjoy a great view of downtown!
Drinks
Barnett's
Downton pub with great food.
A great haunt, walking distance from Baylor.
Connected to the lovely Pinewood Roasters, Pinewood Pub has a great vibe in Uptown.
Local Waco brewery on Elm Ave. They also have this cool street art of Victor Hugo.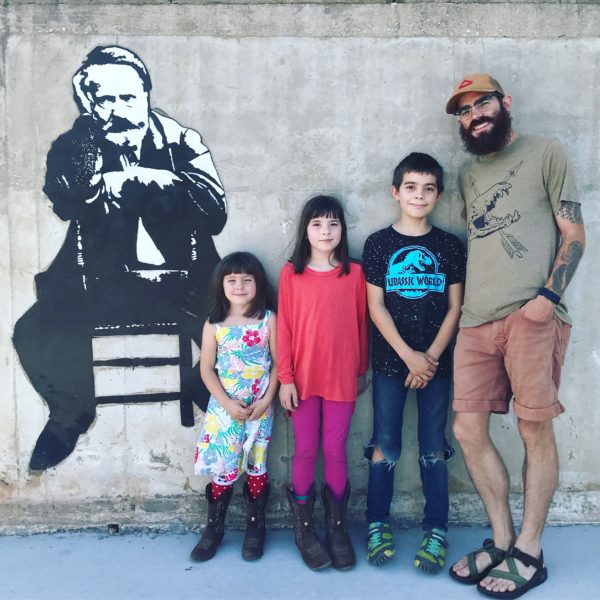 Sights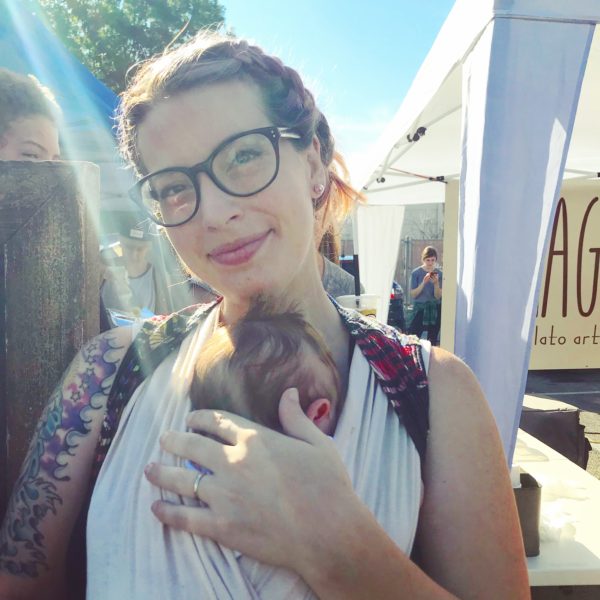 If you're in town on a Saturday morning, this is a must do! Food trucks galore, great vendors, a delight!
Suspension Bridge
Sadly, the bridge is closed for the next two year's, but it's a historic sight! For the time being can at least see all the cow statues (which you probably shouldn't climb but…we did.)
Cameron Park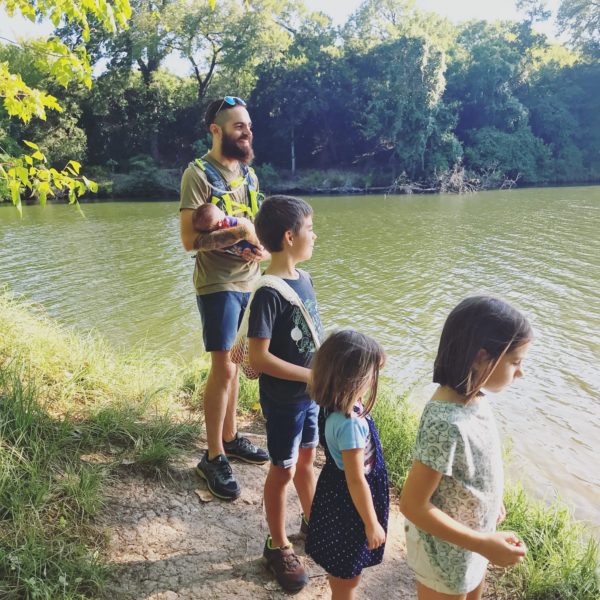 Cameron Park is the second largest municipal park in the country. Trails, playgrounds, and more to explore.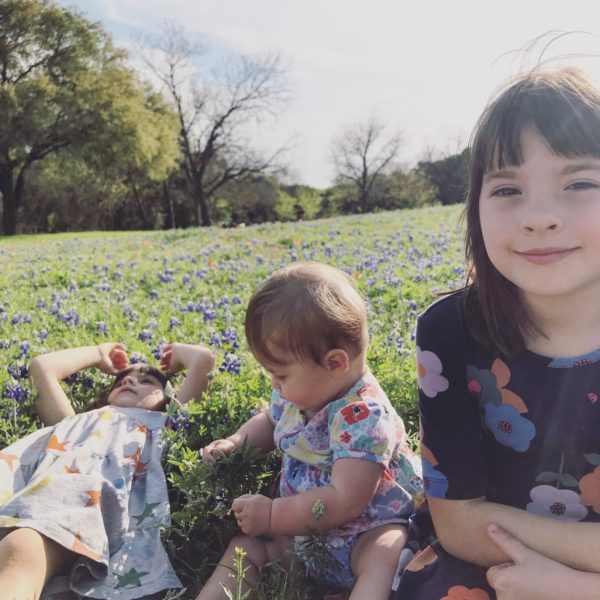 Miss Nellie's Pretty Place is covered with wildflowers in the spring. Lover's Leap is also a favorite spot.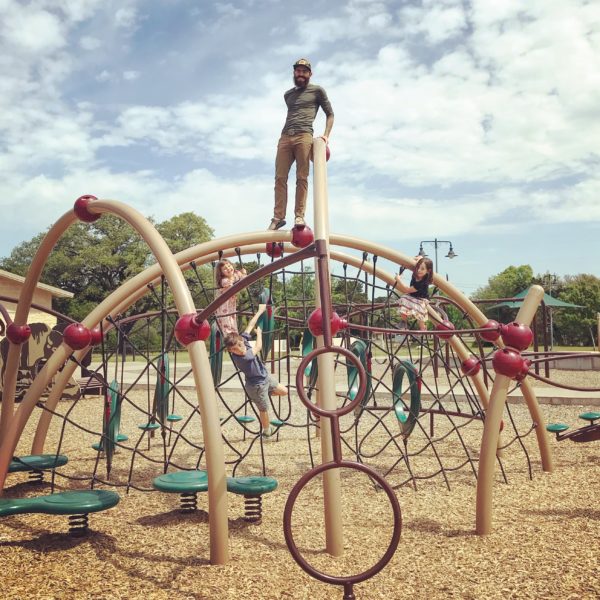 If you're up for a climb, try Jacob's Ladder.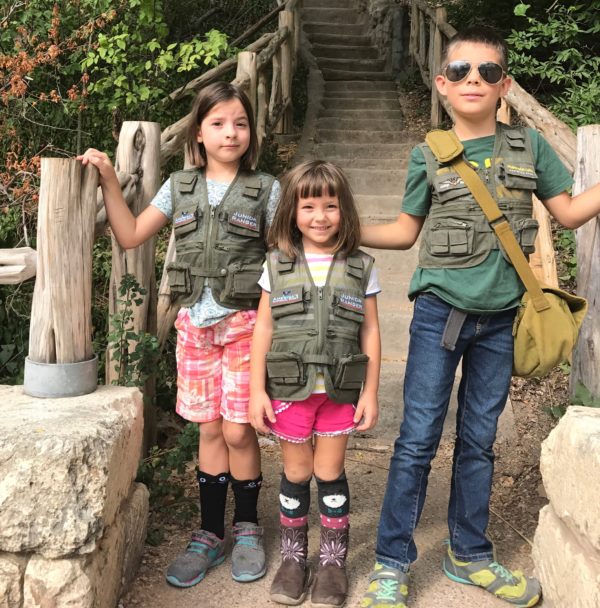 Cameron Park Zoo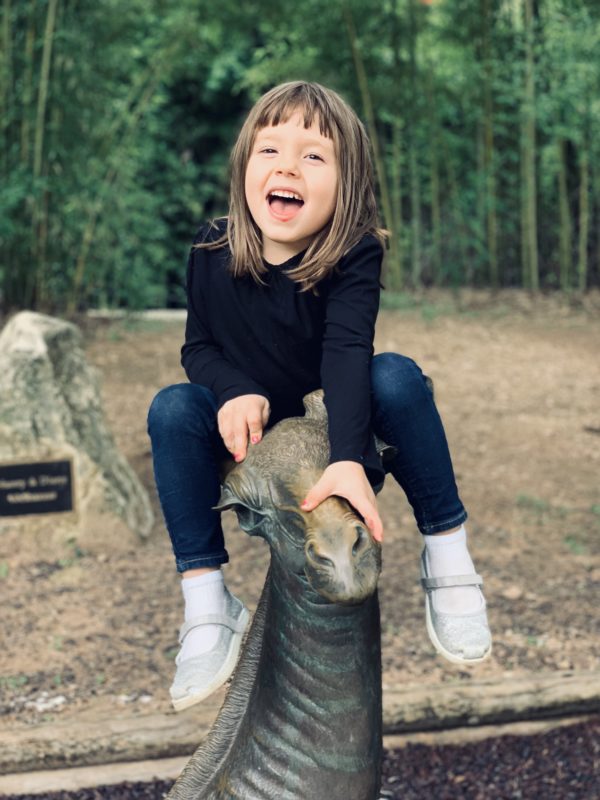 If you're traveling with kids (or not!), this zoo is perfect for a couple of hours of fun. It's the biggest tourist destination in Waco after Magnolia!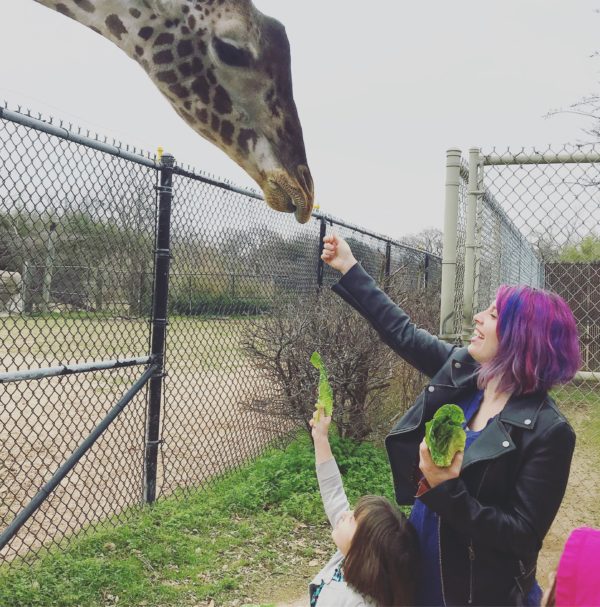 Lake Waco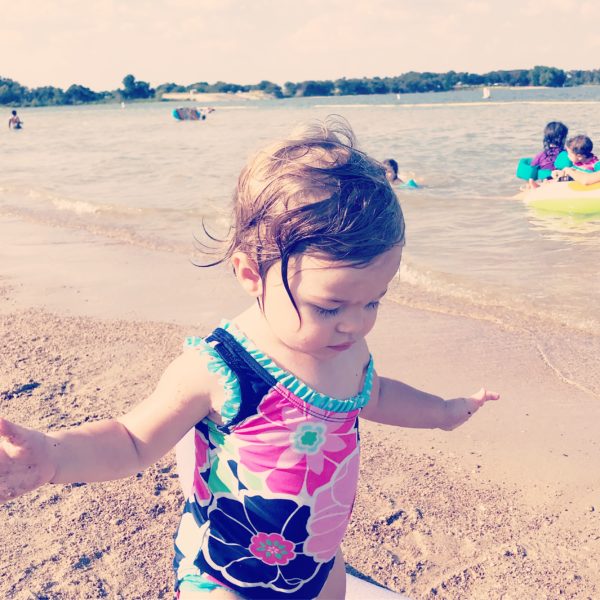 Perfect swimming spot in the summertime!
Go on a tour of home of the original Texas whisky! Enjoy a cocktail in their tasting room!
St. Francis on the Brazos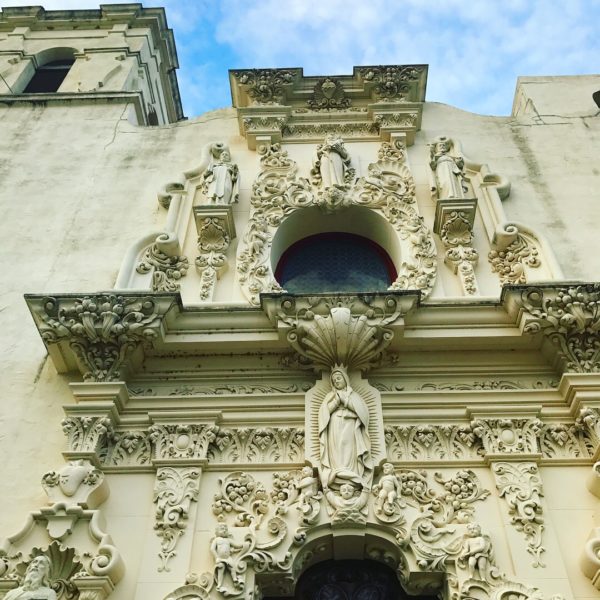 Beautiful historic church built in the style of the Spanish mission churches.
St. Louis Catholic Church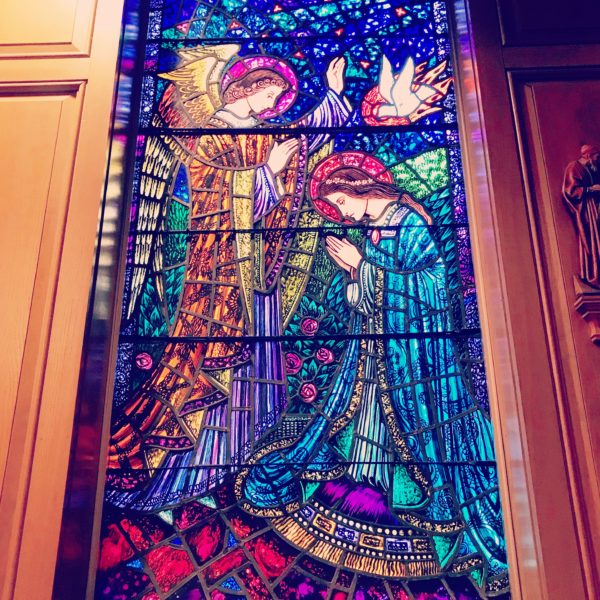 This mid-century Catholic church is home to some of the most beautiful stained-glass you will ever see!
Baylor's Armstrong-Browning Library
Speaking of stained glass, from what I understand, this stunning library has the most stained glass of any secular building. It is lovely! It houses artifacts from the lives of poets Robert and Elizabeth Barrett Browning and there's a rumor that one of the rooms inspired the ballroom in Disney's Beauty and the Beast.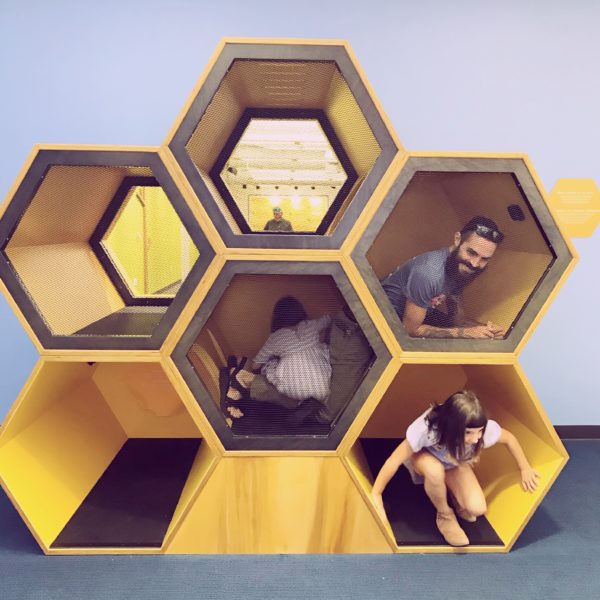 A great children's museum featuring history and the natural sciences!
The Alico Building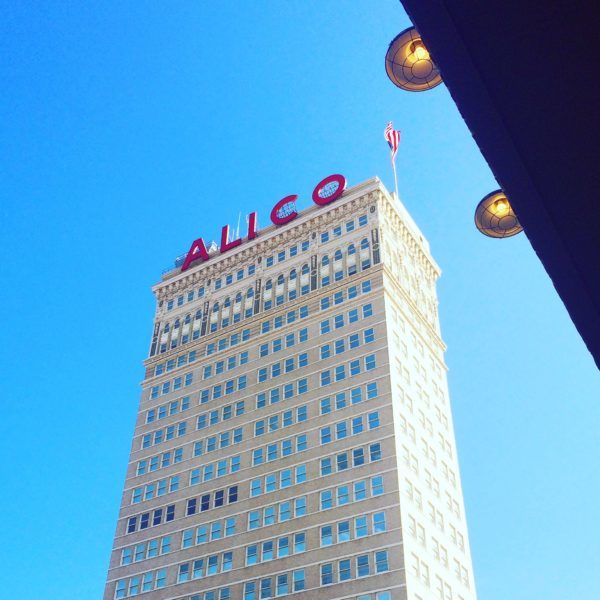 If you're downtown at all, you'll notice it on the Waco skyline. Once the tallest building west of the Mississippi River, the Alico building survived the devastating tornado of 1952.
The Hippodrome
A historic movie theatre that has been beautifully restored. You can grab a movie and order a meal while you're at it–but in my experience the management/service is lacking.
Shopping
60 specialty shops under one roof in downtown Waco.
Beautiful selection of jewelry by Waco artist Ellen Mote.
My number one recommendation for gifts in Waco. This treasure is a whimsical literary delight. Beautiful bookshop with a great cafe so you can grab a cup of coffee while you peruse the bookshelves. Their children's section is a treasure and you enter it through a wardrobe door filled with fur coats.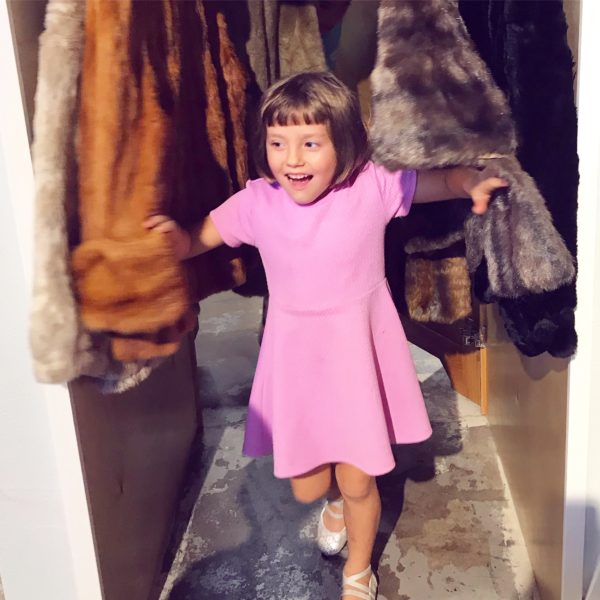 Did I miss anything? Enjoy your time in Waco!