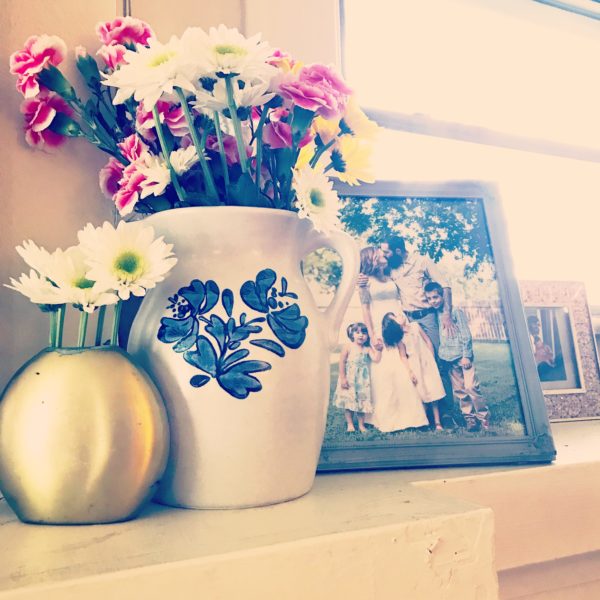 I'm not moving.
"Um, okay. I didn't think you were," you might say. The funny thing is, as of a week ago this statement would have been a huge surprise to me. Because I had this idea, see.
Two weeks ago I woke up in the middle of the night and decided we needed to buy a new house. One bathroom for six people is too hard. Three bedrooms and no where to host guests? Impossible. Homeschooling four kids in 1200 sqft? Too close for comfort, especially when houses in Texas have no basements and we're going on 17 weeks of it being too hot for the kids to spend much time outside.
Suddenly every tiny problem with our house was glaring at me. The chipped paint here, the broken tile there, the treacherous stairs leading to the backyard. A new house. We needed it. Let's go.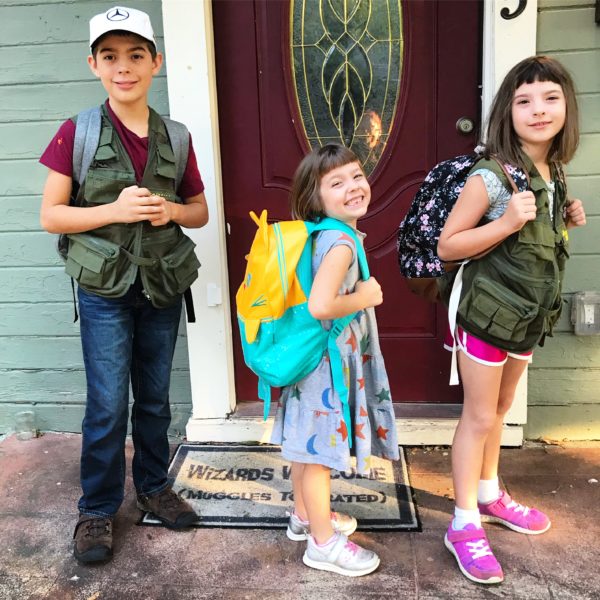 I talked to my house guy–St. Joseph and asked for prayers for discernment. St. Joseph always, always has my back.
Daniel and I discussed the budget, the things we would need to find in a new house, the time frame for having our house ready to list. We talked to a realtor, looked at houses, met with a lender.
The only affordable 4 bedroom/2 bath houses are in the neighborhood where we live now with Victorian up to pre-WWII homes–many of which are being refurbished at the speed of light thanks to growth in Waco. But none of them were right.
Either there were clearly huge problems with the foundation or there was no way to install a dishwasher or there was old carpet that smelled like family of chainsmoking cats had been living there since 1970 or, my personal favorite, there was no way to enter the master bedroom unless you walked through, not one, but two of the other bedrooms. We spent a minute trying to imagine a way to make that work–put the kids to bed and then tiptoe past them to our room? Remain trapped in our room until the next morning when they woke up or wake the entire house on our way to make coffee? No good. 
During this discouraging quest we also stayed up late talking about what we needed to do to get our house ready to show. That one spot in the sheetrock of the kitchen. Repainting the bathroom and the trim. Calling an electrician about that one light that won't turn on. Reorganizing the kitchen for more space. Fixing the built-in doors so that they would finally shut properly and we could use them as book shelves next to the mantle.
Our realtor told us our house would sell within two weeks in this market. And we could see why. It's a quiet street, we have good neighbors, a huge backyard, lots of character from the original 1924 touches, the original wood floors with all their weathered glory from the past 100 years, the pink tile in the bathroom that's now on trend, a great layout that makes it feel much bigger than 1200 sq ft, the green cabinets I painted while heavily pregnant last summer, the fence Daniel built, the new windows we scrimped and saved for replacing the cheap 1960s window frames. The more we talked about it, the better it sounded.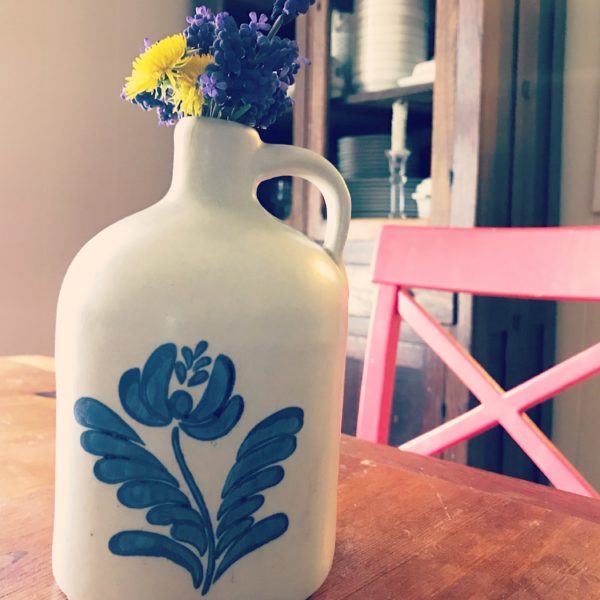 After viewing what could have been a charming old 4/2 without the chainsmoking cat smell in the carpets and a visually assaulting tomato red kitchen, we walked through our front door into a house that doesn't smell like cigarette infused carpet. We walked into my favorite room, our living room, with the portrait of Our Lady looking down over our home from above the mantle where we hang our stockings. I snuggled onto the couch to look around at our obscene number of bookshelves. I want to live in this charming house!, I thought. I really, really like it.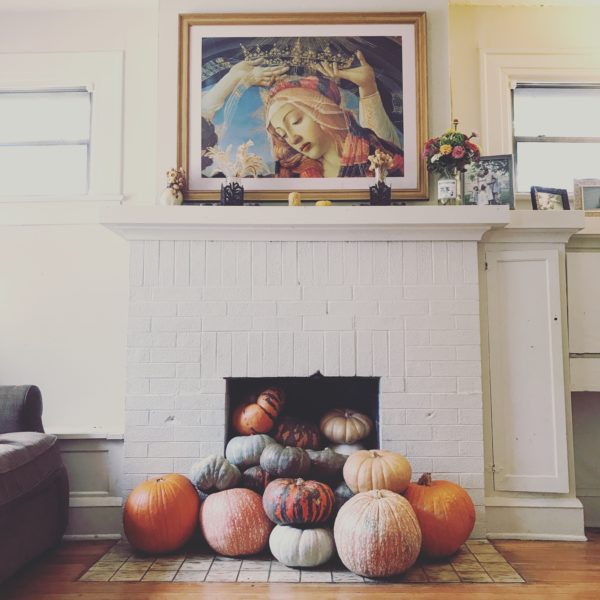 So we decided to stay right where we are and keep our low mortgage instead of stretching our budget. We'll finish the attic to become a 4th bedroom and find some space to put in a second toilet and a sink. We'll make home right where we are in all the goodness we had forgotten. Because it was enough all along.
You'd think after living in 650 sqft with NO flushing toilets, I would forever be enchanted by the space of 1200sqft and a real bathroom and never want a larger space.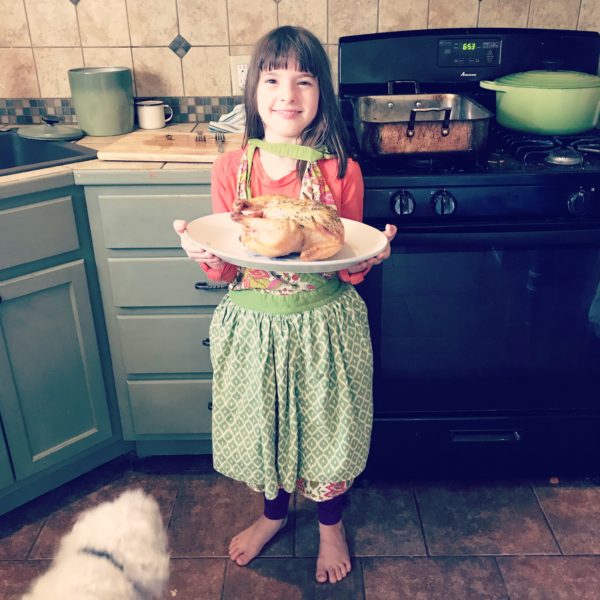 You'd think after writing a book called The Grace of Enough, I would never be pursuing more more more. You'd be wrong. It's a lesson I have to learn every day, over and over. Finding gratitude and contentment wherever God has planted me. The house, the life, the family–embracing it all with joy.
The funny thing is, after this whole little misadventure, I feel like I have a new house! That double lot backyard! A bedroom that does not require me to tiptoe past my children to make it inside. A house painted my favorite color of green by happenstance who knows by whom or how many years ago. The first curtains I've ever had in my married life that popped up in the Buy Nothing Group the other day (why did it take me so long to get curtains? Curtains>blinds).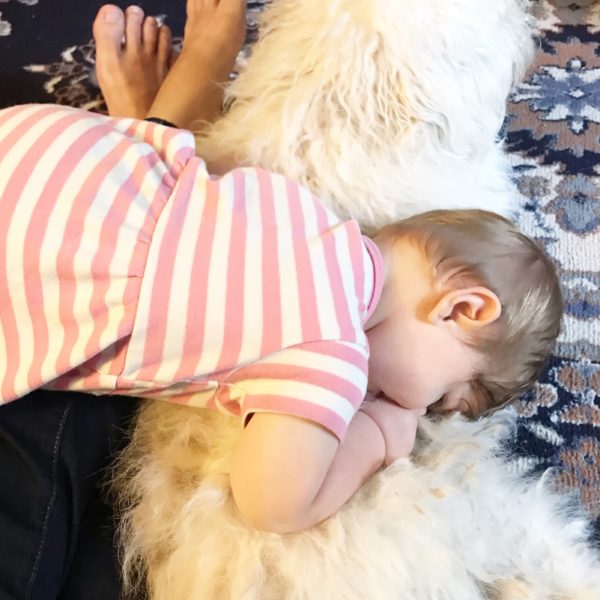 I'm nothing short of thrilled to tenderly form this space into what our family needs, save up for the renovations that will make it work for us, and avoid the stress of selling and buying (showing a house while homeschooling almost broke me last time. In fact, it sent me spiraling into the worst flare up of autoimmune issues I've ever had. NO THANK YOU.)
We have been known to make some pretty wild and unconventional life changes in our time. There's something to be said for that and I wouldn't change any of them. But there's also something to be said for staying put and learning to love right where you are. And while I was ready to jump in with both feet to a new adventure, St. Joseph's intercession for discernment led me right back to my own front door. And he has never once led me astray.