I regret to inform you that the "is it a sin for moms to work?" issue has re-emerged from the ugly cave of groan-worthy online arguments. I've gone enough rounds on the ol' internet to know that the militant people who make these claims are not going to be swayed by any reasoned argument and I'm not responding to change their minds.
I am writing this for people who are trying to live as faithful Catholics and may be influenced by recent conversations. The goal here is to build up Catholic families based on Church teaching and not on mis-placed nostalgia for the 1950s.
Here's the crux of the matter: you get to prayerfully discern what's best for your family. You. Not some stranger on the internet. Not someone turning their opinion into a universal mandate. You decide.
Who works and how much and where is up to you because you know what's best for your kids and what will help your family to thrive. You know the circumstances, the challenges, the financial matters, the gifts and talents, the opportunities because it's your family. That is why the Church wisely leaves it up to families to prayerfully discern things like this. There is no Vatican-issued secret checklist for these things–for a reason.
What Does the Church Say?
Does the Church say moms can't work? Absolutely not. There are working mom saints like St. Zelie and St. Gianna. (And if you find yourself arguing that women can't do what the female saints have already done, you should probably re-examine your position.)
The Catechism does not even address the issue of working mothers. If it was a mortal sin for a mother to work, obviously, this would be written out with clarity. Instead this is what the Catechism says, "Parents' respect and affection are expressed by the care and attention they devote to bringing up their young children and providing for their physical and spiritual needs."
You can dive into more on what the Church does say on the matter in Matt Fradd's recent great post or in JoAnna Wahlund's examination of the Catechism and papal encyclicals on the subject here. One thing of note is that Catholic social teaching claims that an economy should not be based on unjust wages that prevent families from living on one income. In other words, women shouldn't be forced into wage labor:
"It is an intolerable abuse, and to be abolished at all cost, for mothers on account of the father's low wage to be forced to engage in gainful occupations outside the home to the neglect of their proper cares and duties, especially the training of children. Every effort must therefore be made that fathers of families receive a wage large enough to meet ordinary family needs adequately. But if this cannot always be done under existing circumstances, social justice demands that changes be introduced as soon as possible whereby such a wage will be assured to every adult workingman." Pope Pius XI's Quadragesimo Anno
This encyclical from Pope Pius XI published in 1931 is aimed at communicating Catholic social teaching and addressing economic injustice including the flaws in the systems of unrestrained capitalism (among other systems). Social justice, Pope Pius XI claims, demands that fathers of families are given a living wage. Why does the Church support a living wage? Because, as the Catechism says, "Work is for man, not man for work." Home life is important. Children are important. This I think we can all agree on. Kids need their parents. Infants need their mothers on a biological level, but all children need to be around their mother and their father–the more time, the better. The family is the school of love, it is the place where the very basic foundations of faith and human thriving are built.
And yet, instead of noting the context of this encyclical and its corrective purpose regarding employers and systems that treat workers unjustly, this quote has been twisted from noting the responsibility of employers and capitalists to a prescriptive judgement on mothers. It is telling that it is often cherrypicked from the encyclical while the critiques of unrestrained capitalism are often ignored. Unfortunately, the same unrestrained capitalism that failed to offer workers a living wage in 1931 still plagues families in contemporary America.
The Economic Reality
Let's get back to the realities of the modern economy. Most families cannot survive on one income. Women can (and often must) support their families through profitable work. Feeding and housing your children is..well…a big piece of caring for kids and you should never feel guilty about providing for your children by using your gifts and talents in the world.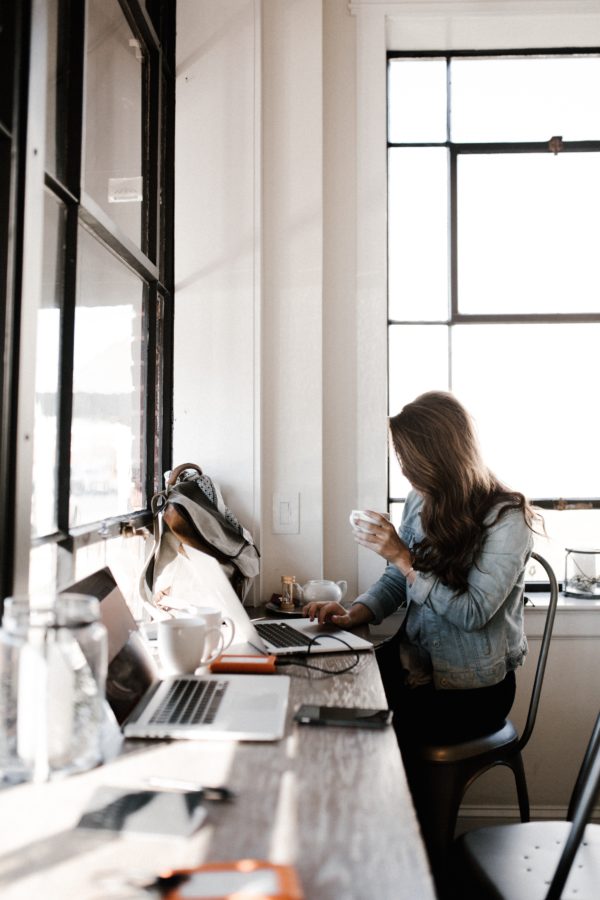 Here's the kind of arguments you'll hear from a tiny but vocal niche of Catholics who have taken up the mantle of Evangelical fundamentalists:
"It's always possible to live on one income, so moms need never work."
To this, I say, "Welcome to the post-recession economy!" While this may have been true for the baby boomers, it's simply not always true today and anyone claiming it is sticking their head in the sand of their own privilege. If someone is telling you this lie, you can just drive on by knowing that this is someone who is not familiar with the changes in the economy and is out of touch with the struggles of today's young families. The average worker of my generation makes 30% less than my parents' generation did (after adjusting for inflation, etc.) Nostalgia for the past and dismissal of the economic struggles of those entering the workforce in a post-recession economy warps their view. Don't waste your time.
Here's another favorite line: "If you can't live on one income, it's because you're living extravagantly."
Are there couples out there who would do well to cut down on work hours and spend more time nurturing the home? Families who have more than enough to live on and are chasing a truly extravagant lifestyle to the detriment on their family life? Sure. But I'm pretty sure that's not you. This is simply not the problem that young, faithful Catholics are facing.
Most of the emails I get from young families are from people trying to figure out how to save money, work fewer hours, and care for their children while still covering their mortgage and paying their family's medical bills. They are struggling to figure out how to be open to life and survive in this economy. They don't have expensive vehicles, high mortgages, and a designer wardrobe. They just want to be able to buy groceries and raise their kids! To tell these young families to just "make some sacrifices to live on one income" is absurd. They're already sacrificing just to survive on two incomes!
People who judge families for having two working parents love to play the game of "I know your financial situation better than you." The problem is…they don't know your financial situation better than you.
I recently had complete strangers on Facebook telling me that I should quit writing and that it would be fine to just live on my husband's income. (It wouldn't.) If I can't do that, they said, it's my fault for not being frugal enough. Maybe they didn't know they were talking to the family who sold their house and most of their belongings to live in a 650 sqft apartment without flushing toilets to increase family time together (it was a great move, no regrets, I wrote a book about it). Honey, I know how to sacrifice for family life!
For the 13 years of my married life we've had one vehicle, we know how to manage a grocery bill, we don't have cable (and never have. Who has cable?), we make use of our public library, we moved to an affordable town and bought a small 3br/1bath in a low-income neighborhood for $75K. And yet the fine women of Facebook told me I just wasn't trying hard enough to stay home.
Their advice: I should sell our home (they scoured my blog for pictures of our house and told me our 100yo starter home looked "very nice") and I should move my family into a trailer in order to quit writing. Obviously it doesn't make any kind of financial sense when renting in our area is significantly more expensive than owning and since our location makes it possible to have one vehicle since my husband runs to work to avoid an unnecessary car payment. But that's just the point, we know every detail of our situation! They don't. No matter how frugal you are, somebody out there thinks you should give up your home, your family's healthcare, your mental health, you name it, in order to avoid working.
That is bizarre, Haley, why would they do this? I have a couple of theories.
–Acknowledging that many families cannot make do on one income comes from a place of privilege that they don't want to acknowledge. Sure, if your husband is making six figures, your family's survival won't rely on your income as well. It can also be hard to acknowledge this if your political narrative rests on the lie that hardworking, employed families who can't survive on one income cannot exist.
–They have a case of chronic New Mom Syndrome. New Mom Syndrome is what I call the disease some (not all!) new moms have in their desire to tell everyone else how they should be raising their kids. It comes from a place of fear and insecurity. "Your baby will sleep better if you do it THIS way," says the woman with New Mom Syndrome. Her baby sleeps well that way. Surely yours would too!
After you've had a few kids you know that babies are different. Some are good sleepers, some are not. Their sleep has much more to do with how they're wired than your bedtime routine. My first baby had to be rocked for HOURS before falling asleep at night. My fourth baby can be placed in her crib wide awake and she snuggles down with her blankie and goes straight to sleep. Different babies. It's fine.
But for a woman with New Mom Syndrome, whether you put your baby to sleep the same way she does is personal. If your baby sleeps better with a different method than she uses, you are now a threat. When dealing with extreme insecurity, it's essential for her to hold onto the idea that her way is not just a good way but the only way to put a baby to sleep.
The good news is that almost all moms grow out of this as they become more comfortable with motherhood and more informed. The bad news is that for some, New Mom Syndrome never goes away–and chronic NMS can be experienced by men, too. The way you structure your family life has to conform to the way they have structured their family life. If your family is thriving with a different work/life structure than the one they used, it's a threat to the structure they fought for in their family life. The best thing to do when you realize someone never grew out of New Mom Syndrome is to back away slowly. Your family's best interests are not the issue, the issue is this person's insecurities and there's really nothing you can do about that.
Another fan favorite: "If you can't live on one income, your husband should just work more/get a better job."
Most people do not seek out lower paying jobs when high paying jobs are available. If someone tells you your husband should just get a higher paying job, ask if they're hiring. If not, they should keep their privileged opinion to themselves.
Dads Are Essential to Home and Family Life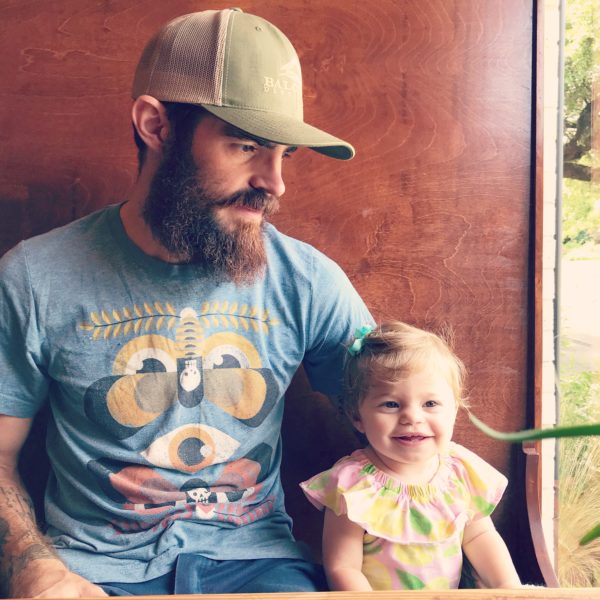 The most telling claim from anti-working mom folks is their insistence that dads should just work more jobs. Mothers are important to family and home life, we all agree on that. But what about dads? Doesn't having a present father matter to family life? Dads are more than a penis and a paycheck. A scenario in which dads are always working overtime and juggling multiple jobs while burnt out moms try to make up for his absence seems a strange one to pursue for the sake of 1950s nostalgia. This structure wasn't even great in the 50s, it's Mad Men at its worst. Dads matter.
And they don't just matter to their kids. If you haven't yet met a young mother so exhausted from financial stress and too many hours of solo parenting that it's affecting her mental health, you either haven't been around many young moms or they didn't see you as someone they could open up to about their suffering. The isolation and loneliness women are suffering from is serious.
Having an engaged and present father is essential. Ignoring this fact should be a dead giveaway that the thriving of the family is NOT the goal of those who promote this model. If by sharing financial support, parents can both spend time with their children and work as a team together, that is a blessed thing.
This same dogged commitment to the 1950s structure fails to acknowledge that remote work opportunities and part-time opportunities are now widely available to both men and women. A two-income family doesn't have to look like two parents working from 8am-5pm at an office! I've written out how being self-employed and working from home benefits our family in posts like this one and I've shared the basics of our daily schedule as a homeschooling family. Families are creatively making use of new, more flexible work/life structures to maximize family time. And those families get to decide if it's working for them or not.
While we're on the topic, one way to help young families thrive is to make work environments welcoming of children. I bring my baby with me when traveling to speaking events, for instance, and event organizers have been very accommodating. More of that welcoming attitude, please! There's no point in ignoring the fact that most families need two incomes to pay their basic expenses, so instead of judging those families, encourage flexible employment that supports family togetherness so moms can feed and hang out with their kids!
You Decide What Makes Your Family Thrive
Just remember that while home and family life are the center of our vocations as married couples, you and no one else gets to decide the best way for you to nurture your home and children in your circumstances. If someone else is telling you there's only one way to do it, drive on by.
The same people who say mothers need to spend every waking moment with their children are often the same people who don't support a living wage that would make such a structure possible. You'll also find that they often look down on people who take government assistance–something that many families require if both parents don't work. There is no consistency here and what you end up with is a family structure that makes openness to life only possible for the wealthy and privileged. This is not Catholic teaching. This is not common sense. This is toxic and dangerous to young families.
If it makes more sense for mom to work and dad to stay home, do it. If it makes more sense for dad to work overtime so mom can stay home, do it. It it makes more sense for both parents to earn income, do it. The work you do as parents both in the home and earning wages is work done for the love of your family. Put your heart into all of it. Work as a team pursuing a family life in which your kids can thrive. That is what matters, not the opinions of strangers on the internet.