Advent is here! One of the fun activities we wait on through Advent and save for the twelve days of Christmas is watching Christmas movies together. We have a few on DVD but we usually find favorites on streaming services, too.  I found some great Christmasy options as well as movies that aren't technically Christmas films but have a wintry/holiday/cozy feel. This year some of our favorites aren't streaming anywhere so I've been searching for good ones.
Links to Amazon are affiliate links.
I'm including films available at either Netflix or Amazon Prime because those are the only two we have! (Sorry, Hulu folks.)
Legit Christmas Movies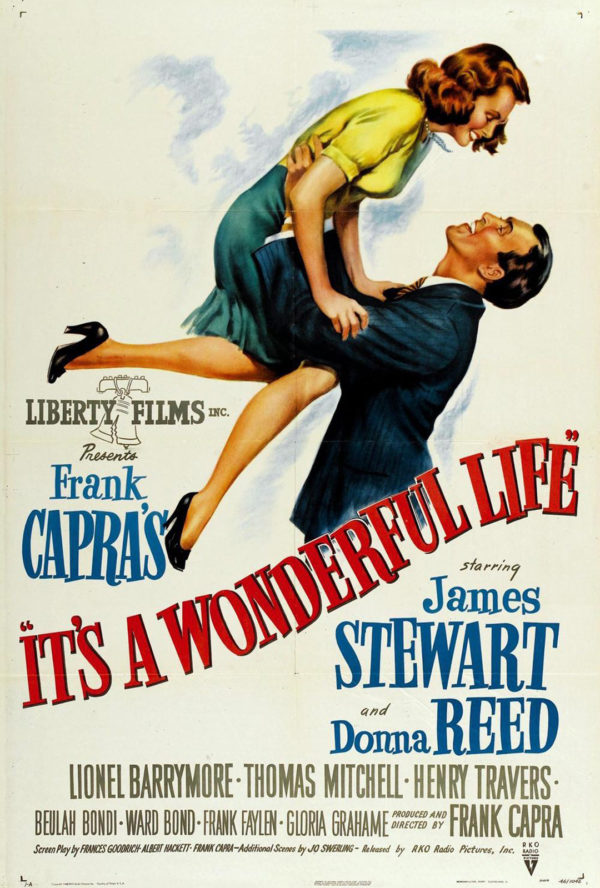 It's a Wonderful Life
This is definitely in the top 10 of my favorite Christmas movies. I might be in my top 10 favorite movies of all time. You can't beat Jimmy Stewart! I realized that my kids have never seen this classic so we'll definitely be watching it on one of the twelve days of Christmas. Find it on Amazon Prime.
The Man Who Invented Christmas
This one released last year and we took the kids to see it at the dollar movie for one of the twelve days. It is a delight! Dan Stevens (Matthew from Downton Abbey) plays Dickens who needs to write A Christmas Carol at lightning speed for financial reasons but is suffering from writer's block. His characters come to life in his imagination (including Christopher Plummer as Scrooge) and the result is heart-warming and delightful. Find it on Amazon Prime.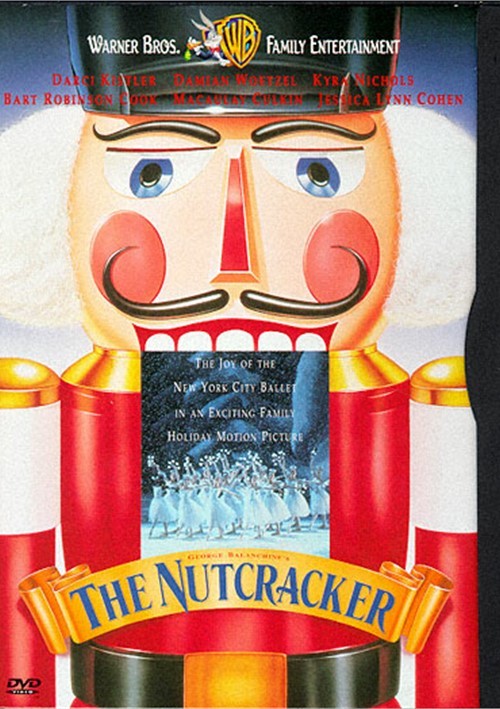 George Balanchine's The Nutcracker
My blood pressure always rises when I hear the opening notes of Tchaikovsky's Nutcracker after dancing in ballet companies in middle school and high school and performing Nutcracker over and over! I love taking my kids to see live performances but since one isn't in the cards this year, we're going to watch The Nutcracker on Netflix. This one is Balanchine's gorgeous choreography with…Macauley Culkin starring? Random, but it's enjoyable. Available on Netflix.
White Christmas
Another classic! We always watch this one on New Year's Eve with sparkling apple juice for the kids followed by a living room sleepover around the Christmas tree. Definitely a favorite tradition. Available on Netflix.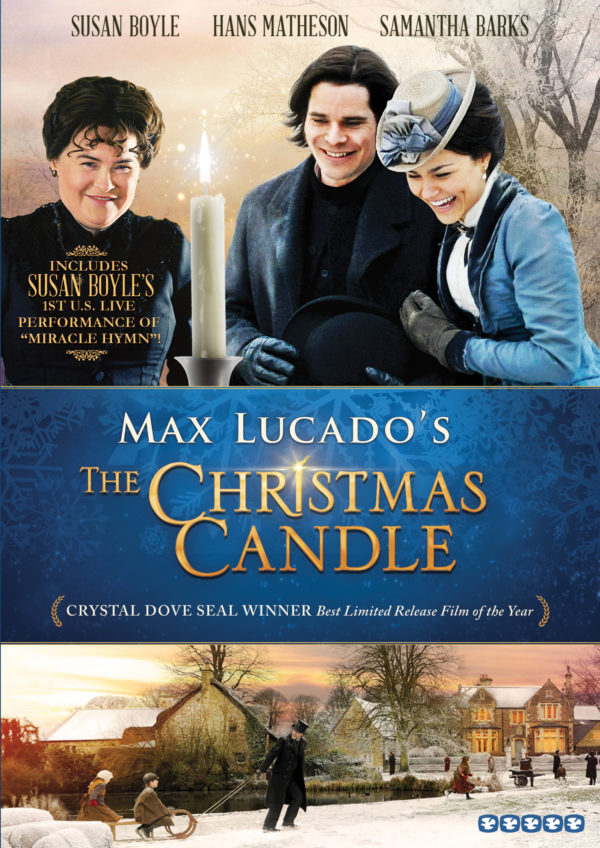 The Christmas Candle
I watched this one last year when I was oh so nauseous and pregnant and it's quite enjoyable. I'm not to sure about the theological implications but as far as a feel-good holiday film goes that you can watch with your kids, it fits the bill. Available on Netflix.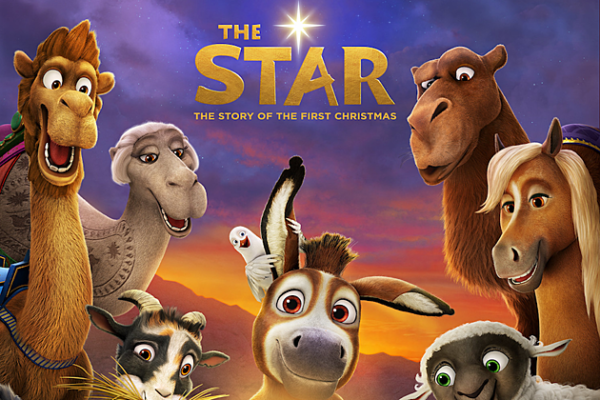 The Star
This is an animated film about the Nativity that my kids really enjoyed last year! It's streaming on Netflix.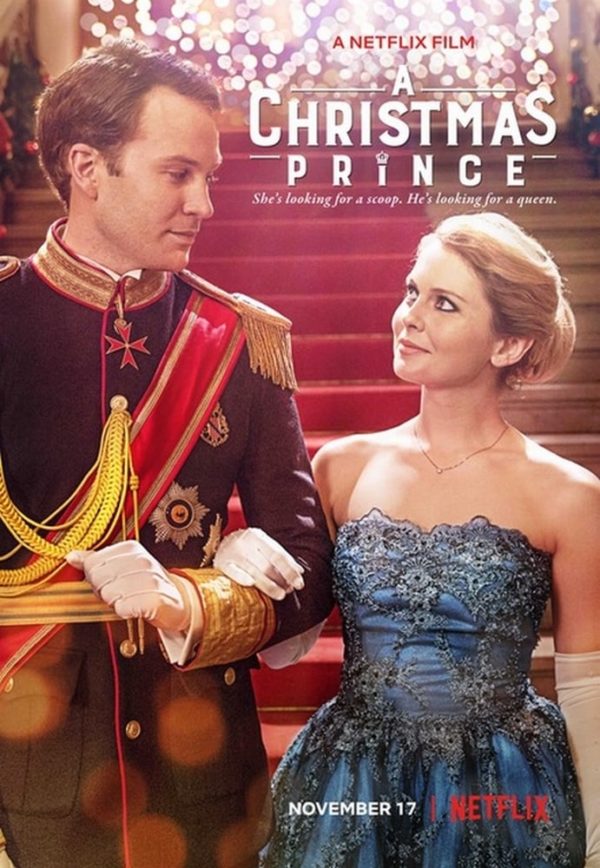 A Christmas Prince
I agonized about whether to include this Netflix original holiday flick. It's pretty terrible….yet so enjoyable that I couldn't help myself. Looking for a completely predictable, not very well-acted wintry romp? This one's for you. To give you a sense of what quality we're talking about, it stars the gal who played Tinkerbelle in Once Upon a Time. So…that should give you a feel for whether this is the movie for you or not. I confess, it is the movie for me. Don't judge me. And now there's a sequel available–haven't watched it yet because I'm saving it for Christmas! Available on Netflix.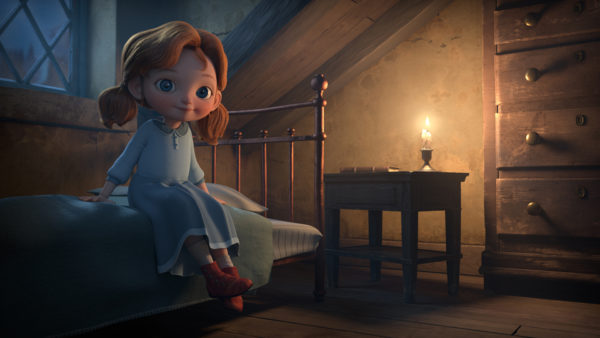 Angela's Christmas
This animated film is about a little Irish girl who steals the baby Jesus statue from her parish's nativity scene because she's worried he's not warm enough without a blanket. It's not very long and my kids and I enjoyed it. Caveat: there's a point when Angela's mom uses the names of Our Lord and Our Lady irreverently, but I liked the tone of the film overall. Available on Netflix.
Not Technically Christmas, but These Films Fit the Bill
Okay now we're moving into the territory of films which aren't Christmas-specific but are still perfect watches for Christmas.
"But Haley," you might say. "Why aren't you including the 5,384 Hallmarky Christmas movies streaming on Netflix?"
Because dear reader, I haven't seen them, can't vouch for them, and assume they're all terrible.
"But what about How the Grinch Stole Christmas starring Jim Carrey. It's streaming on Netflix. Why isn't that on the list?"
Because it's UNWATCHABLE. The aesthetic is painful and I hate it with the fire of a thousand suns.
Alright. Now that we've cleared that up…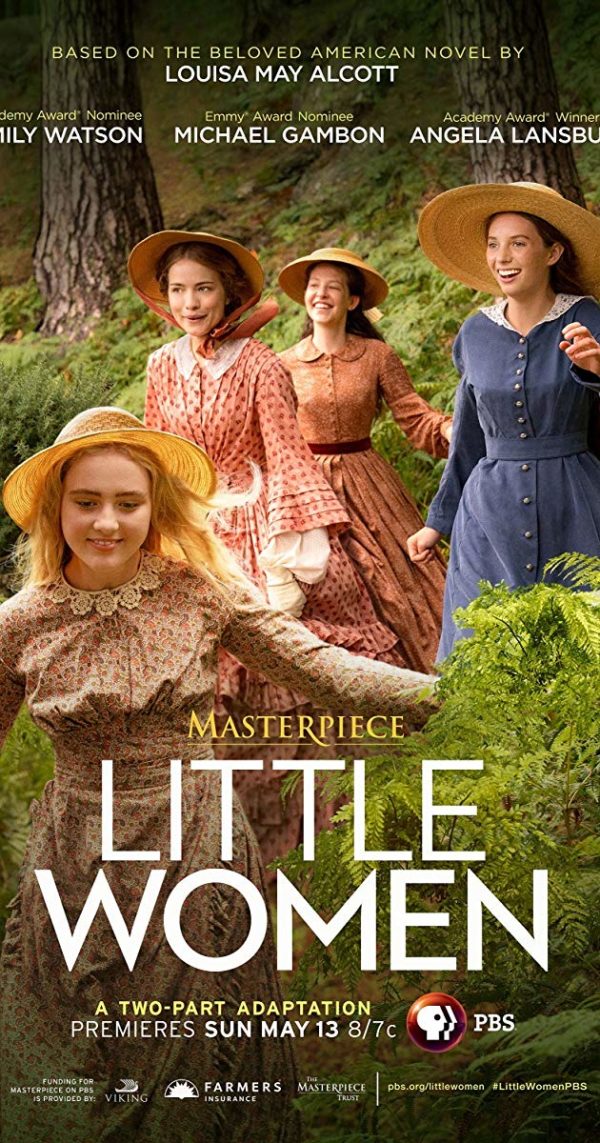 Little Women
The classic Winona Ryder Little Women film is a holiday MUST at our house. We have a DVD, but it's no longer streaming on Netflix! Thankfully, this beautiful new adaptation is streaming now. I loved it and reviewed it for America Magazine. There's some great Christmas-y scenes like when Mr. Lawrence gives Beth the piano! Definitely worth a watch. Find it on Amazon Prime.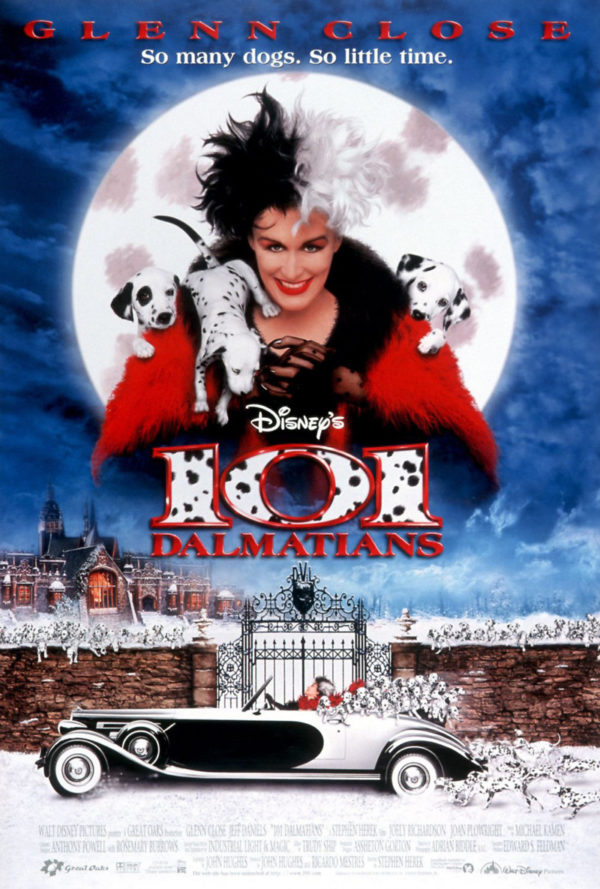 101 Dalmatians
This is such a cute, cozy movie and there's so much snow. So I'm gonna go out on a limb and call it a Christmas movie. Great cast and family-friendly! Available on Netflix.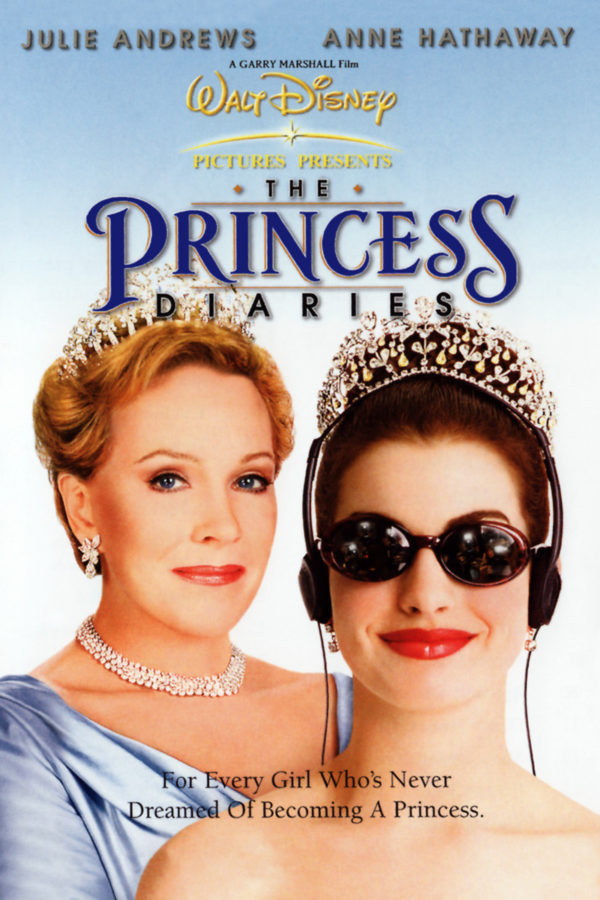 The Princess Diaries
This was one of the movies we watched in the final weeks of my last pregnancy when I did not want to move from the couch. The kids had never seen it before and THEY ARE FANS. Even my 9yo son who was not thrilled at the prospect of watching something with the word "princess" in it loved every minute (although I'm sure he'd deny it). Nothing but respect for MY queen of Genovia. Available on Netflix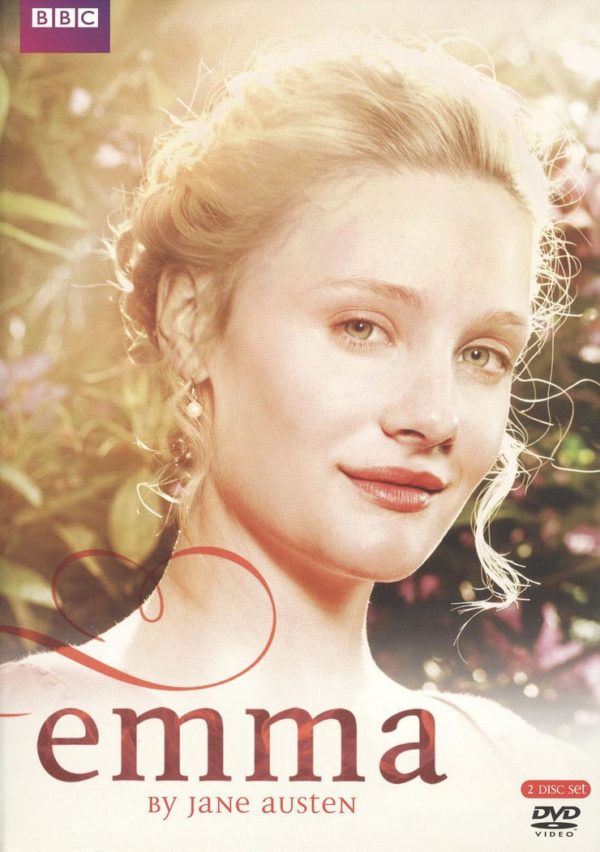 Emma
I'm sneaking this one in because it includes a scene at a Christmas party complete with an incredibly awkward snowy carriage ride. But truly, if you haven't treated yourself to this adaptation of Jane Austen's Emma, please remedy that. It's practically perfect in every way. Find it on Amazon Prime.
For the grown ups, I'd also recommend The Guernsey Literary and Potato Peel Pie Society and Julie & Julia which are both streaming on Netflix right now.
And although they're not streaming anywhere, my family always watches Harry Potter and the Sorcerer's Stone, Elf, and A Muppet Christmas Carol during Christmastide.
Happy watching!