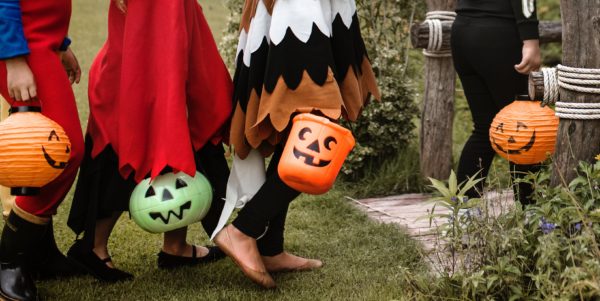 To Halloween or to not Halloween? While Halloween began as All Hallows Eve, the vigil before All Hallows (All Saints Day), and certainly has Catholic roots, whether to participate in cultural celebrations of a now secularized Halloween is controversial in Christian circles.
In the Protestant circles I grew up in, "Fall Festival" parties or "Reformation Day" parties were the order of the day. Halloween was considered pagan with a dangerous obsession with the morbid and grotesque.
As Catholics we can certainly embrace how Halloween traditions remind us of memento mori, that that we will die and must face that reality, while at the same time being cautious of anything occult that might be celebrated on this holiday.
Our culture's celebration of Halloween certainly isn't perfect, I get that. But we can participate in what makes it wonderful while remembering its Catholic roots. We can mock the devil! We can, while acknowledging that evil is real, we do not have to fear it. We can despise it in the knowledge that Christ is victorious over sin and death.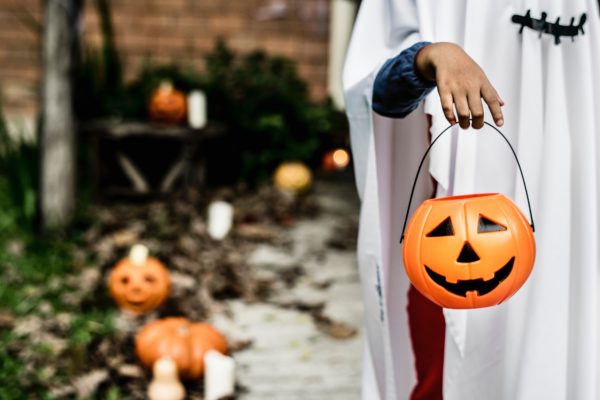 Should we go to Mass on All Saints and teach our children what the point of this vigil of All Hallows Eve (Halloween) is about? Yes!
Should we inform Halloween with an understanding of All Souls and what the Church teaches about death and praying for our dear departed? Yes!
Should we avoid any observance of Halloween like trick-or-treating? No, I don't think so. I think Halloween is incredibly important and here's why.
Every October 31st the street two blocks down from us is blocked off to protect little trick-or-treaters. The houses are decorated to the nines. Welcome to Halloween Town! (Not it's official name, but what I like to call it. Spookyville is also acceptable. You have some freedom here.)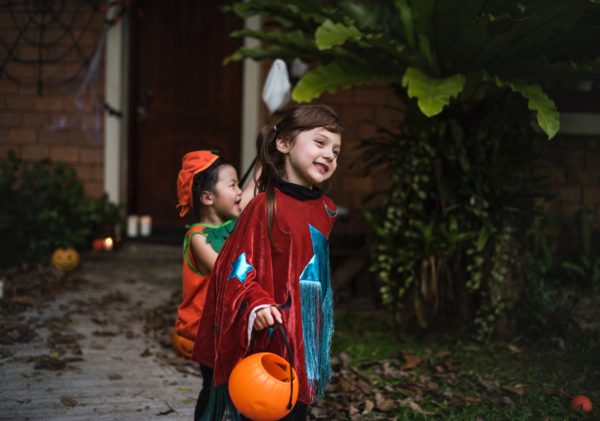 There are at least a thousand people, likely more, walking from house to house. Parents wait at the sidewalk for their kids, chit chatting with neighbors they've never met before. Older siblings walk younger siblings to front porches where candy or stickers await. Adorable kids in costume are everywhere. Some parents are dressed up, some families are themed, some, like me, are just along for the ride, trying not to lose any small children in the crowd.
We see neighbors and friends. The heat of central Texas has started to subside and everybody is celebrating the crisp autumnal air. We're all together: rich and poor, babies and grandparents. Our skin colors are different. We go to different churches. Some of the decorated houses have campaign signs for one candidate while others have signs promoting the other one.
Halloween is the only night we will meet in a spirit of festivity. It's our ONLY communal holiday here in the US.
We have family holidays like Thanksgiving and holidays like Fourth of July where we invite friends over for barbecues. But is there any other day that is a festival? Where we are all out, celebrating together rather than in dining rooms or backyards? That's what makes Halloween precious.
I am all about prioritizing the Christian traditions of the liturgical year and building strong Catholic community (I write books about this!). It's so important. But there's also something valuable about festivity celebrated by everyone around us. We need traditions like trick-or-treating that remind us that we connected to other human beings. Now more than ever before when our country is so divided.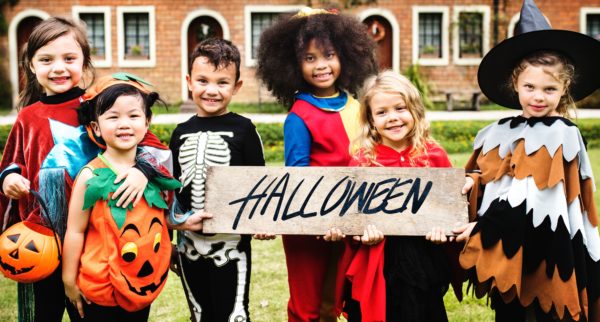 It's devastating that Halloween is the only day like this. We need more days where we are literally partying in the streets with our neighbors. So in the midst of the All Saints parties and fall festivals, can we please trick-or-treat? Shoot the breeze with the other parents? Fawn over adorable costumed children? Eat some candy? Celebrate together?
St. John Chrysostom said "Ubi caritas gaudet ibi est festivitas" or "where love rejoices, there is festivity." Our culture's lack of festival reveals a void where love should dwell. Festival should bind us together. If we bring back festival, can love follow? I think we should try it. Let's go trick-or-treat.