Hi, friends. It's been pretty quiet on the blog this month for a number of reasons and I'll be sharing more about that at some point. But I really wanted to jump in with an announcement that the virtual book tour for The Grace of Enough starts TODAY!
I'd love to do an in person book tour at some point but with a new baby, this fall doesn't seem like an ideal time. So we're doing the next best thing. Some of my favorite bloggers and podcasters are hosting a book tour for my new book and I'd love for you to join in by checking out the posts, interviews, and podcasts!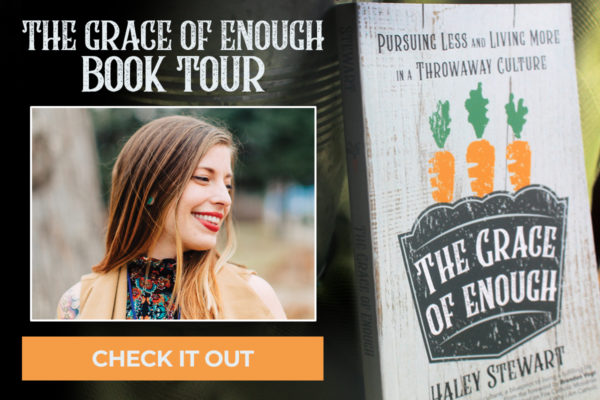 And from an Amazon customer:
"Not very often does a book come around that makes me stop in the middle of reading a page and jump up to find a highlighter, wake up early to have a few extra minutes of reading, or mentally list the friends and family that I want to pass this book on to when I'm finished. It's that good. I love the way Haley Stewart mixes her family's personal stories in with practical suggestions for simplifying, adding beauty, and living intentionally.-L. DeLisio"
A huge thank you to each and every one of you who have already ordered the book. I just had no idea what to expect having a book published, but it has been incredibly exciting. In fact, my publisher has already ordered a second printing because they were running out of books! I know that is in large part due to having such wonderful readers ordering and sharing about The Grace of Enough. Thank you from the bottom of my heart!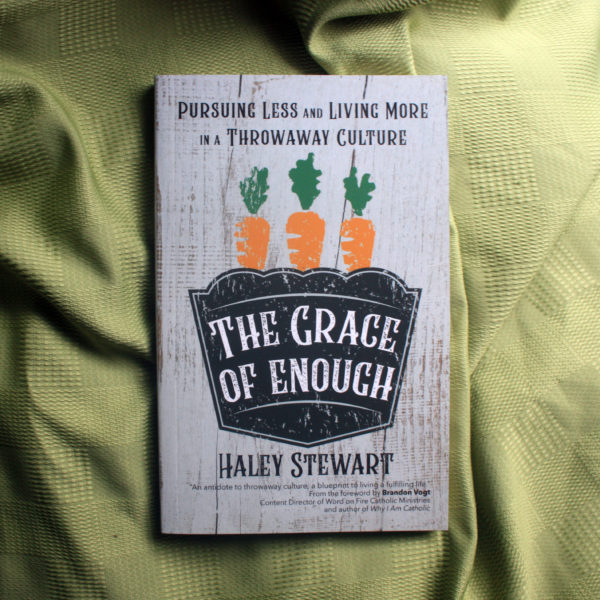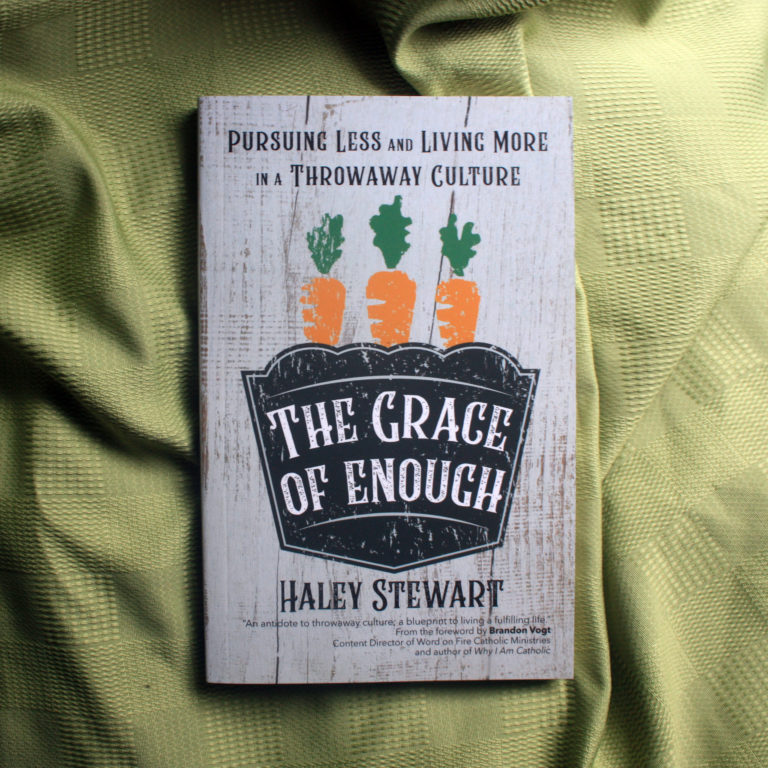 This post contains Amazon affiliate links. 
And if you haven't ordered yet,
Amazon has a sale going for the book today! It's 27% off.
I have no way of knowing how long they'll have it discounted, so go ahead and
grab a copy
with the sale price while you can!