It's my hobbit coming-of-age birthday. So my fellow Tolkien nerds know I'm 33 today!
And I get to share a birthday with Mama Mary which is pretty special (don't forget to call your mom pray a Rosary).
Daniel and the kids made me some homemade candles with wax from Daniel and Benjamin's beehives! And then a friend came over to watch the big kids so Daniel and I (and Baby Hildie) could have a birthday lunch date: chicken and waffles at the local fancy brunch place and then cold brew at my favorite coffee pub. A serious treat.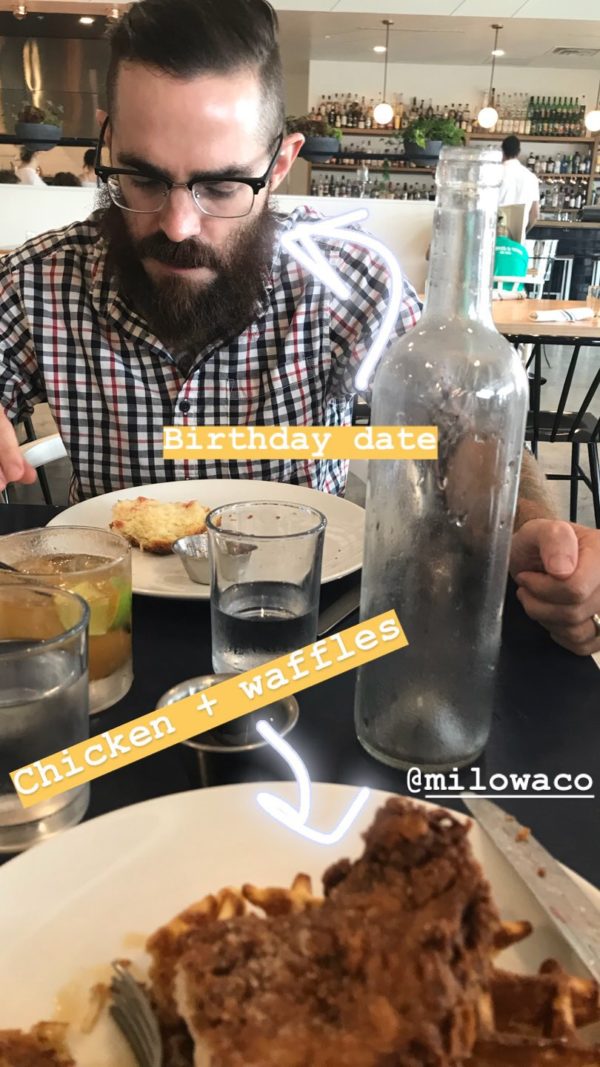 I'm not in the habit of asking my readers to get me a birthday gift. And so many of you ordered my new book The Grace of Enough this week which is a HUGE gift (thank you!) In fact, so many of you have already ordered that the book is the #1 bestselling new release in the Christian Families section of Amazon. (WHAT?!)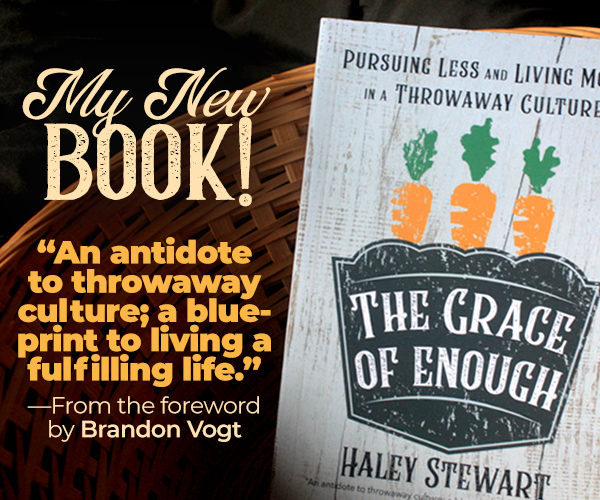 BUT…there's a few ways to really help out the launch for my book that won't cost you a dime. Would you do one or two as a birthday gift?
My friend Laura Fanucci shared a video of some great ways to support new authors–most of them only take a minute or two of effort and are free!–and I learned a few things I didn't know before:
You can check to see if your local library has The Grace of Enough and if not, you can request that they order a copy!
You can add The Grace of Enough to your "want to reads" on Goodreads (GR is connected to Amazon and this lets Amazon know that people are interested in the book).
If you've already read the book, you can leave a review on Amazon. This is HUGE for new authors. And if you shoot me an email with your mailing address after leaving a review I will send you a handwritten thank you note in the mail!
You can suggest The Grace of Enough as a book club read. (And if you're looking for an online discussion you can join in with St Teresa's Online Book Club on Facebook!)
You can suggest The Grace of Enough to a friend you think would love it.
You can add it to your wishlist on Amazon.
You can share about the book on social media!  If you don't have a copy yet, you can share my blog post from launch day with all the details of what the book is about or this review from The Myth Retold. If you do have your copy,

I would love to see you with your book and hear some of YOUR story! Share a selfie with your book or the book on your eReader with the hashtag #graceofenough !
If you still need to order a copy, you can get one from Amazon (they'll be in stock again next week and will start shipping out again), Barnes and Noble, or at my publisher Ave Maria Press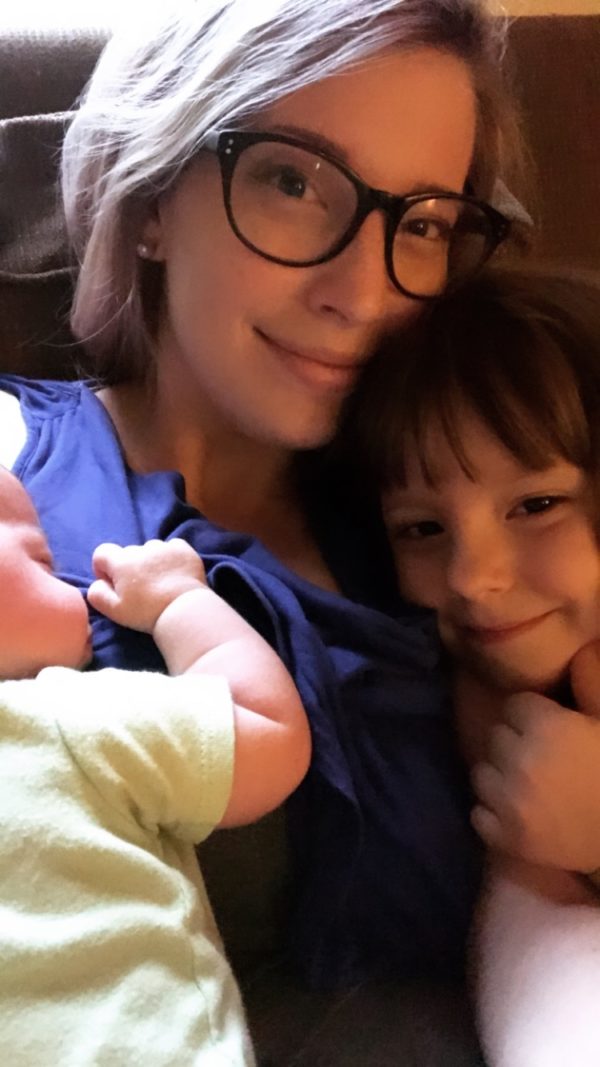 Here's to a new year of adventures! I got a book and a baby out of my 32nd year and I think that'll be pretty hard to beat.