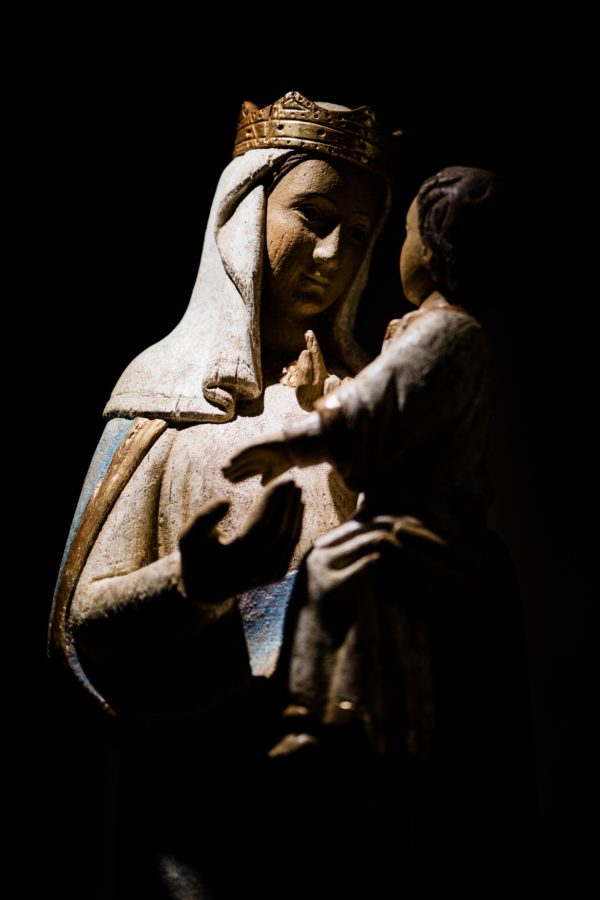 I have several drafts of blog posts in the pipeline but I just couldn't publish any of them until speaking to the horrible clerical abuse in the PA grand jury report.
I am heartbroken by it. I am sickened by it.
It doesn't help to dismiss these crimes by pointing out that this doesn't just happen in the Catholic Church. That doesn't make it less awful. It doesn't help to note that most of these cases occurred before the changes made in 2002. Not when those responsible for covering up the crimes of predatory priests and putting other innocents at risk are still in positions of authority. In the face of such evil, it is not time for a PR spin or explanations.
Faithful Catholics feel betrayed, not only by the horrors of the crimes against children but by their shepherds who protected wolves instead of their sheep. It is not shining a light on these crimes that damages the Church. The damage has already been done by predatory priests and those that protect them. We don't want to read lawyer-speak statements. We want penitence. We are mad as hell. Now is the time for reparation, for change, and for sackcloth and ashes.
We are praying and fasting. And stay tuned for a concerted effort of those in the Catholic blogosphere to pray and fast for St. Michael's Lent (40 days before Michaelmas). I'll be sharing about that on social media on Monday.
But we also want to do more. We want to act effectively as lay people and demand action from our priests, bishops, and the Vatican so that this never happens again. So what do we do?
Here's are some resources:
7 Practical First Steps We Must Take: Elizabeth Scalia for Word on Fire
What's a Faithful Catholic to Do?: Jenny Uebbing for CNA
Dear Catholic Bishops, Now Is Not the Time to Play Defense: Katie Prejean McGrady for America Mag
Database of publicly accused priests in the US
You can also contact the Archdiocese of Washington if you desire to ask for the resignation of Cardinal Wuerl.
I think that beyond prayer and fasting, the first step we should take as lay people is to speak out to our priests, bishops, and the Vatican by writing letters demanding change and action.
I was so grateful that our priest addressed the crisis in his Assumption homily, expressed his grief over the report's findings, and said the words, "I'm so sorry," and explained that he would be available to anyone who needed to talk about it. I definitely needed to hear those words from a member of the clergy. He also prayed for all victims of abuse at the hands of the Church in the prayers of the faithful. I wrote to him how grateful I was for the way he handled what must have been such a difficult homily to give and that we are praying for him and for all good and holy priests.
If your priest has not addressed the crisis yet, you may want to talk to him or write to him. Here's an example of one such letter to a parish priest. And please, please pray for your priests.
I will be writing to my bishop and to the head of the USCCB. Here's an example of a letter to a bishop. I will be specifically asking for independent investigators as the grand jury report made clear that we cannot leave matters up to the bishops. They have failed.
NO MORE.
If one thing is clear, it is that now is the time to become a saint. That's what the Church needs. I pray that the Vatican and the bishops will do the hard work that must be done to protect the innocent and bring justice to victims. But we need St. Catherine of Sienas to rise up.
Now is the time to become a saint.. Lord, have mercy. Christ, have mercy. Our Lady of Sorrows, ora pro nobis.
Photo by Grant Whitty on Unsplash