It's HERE! It's finally here! Our new ebook, More Feasts! Celebrating Saints and Seasons with Simple Real Food Recipes is available for purchase this Advent season. 10 new recipes! Reflections on Advent and Holy Week and a few activities to do with children to bring the liturgical year into the home. We are so excited to share it with you!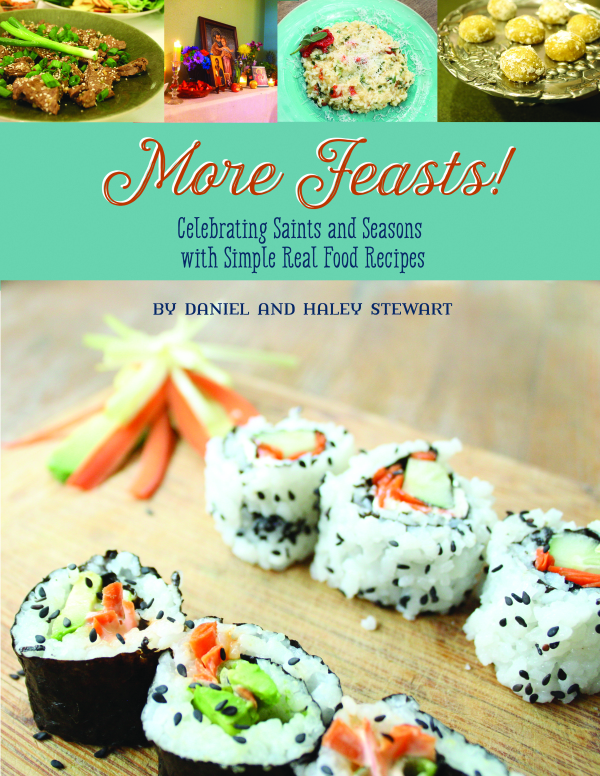 And just for Advent, our first ebook Feast! is on sale for $4.99 (usually $7.99). Happy Advent from the Stewarts!
We'll be celebrating the new book with a blog tour featuring some of my favorite bloggers beginning over at A Knotted Life on December 3rd!
And now for this month's liturgical living post! ( I thought it might be helpful for our family to have resources compiled for the month ahead so that we can plan in advance which special saints days we want to observe and I hope having them all in one place is helpful to you, too.)
I love Audrey Eclectic's simple printable December 2014 liturgical calendar you can download here.
And I pinned all of the following resources on a December Liturgical Living pinterest board for your convenience!
As always, remember not to get overwhelmed. You don't have to observe every saints day! (We certainly don't at our house.) The liturgical year is a gift. It shouldn't feel like a burden!
The Season of Advent (November 30th-December 24th):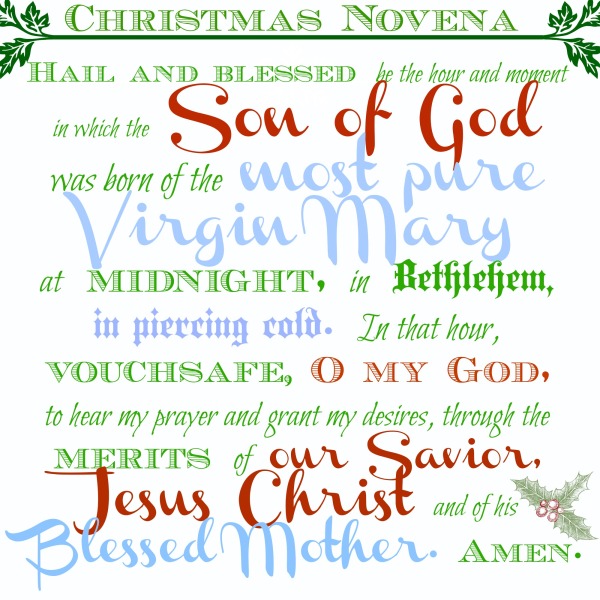 (You can find more resources for observing Advent in Feast! and More Feasts!)
Advent Music:
Book Suggestions:
27 Picture Books for Advent and Christmas: Carrots for Michaelmas (updated)
And we're doing Holy Heroes Advent Adventure with our oldest this year:
December 6th: St. Nicholas
Faith and Little Ones:
Celebrating Around the Table:
Book suggestion:

The Legend of St. Nicholas by Demi
December 8th: The Immaculate Conception of the Blessed Virgin Mary
Don't forget it's a Holy Day of Obligation, so get thee to Mass!
December 12th: Our Lady of Guadalupe
Celebrating Around the Table:
Book Suggestion:
Our Lady of Guadalupe by Tomie dePaola
December 13th: St. Lucy
Celebrating Around the Table:
Book Suggestion:
Lucia Saint of Light by Katherine Bolger Hyde
December 25th: Christmas (Beginning of Christmastide)
And we love this coloring book by Holy Heroes.
Do you have any special traditions for holy days in December? I'd love to hear about them in the comments!
(Some links in this post are affiliate links. Thank you for supporting Carrots!)