Who doesn't love Anne-with-an-E and Gilbert? Falling in love with L.M. Montgomery's wonderful books and the miniseries by Kevin Sullivan is a beloved memory of my childhood and I return to them every year (except for Anne the Continuing Story which was a horrifying disaster that my poor eyes can never un-see!). Let's look to the Anne-girl for some recommendations for marital bliss. The bottomline? Marry a Gilbert Blythe.
Marry your best friend. He may start out as "just a chum" but don't let a misguided ideal of sentimental romance (ahem, Roy Gardner) keep you from a happy marriage with your kindred spirit.
Marry a man who can say he's sorry (Canadian accent not required, but recommended.) The day will come that he does something to upset you, and a genuine apology can help mend the rift. Besides, who knows…in time, you might warm up to being called Carrots!
Marry someone who challenges you, not because he's competitive, but because he admires you. Being around him should encourage you to be the very best version of yourself.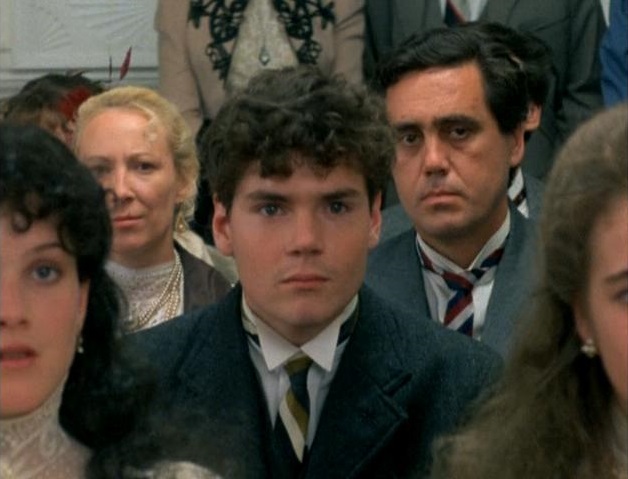 Marry someone who's excited to give you a standing ovation when you succeed—and who won't be deterred by the infuriated Josie Pyes of the world.
Marry someone who loves you, even in your most ridiculous moments. You want the sort of man who will rescue you from drowning as a result of your dramatic reenactment of Tennyson…but it's reasonable for him to chuckle as he helps you into the boat while you firmly insist you were just fishing for lake trout. (You wouldn't want to marry a man without a sense of humor, now would you?)
Marry a man who is too confident to be manipulated by you. He won't stand on his head for you…but that won't stop him from making the romantic gesture of stealing your dance card—even when you thought it was utterly beyond his imagination.
Marry a man who forgives easily—because you're liable to break more than one slate over his head during decades of marriage.
Marry someone too good for you, the sort of man who puts your needs before his own. Whether he's giving up the Avonlea School for you or waking up early with the baby so you can sleep in for an extra hour, a selfless man will keep you scandalously in love with him year after year.
Marry someone who will stand by you even in the saddest seasons of your life. Grief, loss, sickness. No one can avoid suffering, but you can choose who will be at your side when it comes—choose well.
Marry a man you will love until your dying day even if there won't be diamond sunbursts and marble halls–the joy of growing old with your best friend is more than enough to live on.