Happy Michaelmas!
(Daniel carrying Gwen over the finish line)
Even though Daniel ran 50 miles yesterday (and came in first in his age group!!!), he didn't forget how much I love Michaelmas and took the kids to the store to get ingredients for a big feast tonight.
Speaking of feasts, I want to officially announce that we're writing an ebook that will launch in November! The working title is Feast!: Real Food and Simple Living for the Christian Year. We have been working hard to create it for months and I cannot wait to share it with you! If all goes as planned, it will launch before Advent (the beginning of the Christian Year).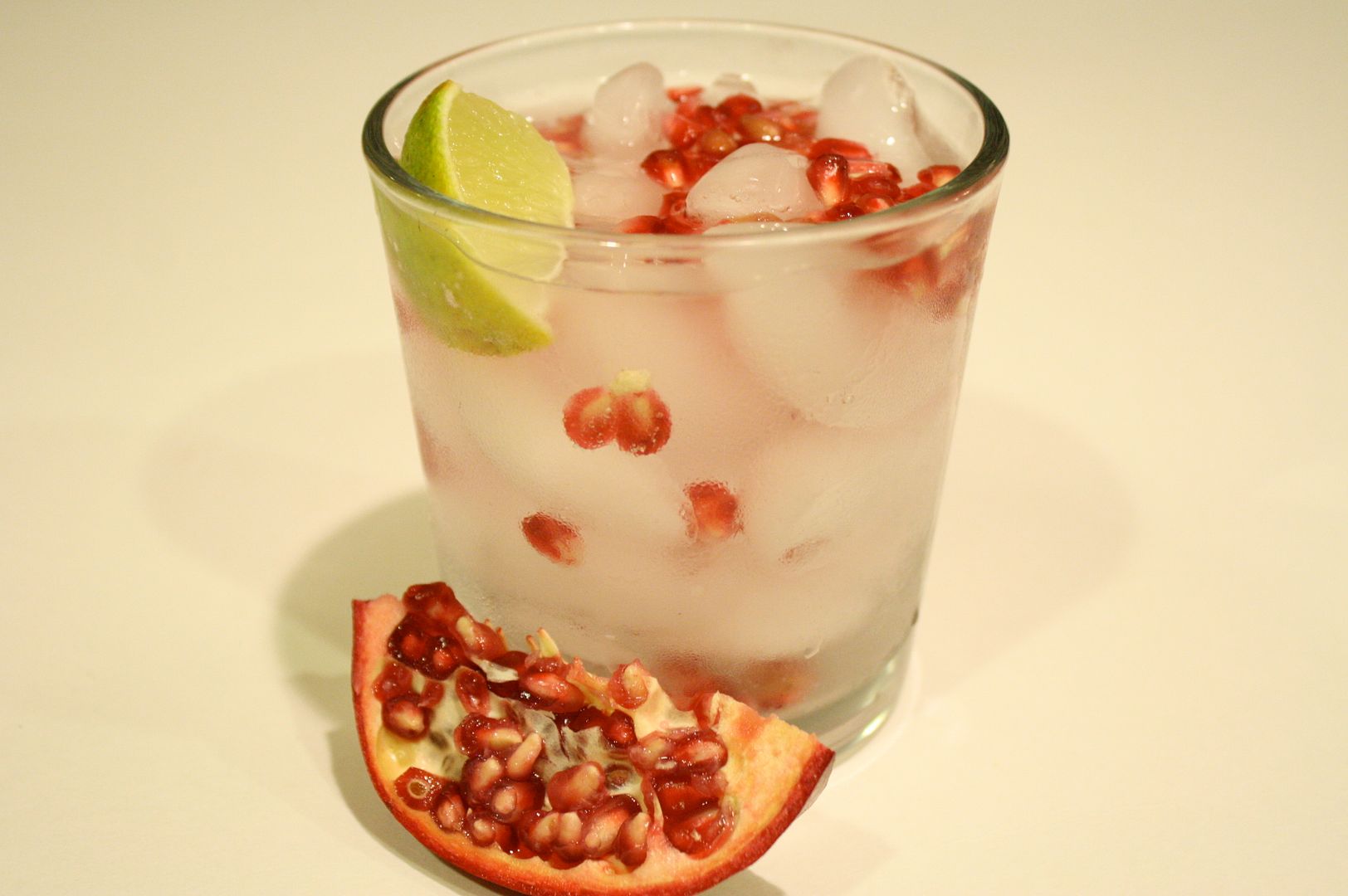 It will have more than 20 real food recipes and a few simple living ideas and reflections for celebrating seasons and saints  including Advent, Christmas, Epiphany, Lent, St. Andrew, St. Rose of Lima, St. George, St. Raymond Nonnatus, St. Thomas Aquinas, the Mexican martyrs, Sts Peter and Paul, Sts Anne and Joachim, St. Maria Goretti, Martinmas, Candlemas, and of course Michaelmas.
Basically, it's the book we wish we could have read when we first wanted to observe the liturgical year. It explains what the seasons of the Christian year are and why they're important, as well as offers ideas for observing them. And we've developed the recipes over the last few years on our journey of learning to celebrate the liturgical seasons.
We love cooking with real food ingredients from our garden that we know are wholesome and nourishing for our family. Most of the recipes are gluten-free because that's how we cook around here since our kids have gluten allergies, but they don't involve fancy, unfamiliar ingredients. It's also important to us to share food from different culinary traditions with our children, so many of the recipes are inspired by the food culture of the birthplace of the saint that they celebrate or a region that holds a particular devotion to that saint.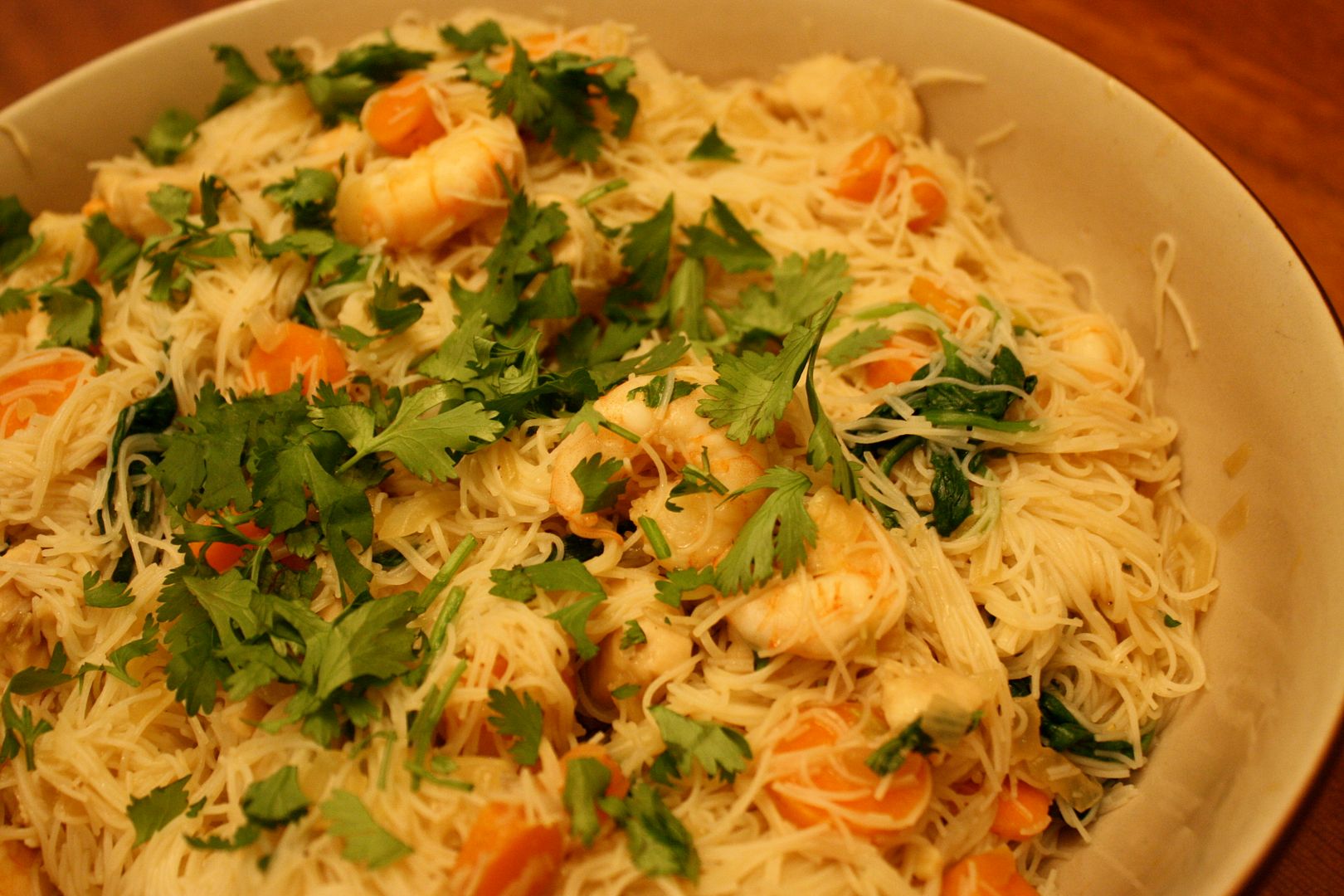 (Pancit Bihon,a Filipino dish, for St. Rose of Lima patron saint of the Phillipines)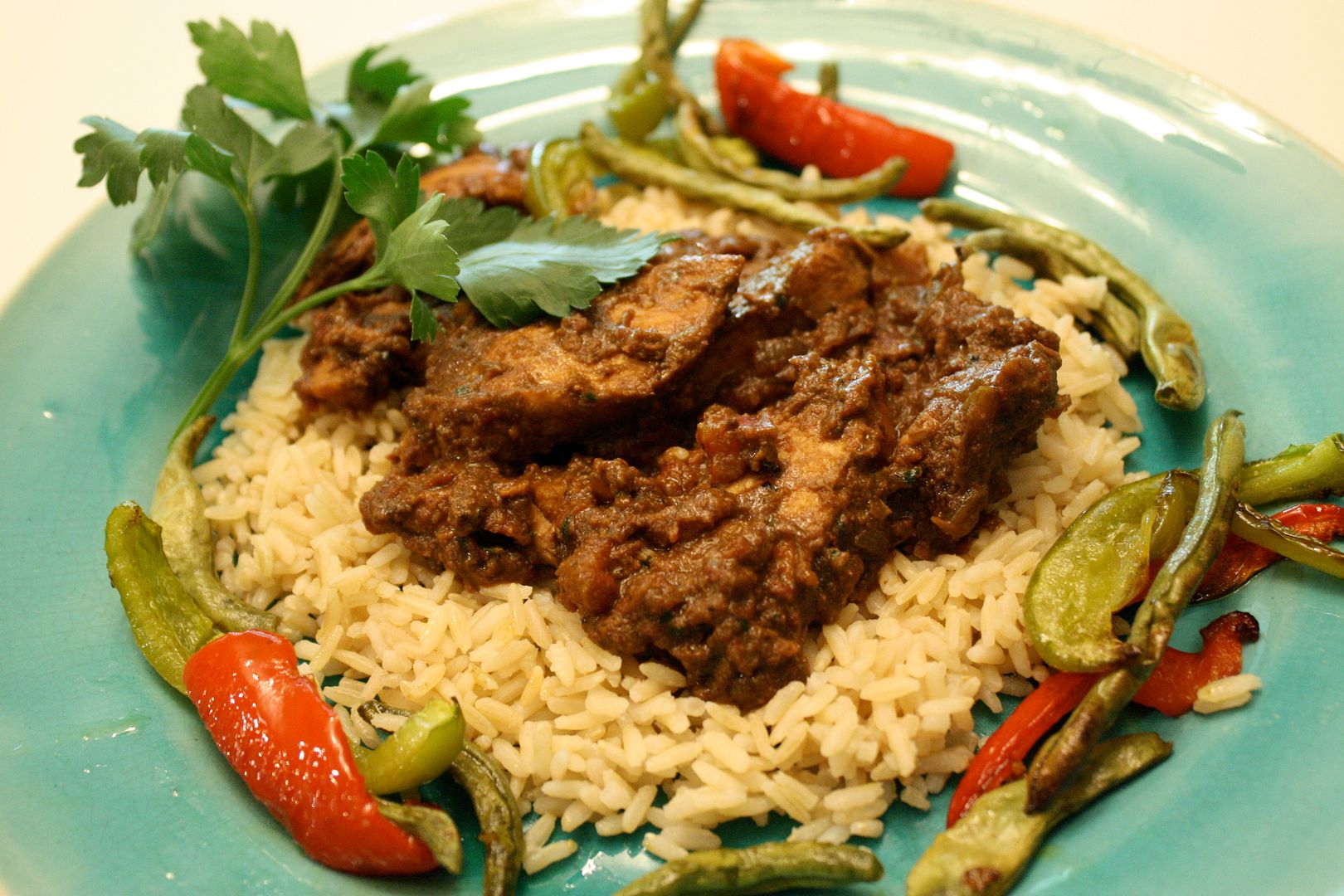 (Catalan Chicken Picada for St. Raymond Nonnatus, a Catalonian saint)
(Simple Pasta Pescatore for Italian martyr St. Maria Goretti)
This book is the result of so many hours Daniel and I have spent together in the garden and kitchen, celebrating the traditions of the Christian Year. I cannot wait till it's ready and I'll update you as the project continues to come together!
It's also Carrots' 4th Blogiversary! If you like, you can read about how it all began.
Gotta go! We've got a chicken to roast, carrots to glaze, and blackberry ice cream to make!