A Note from Haley: While we're enjoying vacation with no internet connection in the NC mountains with our extended family, my favorite librarian mama and dear friend, Katherine of shouting hallelujah, is sharing some of her favorite books for mamas. I may have a not-so-secret hope that Baby Gwen and Katherine's young Pip (see below) decide someday that it would be a fine idea to marry. Ahem. Enjoy Katherine's great recommendations!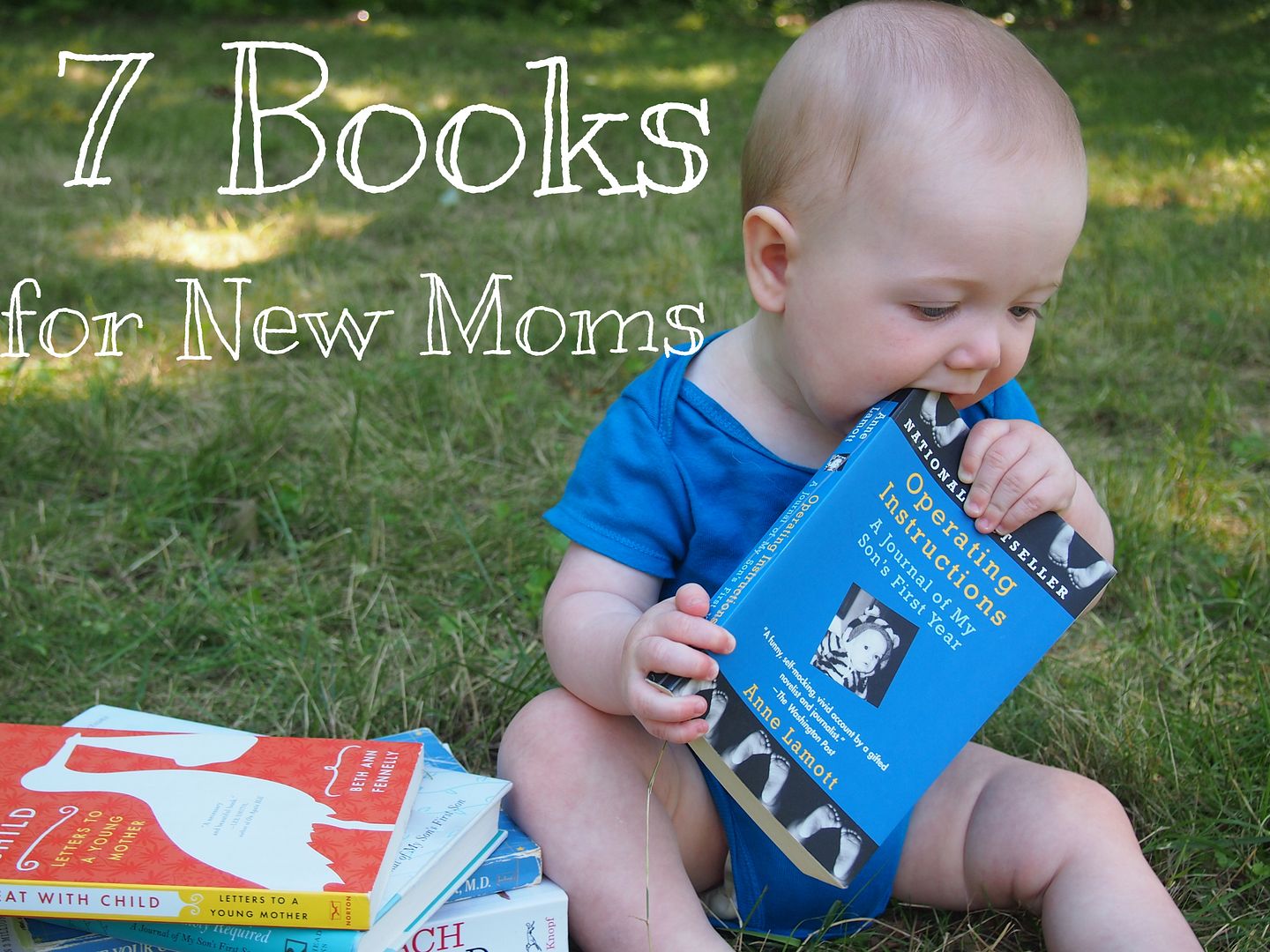 I like to learn. When I was a kid, it was breeds of dog or places to stay on family vacation. When I was graduating college and preparing for a six-month mission to Uganda, it was every novel I could find set in East Africa. Then I became pregnant and became a full-fledged librarian, both at about the same time.
And so I lay in the fetal position, racked by morning sickness, and I read. And then I read with a book propped on my belly. And then I read by the glow of the e-reader as I nursed my sweet baby boy.
Here are some of my favorite books for motherhood.
What are some of your favorite books on motherhood or for new moms?
Katherine Bowers blogs about her adventures with an outdoorsy husband and bouncy dog at shouting hallelujah and as a librarian-type at The Cardigan Librarian.