On June 15th, Baby Gwen was baptized and we were thrilled to have another little Catholic under our roof.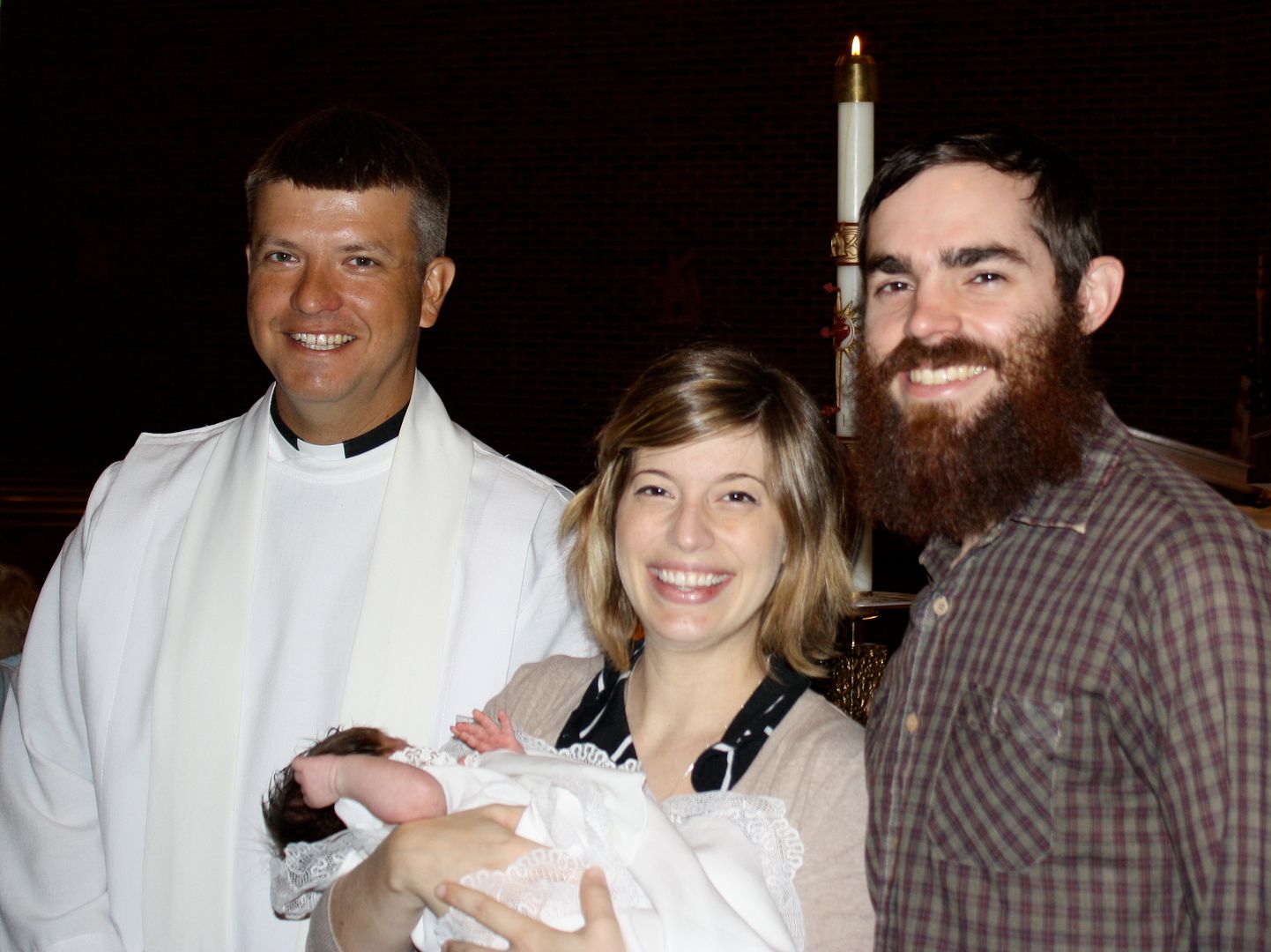 The smell of the holy oil on a newborn's head has to be the best smell in creation.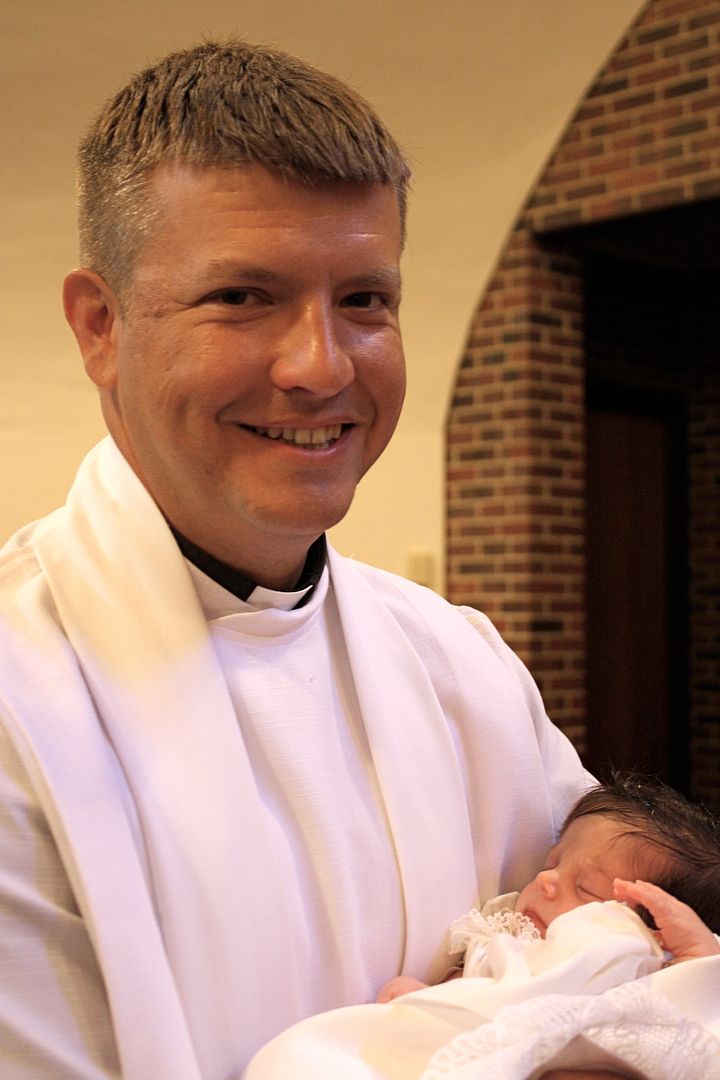 Gwen and Father.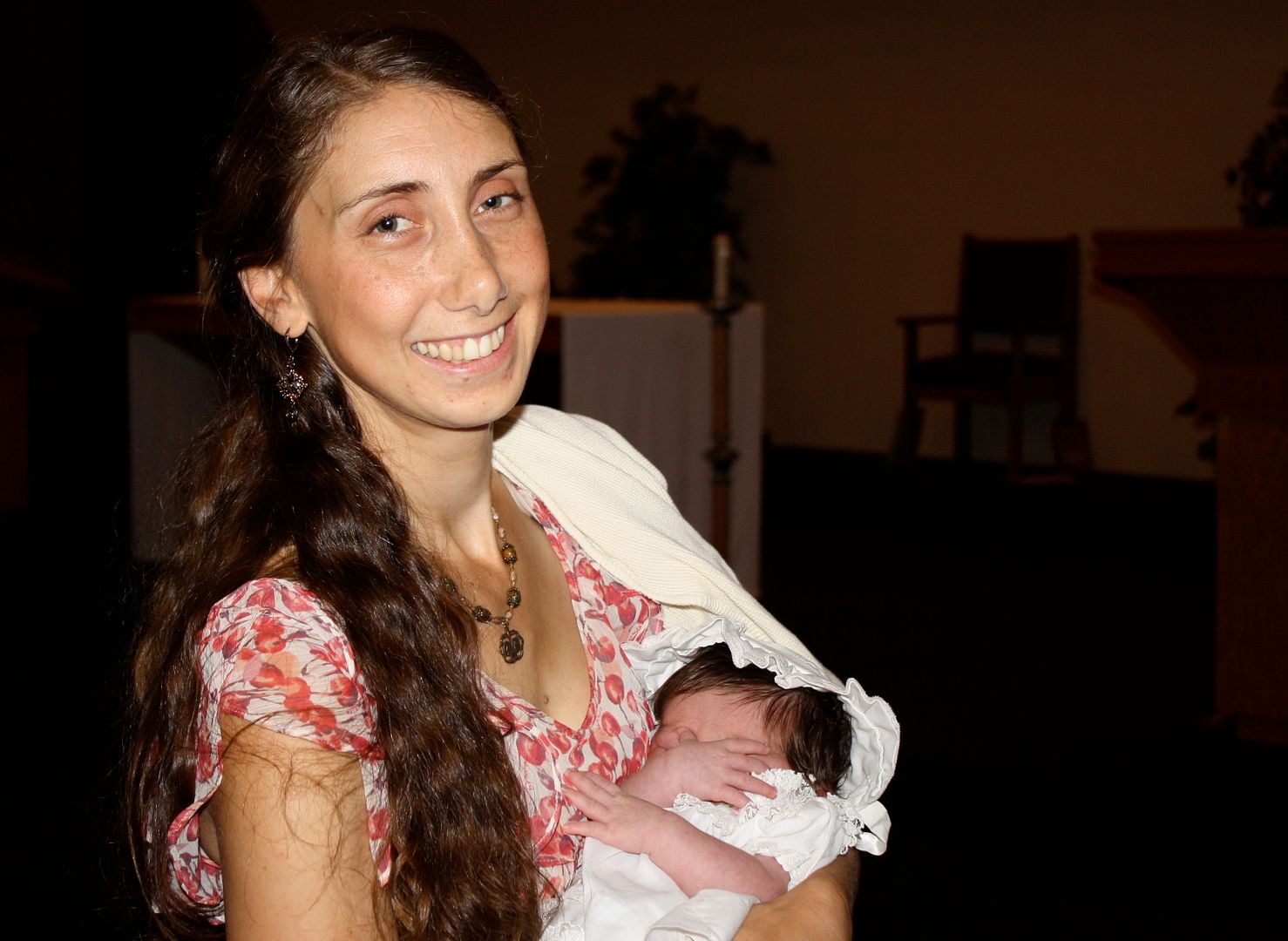 And she doesn't know it yet, but Gwen has the world's sweetest most wonderful Godmother ever!
On the Homestead:
It's a good thing we like peppers because they're coming out of our ears!
Book Love: I finished two books off my Reading Goals for 2013 list this week! The Power and the Glory (loved it loved it!) and Bread and Wine: Readings for Lent and Easter. Now on to Wives and Daughters and The Tenant of Wildfell Hall!
The Quotable Benjamin:
"You gotta be sure to wash your hands real good if you touch a dragon. Because they are NASTY."
"I'm hungrier than an little raccoon that's never had anything to eat in the world! In eighteen hundred million years!"- on why he can't clean up his Legos.
The Quotable Lucy:
Lucy, with a concerned face, watching me lick an envelope: "Mama! Don't eat that!"
Links:
I Have a Kid Hangover (But I Manage to Write Anyway): Ellen Painter Dollar (I loved this piece. What a great reminder.)
"The past thirteen-plus years for me have been one long exercise in welcoming the messy, noisy, needy people who are my children. They make it hard to get anything done, especially writing. But without them, I'm not sure I'd have anything worthwhile to write, or for others to read. More and more, I am convinced that much of value in life simply cannot be managed; it must instead be welcomed with grace."
What Is a Classical Christian Education? at Life Your Way
How to Restore a Cast Iron Skillet at Mama and Baby Love
And Please Don't Forget!: If you haven't switched your blogs over to another reader from Google Reader, it's disappearing tomorrow! You can keep following Carrots on Bloglovin' or Feedly. Or, so that you never miss a post, you can subscribe via email on the left sidebar. You can also You can also follow me on  Facebook, Twitter (@haleycarrots), Pinterest (haleyofcarrots), or my personal favorite, Instagram (carrotsformichaelmas). I love connecting with my wonderful readers!
Coming Soon at Carrots: More in the Growing a Family on One Income series and Women Speak on NFP series!
I hope you're having a wonderful weekend!
Love,
Haley