I love my kids and I love to celebrate their birthdays, but we keep things super simple: homemade cake, family party with grandparents, aunts, uncles, and baby cousin, just a few gifts. And they absolutely love it. Perhaps if I were the Martha Stewart type, planning a giant party would be a fun thing, but as things are, I think it would stress me out, overwhelm my kids, and be out of our budget.
For Benjamin's fourth birthday, he wanted a pirate party.
Arrgh!
For his third birthday he wanted a dinosaur theme:
And for his second birthday he asked for a farm party:
My word, he's adorable!
Anyhow, our family arrived and we had the birthday boy's requested menu: shrimp and grits and smoked gouda cheese as well as a delicious salad from the garden that wasn't requested by the little pirate but was delicious nonetheless, followed by a gluten-free chocolate cake (he's highly allergic) and ice cream. I must say, this cake was awesomely delicious and I wouldn't have known it was gluten-free, except I made it so…I did know. Check out my amazing cake decorating skills:
Not impressed?! OK fine, but my four-year-old was SUPER impressed which is all that matters. Last year's dinosaur cake was pretty cute, too: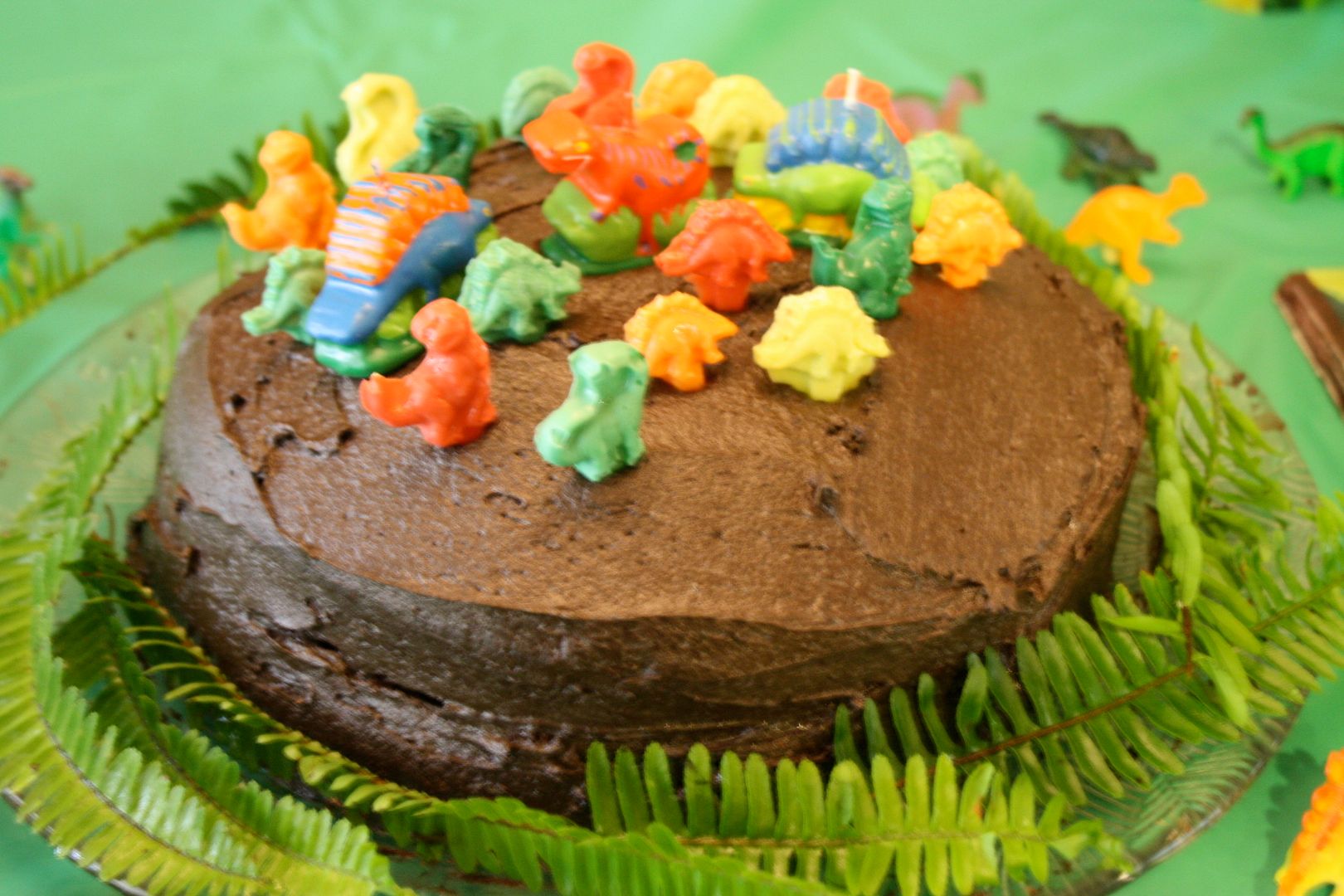 But I think I liked the carrot cake I made for his second b'day the best: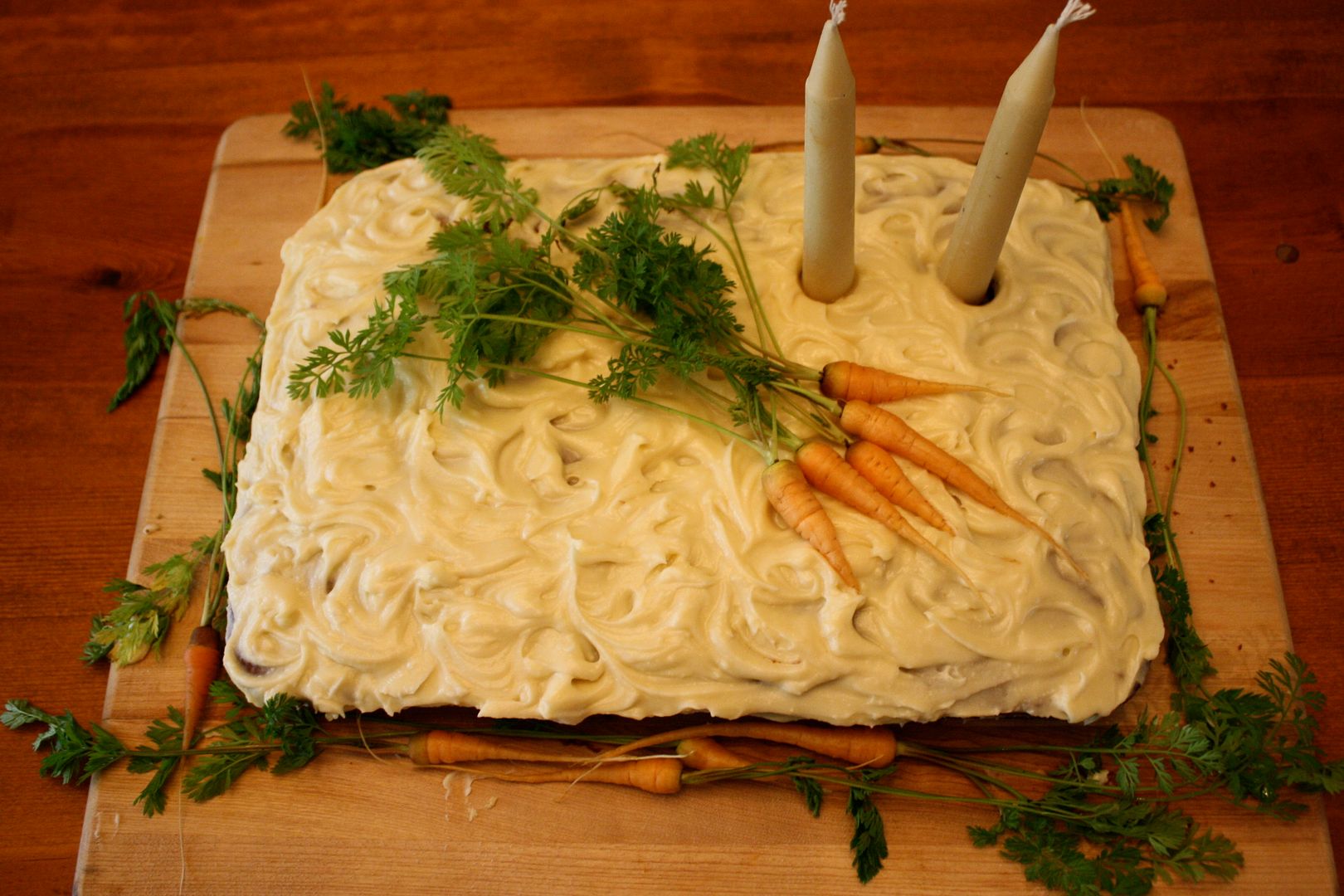 Tiny carrots are just so cute!
The birthday pirate had a blast giving all his extended family temporary pirate tattoos and eating all the chocolate coins from the top of the cake. Success.
And my husband looked so handsome holding our new little niece!
I love these wonderful pirates:
(Chocolate-faced birthday boy.)