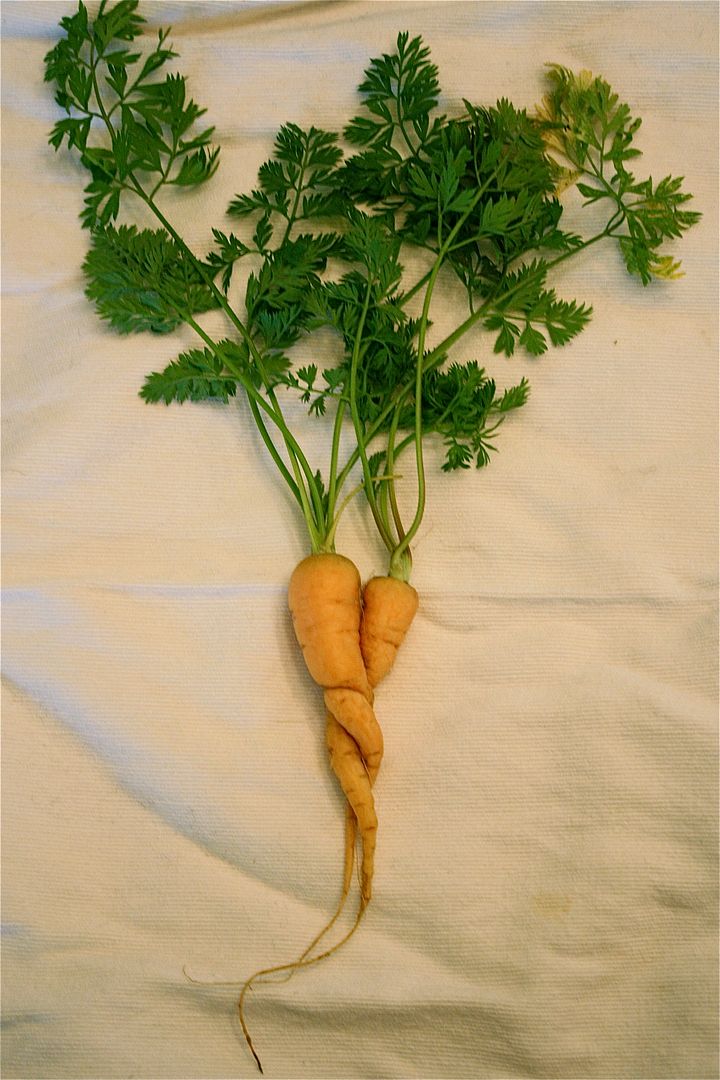 (Carrot friends from our first crop of carrots from our garden)
When I mentioned the other day that I was considering changing the name of Carrots for Michaelmas so that my blog would be easier to spell and find, many of you said, "no no no!" (If you think I should change it, I'd like to hear your feedback, too! So, do let me know in the comments.) Anyhow, I'm glad you don't think I should change the name, partly because it would be a HUGE headache, but also because I'm quite fond of the title. And some of you asked, what's the story with the name Carrots for Michaelmas? So, here 'tis:
Almost 4 years ago when we started learning more about the liturgical year, we wanted to be intentional about observing the various seasons of feasts and fasts in the Christian calendar. I ordered a copy of The Catholic Home (which I highly recommend) to learn more about the traditions of observing holy time and the very first feast we celebrated was Michaelmas, the Feast of St. Michael and the Archangels. We shared a meal of roast chicken and blackberry cobbler with friends, and, of course, carrots. We were about to start our RCIA classes, Benjamin was crawling, and Michaelmas was our first attempt to bring holy time into our home.
"Michaelmas" always reminds me of Mrs. Jennings from Sense and Sensibility and feels like such a Jane Austeny word to this anglophile.
"If I don't have the two of you married by Michaelmas, it will not be my fault!"
As for the "Carrots" part, we're nutty urban farmers with 15 backyard chickens and a sprawling frontyard vegetable garden, so the whole farm-to-table (or yard-to-table in our case) theme is present, too. And, of course, Carrots reminds me of the Anne-girl and my love for red hair she inspired.
So, there you have it: literature, food, and faith. Carrots for Michaelmas. Thanks for being a part of it : )
(image source: austenefforts.blogspot.com)