One of my favorite festive scents is the combination of orange and cloves. I made orange pomanders once or twice as a little girl and decided to share the experience with my 3-year-old this year since it's such a fun and kid-friendly activity. And because I have no crafting skill and they're so easy to make.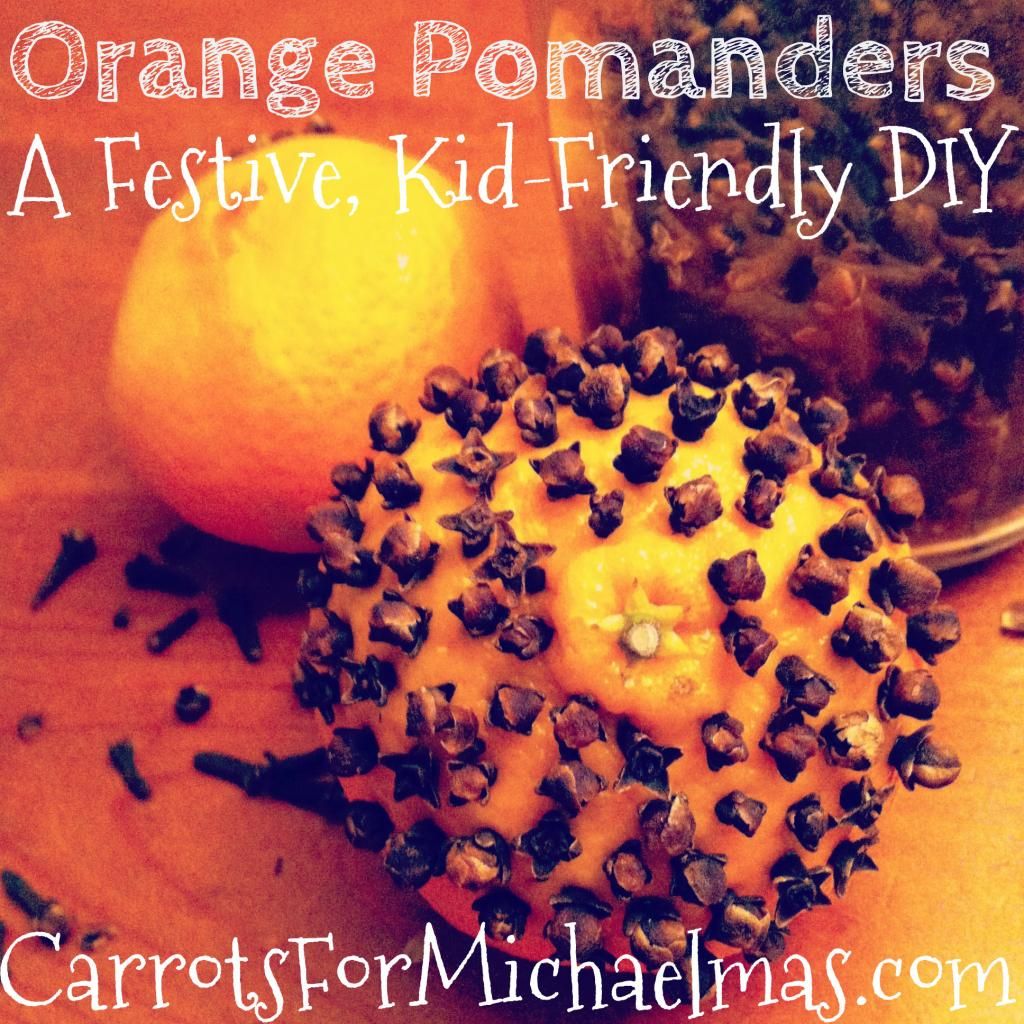 Basically, an orange pomander is an orange decorated with whole cloves. They've been popular around Christmastide for hundreds of years. You can dress them up with ribbon to create festive, delicious-smelling holiday decor or you can use them in apple cider to give it extra flavor.
Here's all you'll need:
Oranges or other citrus (we used clementines this year.)
Whole cloves (Not ground. They're cheaper in the "bulk section" if your grocery store has one.)
Toothpick to make holes for the cloves (Depending on how thick the skin of the orange is, this might not be necessary. I just stuck the cloves right in without making any holes with a toothpick.)
And if you're getting fancy, ribbon to decorate.
Directions: Just stick the cloves in the orange (or punch holes with the toothpick first if the skin is thick) in whatever pattern you'd like. This kept my 3-year-old busy for a good 30 minutes and I just let him punch the cloves in wherever he wanted.
We displayed ours on our Thanksgiving table and used some to make hot apple cider (just drop the orange pomander in with the cinnamon sticks, etc). Easy peasy, pretty, and all natural/non-toxic. Love it. The only major clean up was sweeping up the cloves that fell off the table during assembly 🙂 I've seen them used in beautiful centerpieces and I bet you could even decorate your tree with them if you tied ribbon to hang them up with!