"Where can we hide in fair weather, we orphans of the storm?"
I'll know you're a kindred spirit if you can name that quote.
Tropical Storm Debby finally cleared out on Tuesday afternoon. As a native Floridian, there's something exciting and nostalgic about weathering a big storm. It makes me feel like a little girl.
Despite having to be cooped up for three days, the kids were lambs and we had lots of special reading time and snuggle time during the hours of perpetual night. It was seriously so dark outside! The gloomy darkness was so disorienting that I had trouble figuring out what time it was without consulting the clock.
Monday night after the kids went to bed we lost power. Daniel and I had been reading, so we lit enough candles to cover the table and listened to the sound of the storm while we read. Not half bad.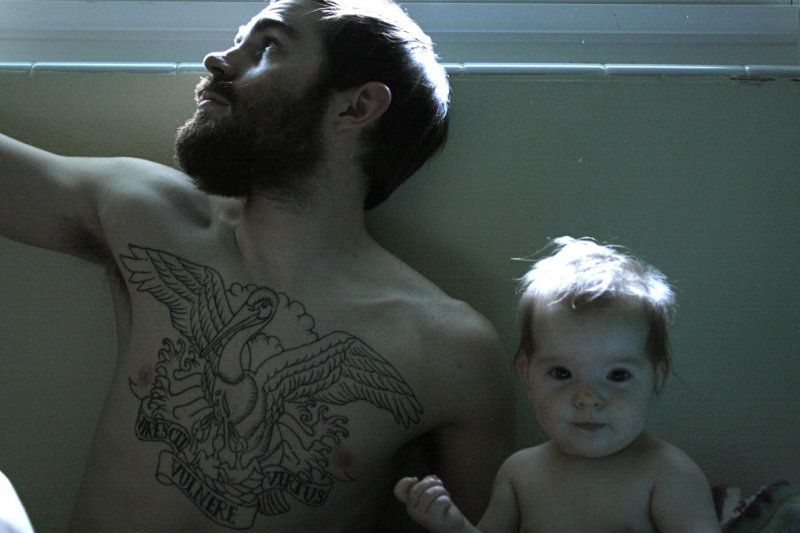 I'm a little bit obsessed with this picture of Daniel and Lucy snuggling before bedtime. Something about the way she's holding her little hand just slays me. It was underexposed so it turned out a little grainy. I wish somebody could give me photography lessons. Want to move to Florida, Holly?
We didn't have flooding or damage in our area, although other places Debby hit weren't so lucky. It's been an active storm season so far. Makes me a little nervous about peak hurricane season!
Psst! Don't miss new Carrots posts! Sign up to get new posts delivered straight to your inbox here .