And the winner of the Catholic Family Gifts children's book giveaway is…Molly of Molly Makes Do! Congrats, Molly! Email or FB message me your address, and I'll mail you your  book. Thank you, Catholic Family Gifts for sponsoring this great giveaway!
And now, friends. I need help. It's been too long since I got a hair cut and I'm about to schedule one BUT…I'm still trying to decide how to get it cut. If you don't want to hear me blather about my hair conundrum, feel free to stop reading now. I promise to have something more interesting tomorrow (I'm finally posting our conversion story). Ye have been warned…
So, right now it's looooong. Longer than I can ever remember having my hair. Furthermore, my pregnancies have made my previously stick straight hair some sort of wavy inbetweeny nonsense that I don't know how to style. And Florida is humid so it gets frizzy and I'm clueless as to how to use product with long hair. If I take the time to actually straighten it, it looks like this: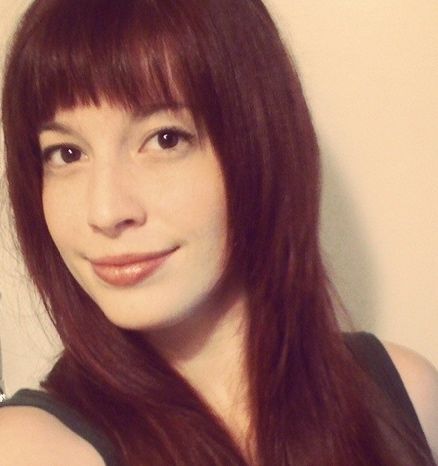 But I NEVER EVER take the time to do that. As in, I haven't straightened it ONCE since I got it cut months ago and my stylist straightened it. If I leave it wavy, it looks like this:
It's nice to be able to mix it up and do french braids:
Or maiden braids (photo by Jade Pierce Photography):
Or a ballerina bun:
Or Downton Abbey hair:
But:
I feel like I'm shedding constantly and it's gross.
All I ever do is put it up. Really. I never ever ever wear it down.
So, I'm leaning towards chopping it all off and having short hair (which is what I had all through college). And my hair grows super fast so it wouldn't take long for it be shoulder-length if I wanted to grow it out again. This is the style I'm thinking about:
Short, blondish, and easy to style with a teensy bit of product.
But….
When I get pregnant I gain 50-60 pounds and pine for some length (thankfully, breastfeeding makes me lose it all pretty quickly). But for some reason I think longer hair looks better when I have chubby pregnant face. And since we don't try to avoid pregnancy, it's likely that I'll be up to my old pregnant weight gaining tricks soon and wishing I had longer hair. But then again…maybe I'll just gain 25 lbs like a normal person next time around. Who can say?
Advise me, O, brilliant ones!
Psst! Don't miss new Carrots posts! Sign up to get new posts delivered straight to your inbox here .