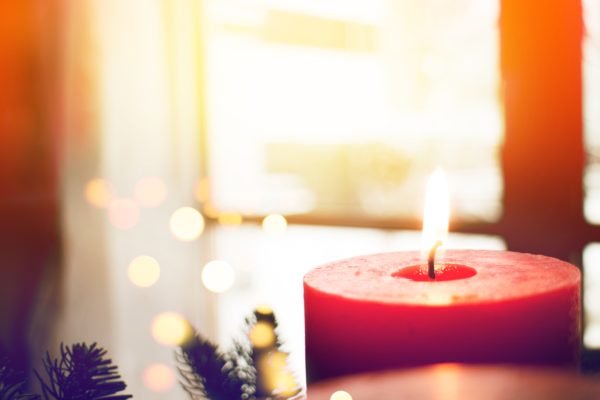 I'm sitting here bouncing a sick baby to sleep for a much needed nap between two coughing kids on the couch while another sick kid sits on the floor with a puke bucket and we all watch another episode of some stupid Netflix show between breathing treatments and baths. And I am weary.
Three weekends in the past month have featured sick children (who kindly shared their afflictions with me). Sore throats, stomach bug, colds, and some pretty terrifying asthma attacks for the 9yo and 5yo to add some drama to the mix (Thanksgiving Day was almost spent in the ER).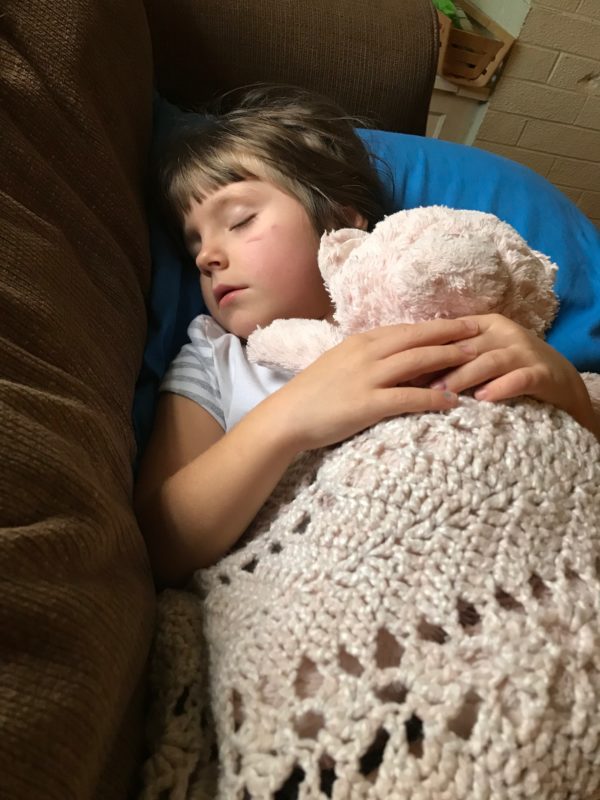 I can tell that my hardworking husband is also weary after several weeks of taking care of sick children in the middle of the night so the baby and I aren't disturbed.
We have plenty to be grateful for and nothing at all is seriously wrong. In fact, it's truly silly to complain! We have four generally healthy kids. No major crises have arisen.
But after a few weeks of broken sleep, whinier than usual kids, being cooped up too often inside, too many hours of screen time trying to keep asthmatic kids still and calm, and so much laundry I can feel that weariness seeping into everything, trying to cover over the colorful joy and wonder of life with streaks of grey.
Anxiety over finances, stress over meeting deadlines, and just the hum in my head of all the things that need to happen: doctor's appointments, grocery runs, more laundry–it's all feeling louder.
Some of this reaction is just a perfectly normal response to the challenges of the past month. A physical need for sleep, an emotional need for space to recharge, and a news cycle that always sounds apocalyptic. But I wonder how much of it is a need for Advent.
I deleted Facebook and Twitter apps from my phone until the new year. I want to unplug, read books (in print!! Remember those?), reflect, and be still and quiet. I want to take walks on trails with crunchy autumn leaves and take more naps. I want to wake up early and turn on the Christmas tree lights before anyone else wakes up and sip on tea as I pray lauds.
It's Saturday night and we're going to do Mass in shifts. Daniel will go to one Mass and then I'll hit the later Spanish language Mass and while part of me is just tired and wants to go to bed instead, I know that my soul is desperate for the peace of being in the presence of the Blessed Sacrament.
I know that when I walk into the church, dip my fingers in holy water and make the sign of the cross, I'll experience the grace of the Mass being poured out on me. I will remember the vast ocean of God's love and mercy. I will be filled with wonder all over again. I will have respite from the weariness of this world. But I have to do the work of getting off the couch and meeting Jesus where He is calling me close.
I've been thinking about what I'm longing for this Advent: the peace of the Advent stillness, the joy that comes with seeing this world as a place enchanted by the footsteps of a God who loves us, and the hope that lies in his Incarnation and Resurrection.
He has not abandoned us to be worn thin by the weariness of life. He came to draw us to himself. To give us life in abundance.
A thrill of hope, the weary world rejoices,
For yonder breaks a new and glorious morn.
Whether you've been carrying true sorrows and pain, friends, or just have been feeling worn thin by the weight of the world's daily worries, Advent is near. It's time to start preparing for His coming. Let's do the work of meeting him in his Incarnation so he can pour out his grace on our weary hearts. For yonder breaks a new and glorious morn.