Welcome to This Week's Miscellany, the weekly feature at Carrots where I share photos, quotes, links, or whatever strikes my fancy!
It's this little gal's birthday tomorrow. How has it been two years since she was born?
As my brother pointed out, she was born not just with hair…but with a hair do. I think it was Great Gatesby era inspired.
She is still the absolute silliest little person in our house. And we love every minute of it. It makes perfect sense that she waited to be born on St. Joan of Arc's Day. Because this girl is a firecracker. She would have no problem leading armies.
And she's so beloved by her big brother and sister. Benjamin and Lucy both illustrated books as birthday gifts for her. Benjamin decided he would write his on her favorite subject:
We're looking forward to celebrating her crazy little self.
Bookshelf Love
About 150 pages into Possession. Christy assigned it to me for our next Fountains of Carrots book swap episode.
Podcast
We had so much fun talking to the wonderful Janet Easter, co-founder of Verily Magazine, this week. She had so much inspiring wisdom to share about true beauty, fashion, and creating a women's magazine full of positivity and real women (NO photoshopping models).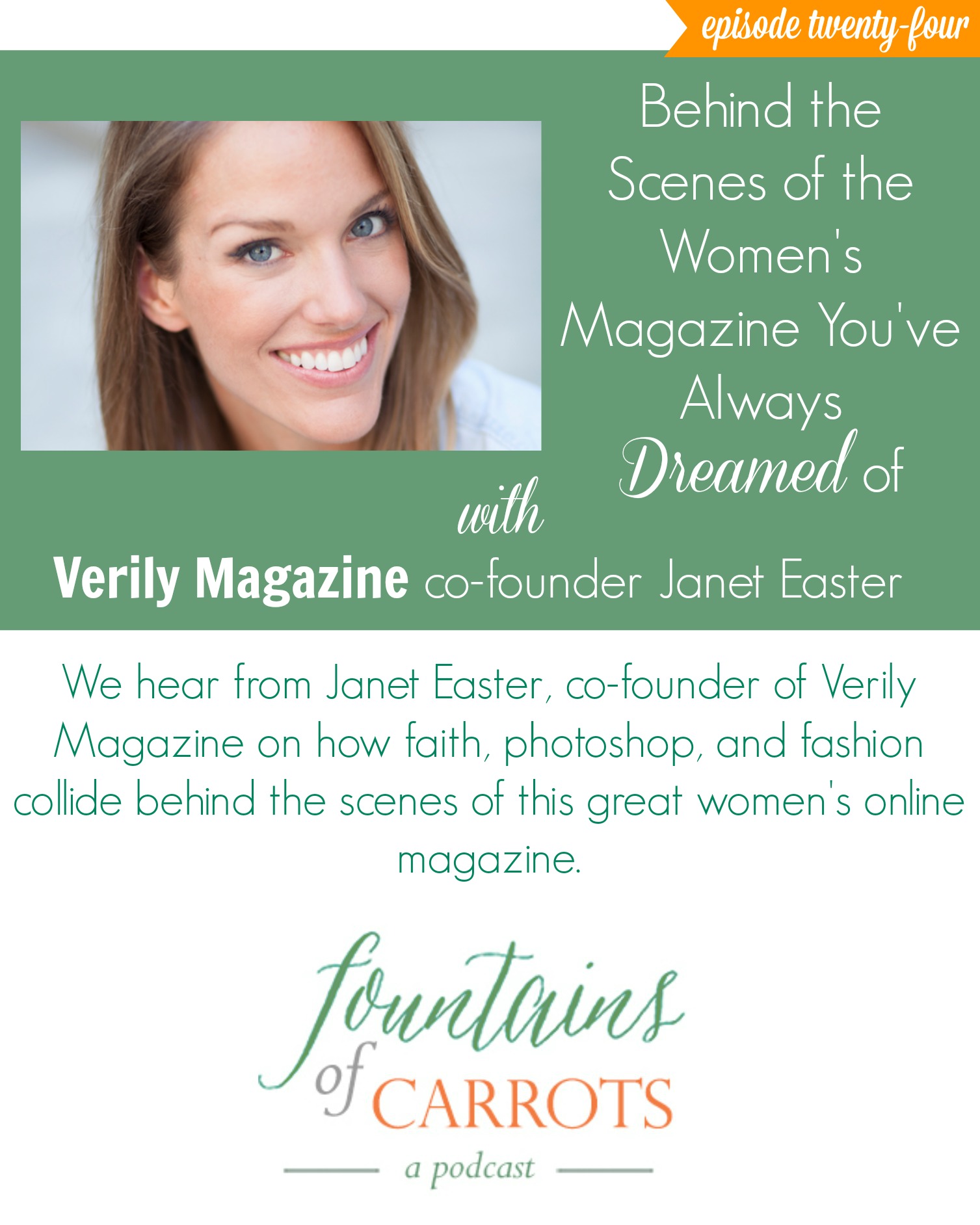 Links
You Never Quit (Except When You Do): Surviving Our Blessings
Movies and My Experience with Post Partum Depression: A Knotted Life
5 Ways to Stop Yelling at Your Kids: Whole Parenting
6 Tips for Responding to Nosy Questions and Hurtful Words: A Blog About Miscarriage
I Have Cellulite (and I don't care): We, A Great Parade
And Daniel Bearman talked about religion in Game of Thrones as well as Bagpipes, Sainthood, and Other Passing Interests
Lots of love,
Haley
P.S. You can follow me…
…on Bloglovin', Feedly, subscribe to posts via email, or subscribe to my newsletter that goes out monthly with the buttons on the right sidebar. You can also follow me on  Facebook, Twitter (@haleycarrots), Pinterest (haleyofcarrots), and Instagram (haleycarrots).